Music / Premieres
Premiere: Franjapan -
How Was Your Night
We're super stoked to premiere the debut single from Melbourne alt-rock group Franjapan. 'How Was Your Night' is a summery slice of indie pop that could perfectly soundtrack your next big night out.
With their first official release, Franjapan have burst out of the gates hard and fast. Opening with some sweet guitar jangles, 'How Was Your Night' kicks up a gear as a dirty rhythm section enters with some sweet surf rock guitar lines. And as the chorus hits its clear that this is no fluke - full with soaring melodies, impressive harmony vocals and some tight performances, Franjapan prove themselves to be masters of the pop hook. Trouble Juice caught up with Dennis and Spencer to chat about the new release.
TJ: Hey! You guys are a pretty young band - only playing together for one year and just releasing your first official single today. What's the story?

F: In high school, we jammed every now and again and did a few school performances together. After doing a school exchange, I approached each of the guys separately to see if they'd wanna start an actual band together. Oli was in another band and Spencer was doing some solo stuff, so I wasn't sure what they'd say, but everyone was really keen so we started jamming every week until we wrote a few well below average songs. One of the original songs we kept was 'How Was Your Night'. We had Rhys at the beginning and kicked him out because we weren't too sure what direction we were going, but eventually we found a sound we were happy with and added him back into the lineup.


Tell us about your new single 'How Was Your Night'?

The song was structured and written as a super sugary pop song and it was always meant to have that kind of feeling. It's lyrics are about a night with your significant other and you can see that they are sad and not having a good night. So 'how was your night' is more an ironic question; and its a good hook so it works out. 
The song developed over time but started on a really drunk grand final night last year. I was showing the chords to Oli and Dennis and we attempted to make something of it, but it was really messy. When we actually started rehearsing and workshopping the song and when we added Rhys back in, it came together real nice. The mixing process was where the song glued itself together and became super coherent.


Despite the bright and joyous nature of the track, the night described in the lyrics sounds like a bit of a bummer. What can we usually expect when the Franjapan boys have a night out together?

A night with Franjapan consists of a lot of music talk, beers, often a discussion of some songs and plans in the works and general banter. Always seems to end with one of us passed out on the floor - usually a guitarist. Always room for a jam after a few of those beers too.


What's next for the band?

We are looking at releasing our debut EP early next year and hoping to begin writing and recording an LP sometime soon after that.
But in the meantime, we are playing at Ding Dong on December 22nd for the launch of our second single, which hopefully you'll hear very soon.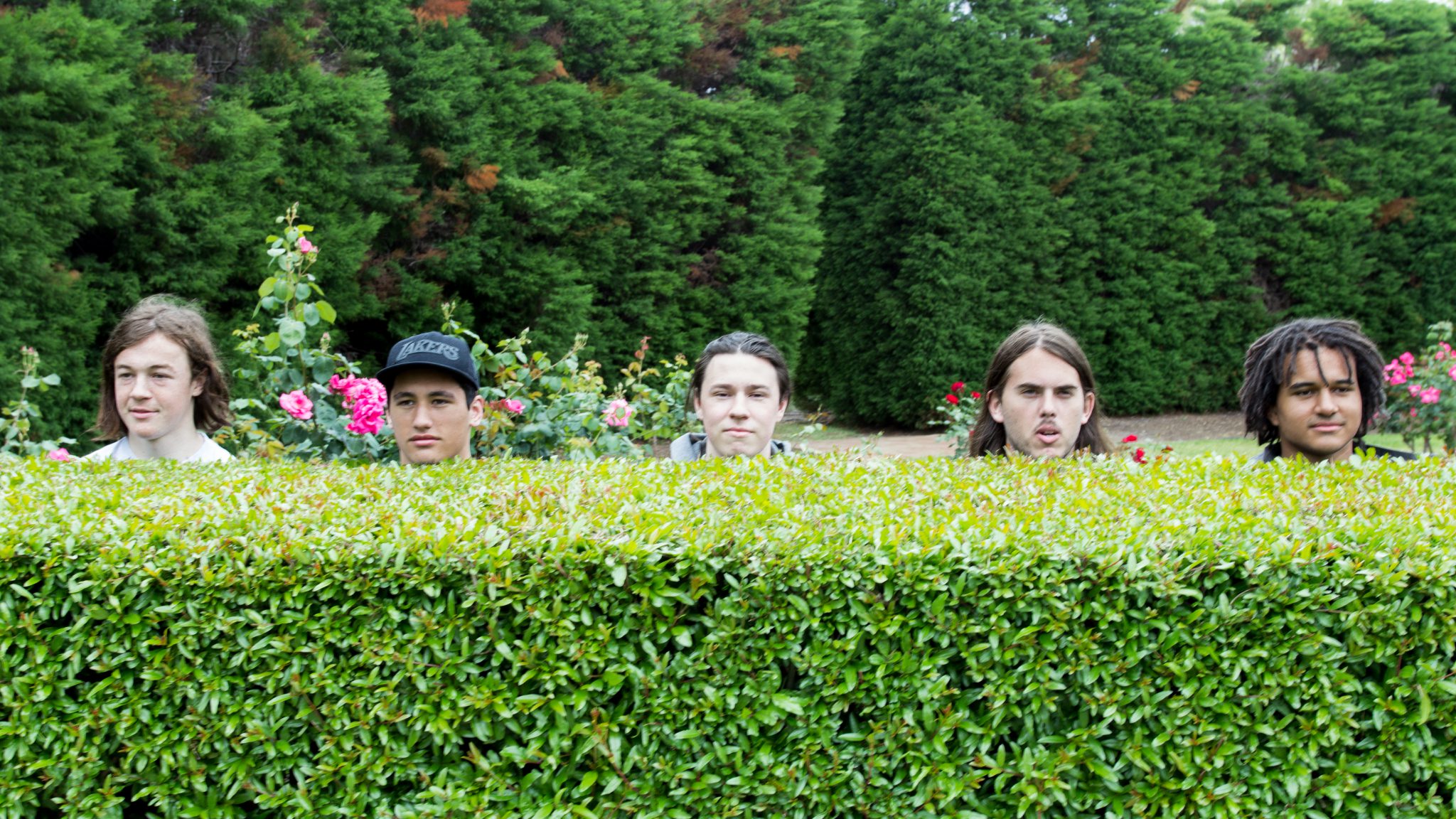 Have a listen to 'How Was Your Night' above, and follow the boys on Facebook to keep up to date with all things Franjapan.