Music / Premieres
Trouble Juice Exclusive:
BLOOM - You
We're really excited to premiere the new single from Melbourne group BLOOM, thanks to the excellent folk at Piquant Records. 'You' is a powerful burst of soulful pop and a glorious return for BLOOM, packed with lush instrumentals, tight performances and Maddy Herbert's stunning vocals.
It's been over a year since the release of Bloom's debut EP Bitter Sweet, but they're finally back with a brand new single - 'You'. While 'You' continues the r&b grooves and jazzy flourishes of the previous EP, this time around singer-songwriter Maddy Herbert trades in the subtle electronic production of Bitter Sweet and puts herself up the front of a full band. It's a striking move; the band are incredibly solid as they back Maddy with tight performances and lush instrumentation.
But the real highlight of 'You' is Maddy's stunning vocals - often soaring soulfully above the music or gently ducking and weaving around the instruments. Somehow managing to feel emotively powerful yet vulnerable at the same time, 'You' is an impeccable return and highlights a musician really hitting her peak.
TJ: Hey Maddy, how's it going? Want to tell us a bit about BLOOM?

B: My name is Maddy Herbert, I started BLOOM at the beginning of 2016 as a solo project after recording and releasing my first single 'Capture' - initially I was going to keep it as a one woman band sort of thing until I started jamming with friends and writing music for producers. BLOOM will continue to be my project, however, the people who I surround myself with have definitely started to influence and sculpt my sound more of late.

The new single sounds huge - what's the story behind 'You'?

'You' is a very sarcastic way of drawing on the awkwardness that can be present at the end of any relationship - feeling uncomfortable in social situations and deciding how to deal with that person being difficult. 

'You' also feels like a slight direction change after last year's Bitter Sweet EP - where's your music heading next?

I guess my sound will continue to evolve with my music taste and the people who I am influenced by. I seem to just write how I feel so I don't really fit a specific genre all the time. My vocals will probably remain true to their natural style. As far as my future music goes… I believe that there will be more direction changes to come.

Last year you came runner up in the Melbourne Music Bank competition - what went down?

The Melbourne Music Bank competition was an incredible experience as I had the chance to meet a bunch of talented musicians, as well as music industry people. Myself and the BLOOM band were given the opportunity to play at Hamer Hall and rewarded prize money that we actually put towards the recording of 'You'.

You've got the single launch coming up next month as well as a few summer festivals. What's coming next for BLOOM?

The single launch will be at Boney on the 21st of December and I'll be playing at Rabbit Hole Festival on the 16th of December. At the beginning of next year I plan to release the mixtape that I have been working on with JAMO, a wonderful producer from St Andrews. The mixtape is a 5 song EP with a solo acoustic / vocal intro, the BLOOM band featuring in a few songs and some electronic pieces as well. JAMO and myself have been collaborating and I've been writing some music to feature in his collection to be released at some point next year. Keep your eyes peeled.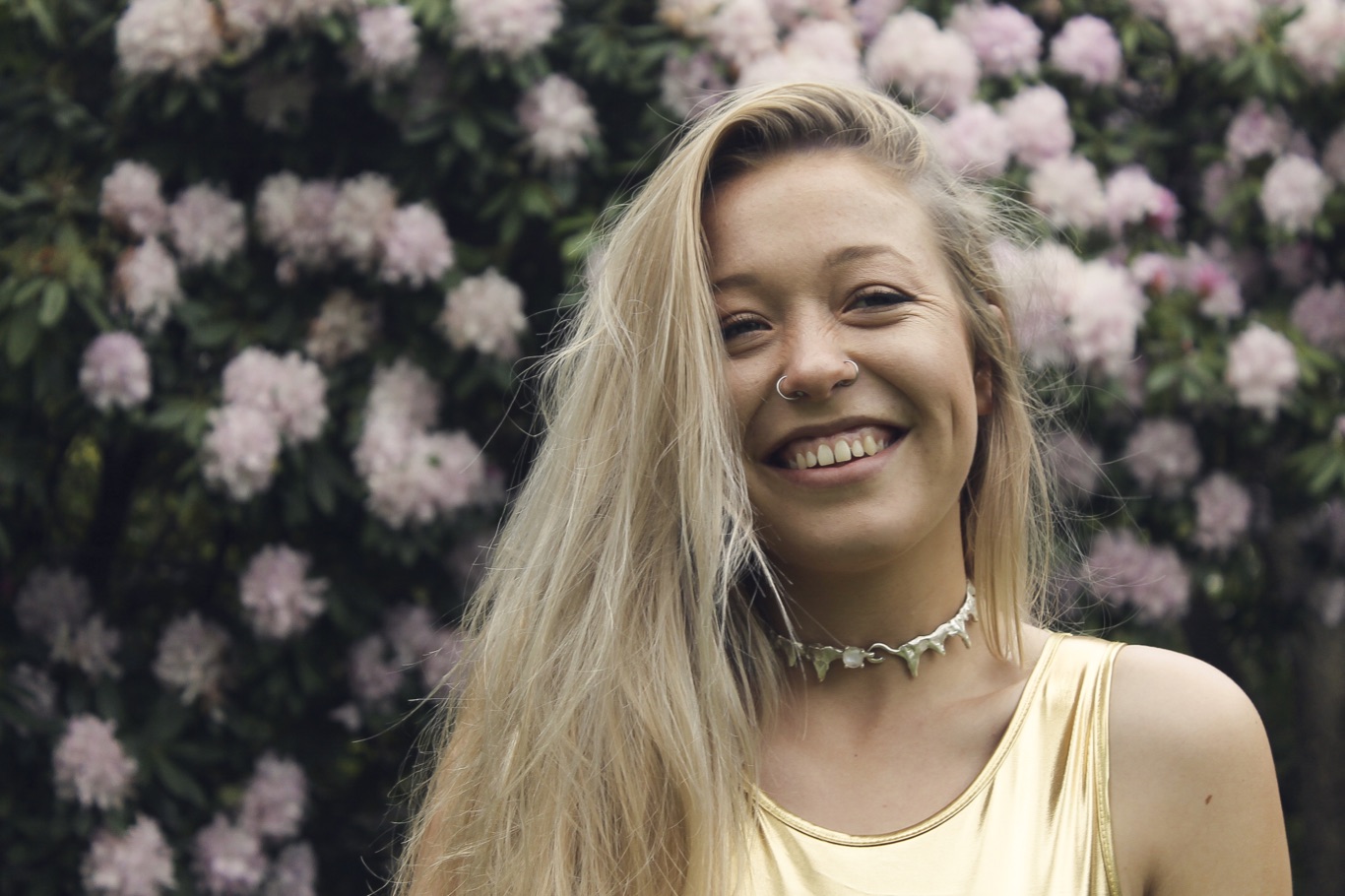 Have a listen to 'You' above, and be sure to get down to the single launch on the 21st of December at Boney.