Music / Premieres
Premiere: Atticus Street -
Holding Out
We're really stoked to premiere the huge debut single from Melbourne alt-rockers Atticus Street - 'Holding Out' proves they have the power and intensity to match any of the country's strongest heavy-hitters.
As their first official release, 'Holding Out' finds Atticus Street streaming out of the gates. The track kicks off with an incessant groove that drives the song hard and fast, as spacey guitars float around and Seb Szabo's energetic vocals take the lead. The intensity builds through verse and chorus, and finally the song bursts open with a climactic guitar solo that shows Atticus Street at their peak. There's a brief moment of calm, with some sweet backing vocals and dreamy guitar work, and sure enough, we're smacked in the face once again as the band returns to full pelt. And just as the song exploded open, its gone, leaving no time to get too comfortable. Trouble Juice caught up with the boys to chat all things Atticus Street.
TJ: Who are Atticus Street?

AS: We're an alternative rock band from the eastern suburbs of Melbourne, made up of three very excitable guys! My name is Seb, I sing vocals, Ross plays bass and Lucas is our (far too handsome for our liking) drummer. Ross studies music at Monash and is the resident voice of reason in our band - if an idea gets past him, we know it's at least 65% good. Lucas is mostly self-taught and seems quiet onstage, but he's simultaneously the most random and funniest member of our band. And me - I just jump around a lot.

Ross and I met at university and started jamming out some original songs because covering our heroes made us too nervous, and I fortuitously bumped into Lucas shortly after. We'd gone to primary school together and had lost contact for six years, but somehow reconnected right at the time we were both looking to start a band. It all came together super quickly after that.

Tell us about your new single 'Holding Out'.

We're super proud of it, It's one of the highlights of our live shows and we've been itching to record it for ages. It's an elevating and uptempo rock song about a learning experience after the end of a relationship - sometimes when you lose someone you love, you feel an immediate urge to rush and fill that space in your heart with something else that just doesn't have the same substance. It's a moment of realisation, that you're not being and acting true to yourself, that eventuates over the course of the song. But despite the serious subject matter it's super energetic and a song to have a dance to!

Although 'Holding Out' is only your debut release, you've had a pretty huge year. How's 2017 been?

It's been a real learning experience for us. Just stepping out into the music scene in Melbourne has been a thrill, we've met some fun people! There's sometimes a worry that when you start to convert a dream to reality you realise it's harder and less enjoyable than you thought - we haven't experienced that (yet anyway!) and the support from our friends, family and strangers has meant the world. It's only emboldened us and made us more excited for the future.

You're launching the single next week with Barefoot Spacemen and Louis' Economy. What other local bands are you loving at the moment?

Our friends Hotel Fifteen Love and The Mamas always get us dancing! Also Francesca Gonzales (of Cousin Tony's Brand New Firebird), Magnets, Back Pocket, Swamp and Slowcoaching have put on some of the best gigs we've been to this year.

What's next for Atticus Street?

We have a lot of songs written that we can't wait to record! Hopefully one more will be out over the summer. But until then, we just want to play as many gigs as possible, and we have begun planning a music video for 'Holding Out' that we're excited to develop. I'll be coming out of self-imposed acting retirement since my Year 6 musical, so you could say it's a big deal.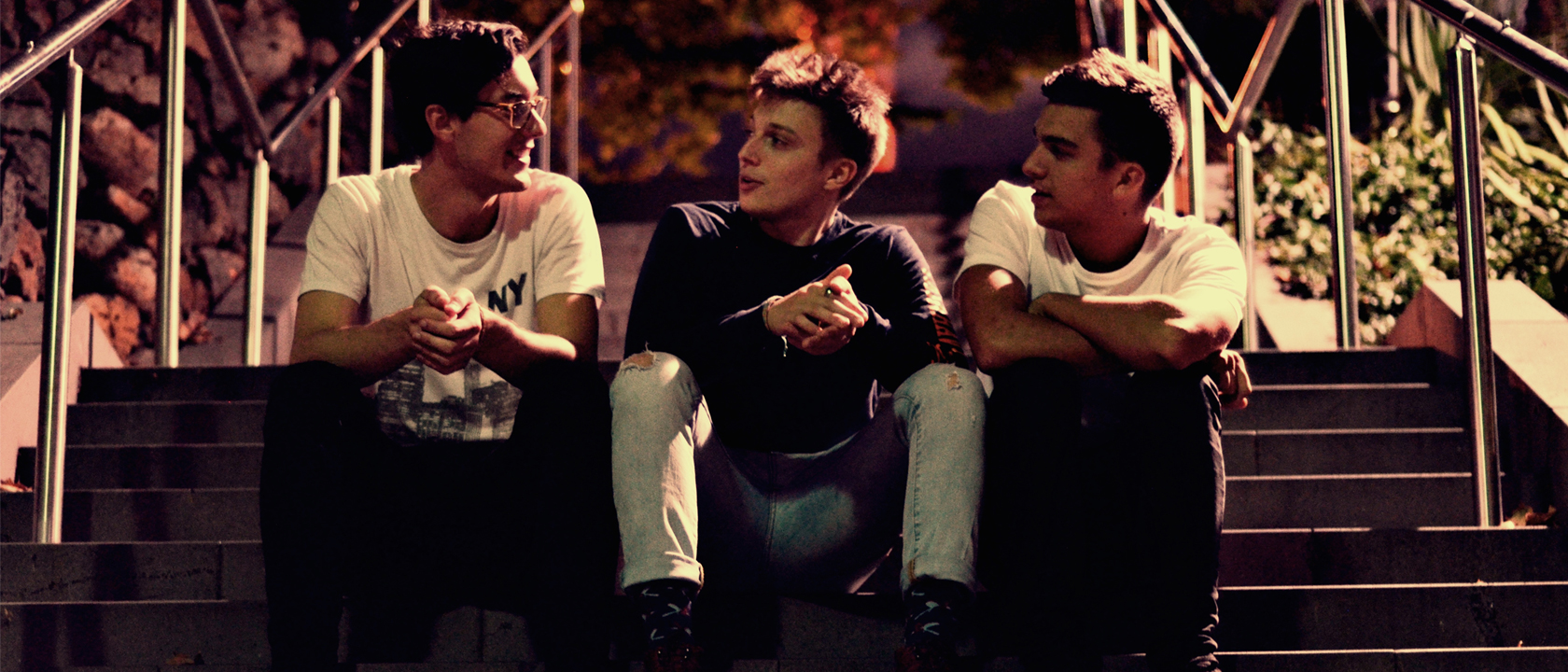 Have a listen to 'Holding Out' above, and catch the boys at the Workers Club this Tuesday for their single launch show.