Speed Dating
Speed Dating just got a whole lot cuter with loved-up Mel Stringer.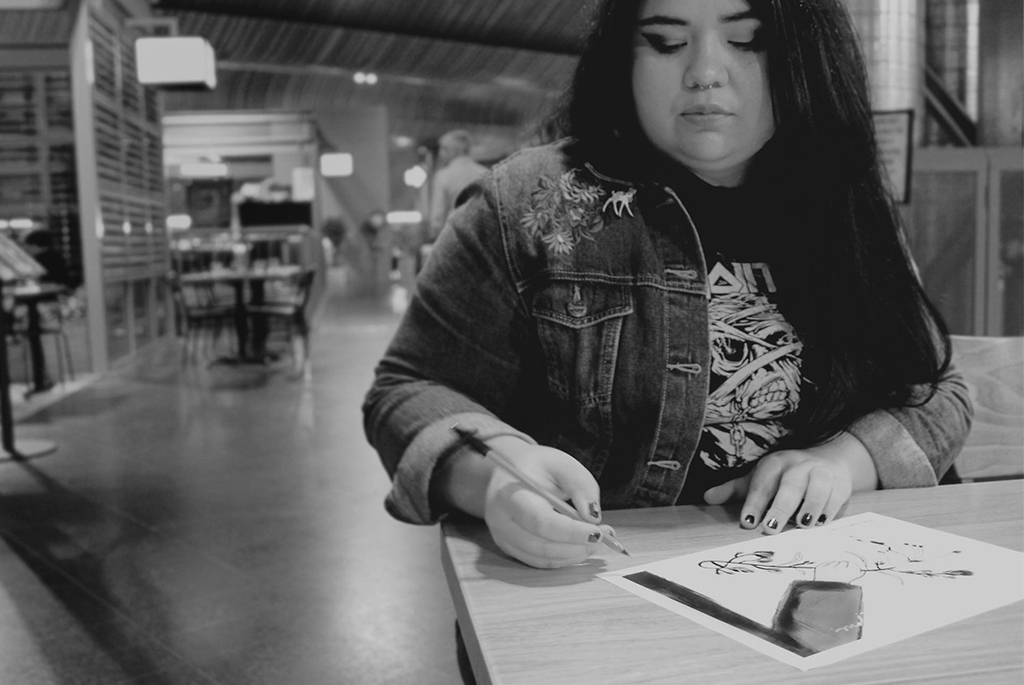 Mel Stringer


Where do we know you from?
Maybe a zine? Maybe in the form of a sticker on someone's personal belonging?


What do you do with yourself?
Draw. Make music. Hang with my cute husband.


Proudest moment.
Being asked by Yoshitomo Nara to be in an art exhibition in Japan.


Biggest turning point in your life
When my now husband, Adam, came to meet me in Australia.


Pet peeve
Aggressive people


Cartoon crush?
It used to be Aladdin, Bart Simpson and Astro Boy.


Go to colour palette?
Pink and blue.


What makes you nervous?
People who behave erratically. Singing in public.


Name and create a cocktail. What's in it?
Good Morning Sunshine: frozen watermelon blended up, squeeze of lime, half shot of vodka, poured over large ice cubes. Double cherry hung on the side of the glass.


Best life hack
Definitely drying yourself before hopping out of the shower. Or reusing takeaway brand coffee / frappe cups at home so it feels like you're getting a free drink from that establishment.


Roses are red, violets are blue...
Thanks for having me do this interview


X's or O's?
O's


What's your perfect Sunday?
Waking up early realising I have the day off. Spending most of the morning in bed with Adam. Finally dragging ourselves out of bed, making a cute brunchy meal while watching some YouTube TV. Working on some art stuff in our joint studio. Maybe getting takeout for dinner and watching a movie at home. Bliss.