Visuals / Interview
VIVA!
Nathalia Suizu
Nathalia Suizu's spirited works first caught our eye at last year's 'Spring Time 2.0' at RVCA Corner Gallery where she exhibited alongside a stellar line up of local and international female artists - Beci Orpin, Alice Oehr, Katie Eraser and Melissa Grisancich just to name a few. Only six months down the track and Nathalia is unveiling her first solo exhibition titled 'VIVA!'
Derived from the Spanish verb 'vivir' meaning 'to live', 'VIVA!' is a celebration of life in all its brilliant colours. Nathalia's debut solo exhibition is a vibrant and diverse body of work, the product of a year spent living and travelling throughout South America. 'VIVA!' reflects the festivity of Latino culture and indigenous traditions while in turn chartering Nathalia's personally insightful and meditative experiences throughout her time there.

Nathalia spent six months living in a remote town in the Peruvian Andes called Pisac, a period that proved hugely influential and cathartic to her creative process. Nathalia and her partner lived in a quaint mudbrick cottage, nestled amongst the Sacred Valley Mountains where she spent time with a local Shaman under medicine retreat settings, experiencing traditional spiritual plant ceremonies. Described as "mind blowing psychedelic visions and life changing epiphanies" Nathalia credits this as "the most rewarding experience" she's had and "one which has perpetuated a lot of positive shifts" in her life. As a means to process her experiences in Pisac Nathalia painted frequently, and in turn found a sense of creative freedom and clarity explaining that her "process now is largely focused on play - the magic of being spontaneous, present and not caught up in overthinking." Through her process she feels a deep mystical connection and  is delighted to share the beauty, wisdom and generosity she experiences through her artwork.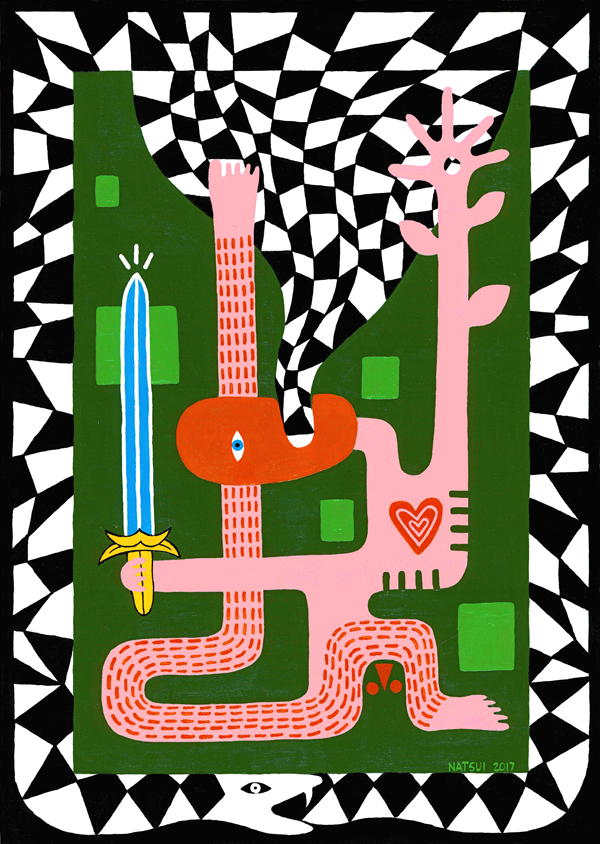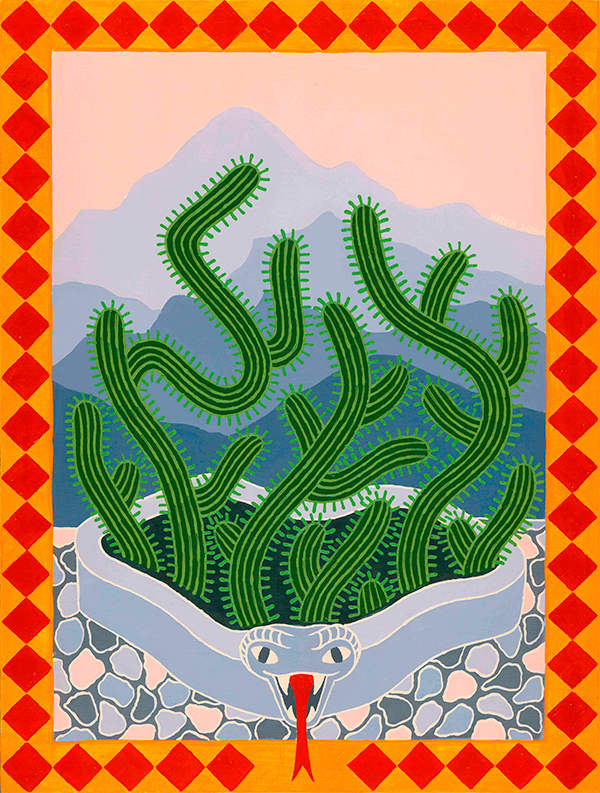 Before her travels, Nathalia's career as an interior designer spanned ten years, specialising in the commercial design sector and predominantly in workplace design. Nathalia's impressive portfolio showcases work for huge global clients such as Google and Lonely Planet completed during her most recent role as Creative Director for Siren Design. Now freelancing under the company name Studio Natsui, she notes a stand out project throughout her practice being the tiny retail fitout she designed for Assembly Filter in Carlton. With a long standing career in design, Nathalia's creative process has been one of structure and technicality. While admittedly fine art has always been something that Nathalia has dabbled in, her experiences in South America have informed a more fluent and intuitive creative practice, explaining that she's now "equally informed by [her] roots as a designer - the creative problem solver, and as an artist who seeks to find meaning and share beauty."

Her vibrant range of works throughout 'VIVA!' are a manifestation of her experiences and realisations throughout her travels, reaching a significant point in her practice as a creative. The picturesque landscapes of her exotic surroundings, the vibrant colours, designs and mythologies of the Peruvian folk art and the psychedelic imagery and wisdom arisen from the traditional plant ceremonies have equally informed the lively and symbolic depictions throughout the exhibition. While painting was Nathalia's immediate point of exploration, 'VIVA!' showcases a range of mediums such as mosaic and textile art, these methods of production nods to South American craftsmanship and joyful souvenirs of Nathalia's time spent there.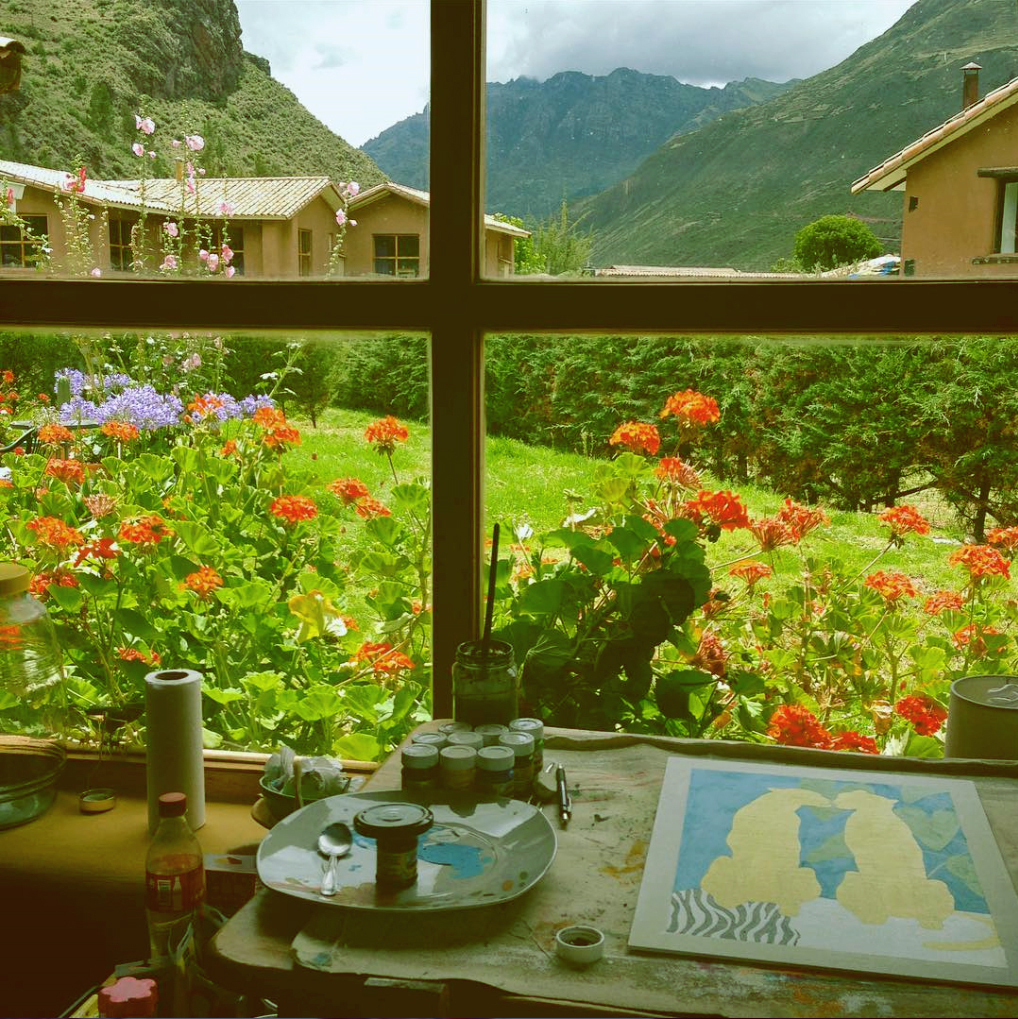 In South America, Nathalia worked alongside a local weaver, Raul who translated her paintings into tapestries. Raul's family has a long ancestral history in textile craft and lives some 600km away in a remote village in Ayacucho. While Nathalia was able to communicate her ideas to Raul in Spanish, he reproduced her images on an enormous self-built loom. From here they were taken far away to Ayacucho where Raul's family hand wove and embroidered the works from alpaca/baby alpaca wools using traditional Andean techniques. Nathalia admits this part of the process was most difficult as communications between her and Raul virtually ceased on account of his family's remote village location, however, the final results of her converted paintings left Nathalia completely in awe of their craftsmanship and intricate attention to detail. These tapestries are a significant contribution to the collection of works in 'VIVA!', a quintessential Peruvian imprint on the show.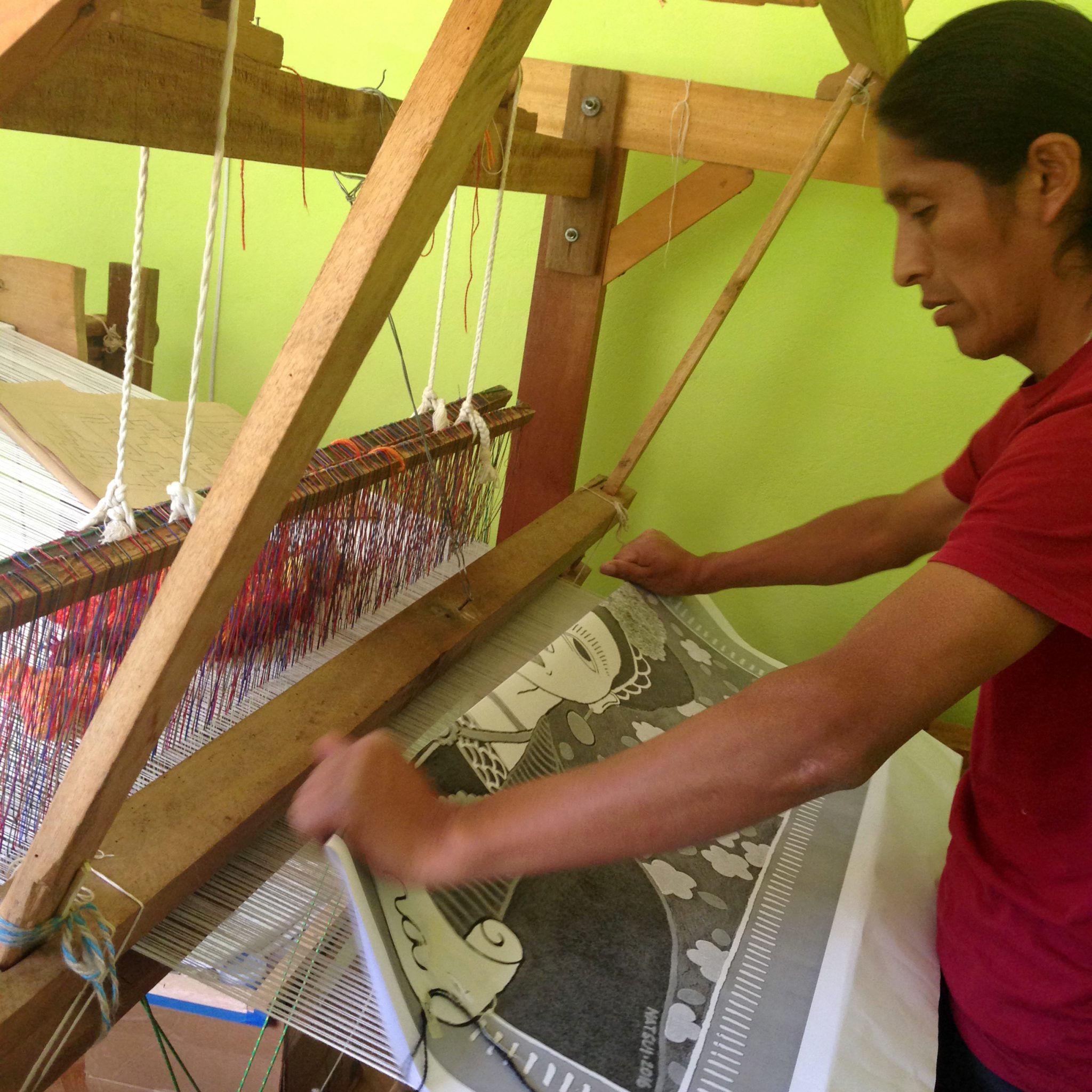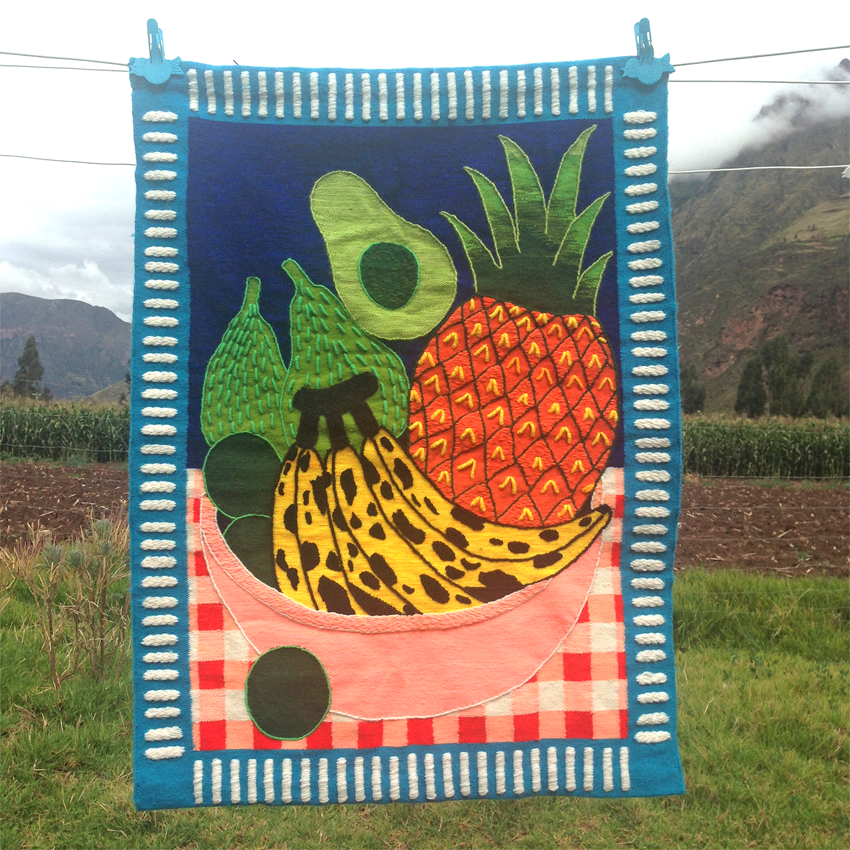 VIVA! is showing at Enough Space, Prahan from April 5th-22nd.
Opening Party Thu, 5th April 6-9pm.