Music / Premieres
Premiere:
Darby - Bayview
Today we're thrilled to premiere the new single from Sydney folk musician Darby - guided by her intoxicatingly soulful voice, 'Bayview' is a gorgeous cut of emotive folk rock and an exciting hint of what's to come from her debut album.
It's been a bit over a year since the release of Darby's debut EP Echo Point Motel, and today she's back with 'Bayview', the second cut from her forthcoming album. This time around, she's slightly ditched the Americana vibes of the first release, and in its place, has served up some incredibly soulful folk rock. 'Bayview' opens with some quivering guitar plucks, before Darby takes the lead with her intoxicating vocals. The track picks up with a shuffling rhythm section with Darby navigating her way through the sleepy guitars, until suddenly, we're hit with a powerful chorus. Full with hooks and poignant lyrics, it somehow manages to sound both intensely strong and delicate at the same time. Gradually, a wall of woozily distorted guitars builds with Darby's voice soaring above it all, before the track abruptly comes to an end and we're left wanting more.

To celebrate the release of 'Bayview', we got in touch with Darby to find out about the track, tomorrow night's launch show and the upcoming album.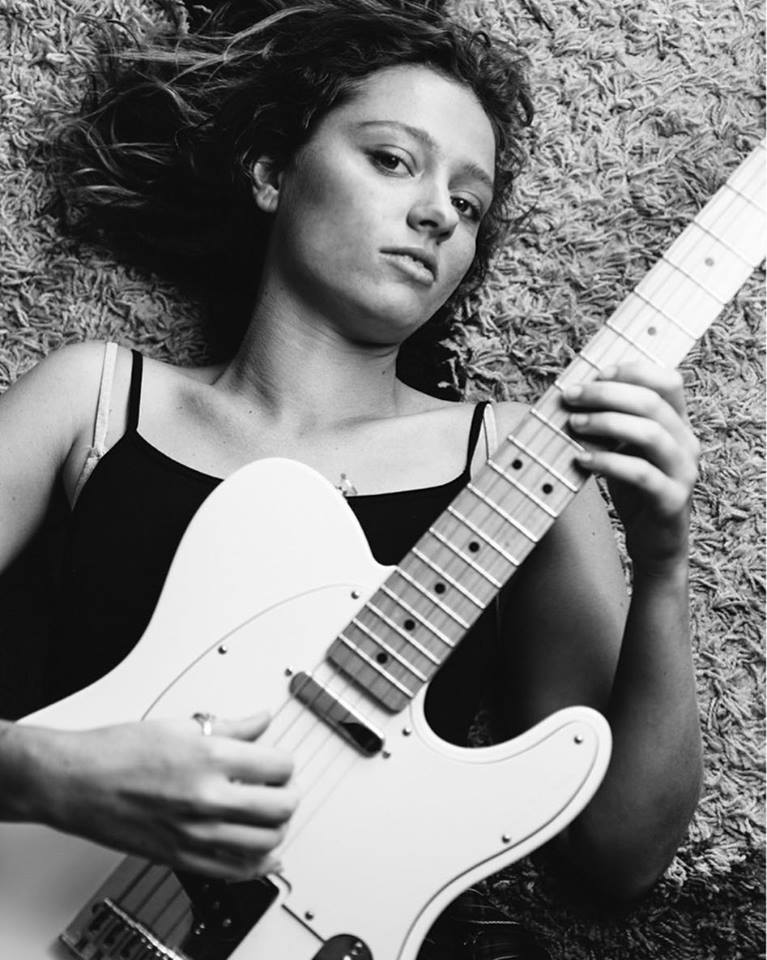 TJ: Hey Darby, want to tell us about yourself?

D: I really really do.

Part of my childhood was spent in a tree house in some dense forest in the very small town of Old Bar, regional NSW. The tree house was owned and built by a close friend of my parents - he was a songwriter/wedding singer and party enthusiast. His name was Mr Love and he put our family up when we returned home to Australia after living in New Zealand.

Mr Love hosted many gatherings - artists, musicians and academics alike cutting loose in the trees with the chickens. I was responsible for the music. A lot of Shania Twain was queued and after I danced my little feet off I fell asleep to the likes of Bob Dylan, The Eagles, Rodriquez, Elton John - the soundtrack to the golden years of 70s folk/rock.

I started writing songs at the age of 12 when my Dad moved to Singapore. Story telling was inherent in me via the music I was raised on and soon became an incredibly prolific means for my own self expression.

There's a heap of heart in your new single. What's the story behind 'Bayview'?

'Bayview' is a song I started writing about five years ago. I had this interesting open E tuning that I was playing with, the set up was there but I'd always find myself in a loop.

As many times as I picked it up I kept having to put it down - the overall mood of the song was too poignant to be forcing lyrics. Long story short (ish), I lost my car keys a few weeks ago and ended up having to use the recording money I'd saved to pay for a new set. Thankfully my scatterbrain delivered the chorus in a few dire moments in the storeroom of my work.

'Bayview' is about knowing your own mind... sometimes in a state of gloom we can drink our woes by the bottle, sink them, sip them dry and slink under the proverbial table.

It's important to become familiar with your own triggers. 'Bayview' is based on that feeling. The temptation, the taste for self deprecation but ultimately wanting to rise above that.

You're launching the new single at The Golden Age Cinema this weekend. What can we expect from the show?

Yes I am, band in tow, Saturday May 5th! We've been workshopping a few tunes off my debut record some of which will be dressed to impress, wearing their Saturday best. My last EP Echo Point Motel is still getting a good run - folk/rock Americana vibes with some honey sung harmonies, shuffle grooves and flinger sliding guitar country folk style on my Fender telecaster Bernadette.

People can expect to take home some solid hooks, interesting stories involving 'Russian Girls' and a not-so-cool recreational drug adventure entitled 'Cologne Was Coming Down From The Moon'. Some good old fashioned band chemistry, I have a deep respect for the guys that are playing with me, they are all amazing artists in their own right. Nic Cassey who plays the drums will also be doing a set of his original stuff so I'm looking forward to seeing him do his thing.

You're currently working towards your debut album - any hints on what's to come?

Yep, we've been in the studio with Ryan K Brennan (Julia Jacklin, Phantastic Ferniture) tracking things live - I'm happy with what we've managed to pull together so far. There's a long way to go with the recording, I just bought a handbag (due to frequent suggestion) to put my car keys in so I'm hoping that will keep the funds untouched.

I wrote a lot of the songs whilst traveling around Europe last year, I didn't have a guitar with me for the most part so there's a lot of detail in these songs, very biographical, detailed in some very unique ways. One of the tracks 'Pink Butter Cream' is one I wrote in a Parisian cafe - it was initially about cake... now it's something deeper - a metaphor for a French romance destined to end. There's a lot of thought going into the flow of this record - interludes, track order and the visual art I'm making myself for each story. All things I'd love to get pressed and printed properly for some vinyl copies.

How's the rest of 2018 shaping up for Darby?

I'll be looking to finish tracking as much as possible to get this record out of my head and my hands and into the world. I'm lining up some solo shows in Melbourne for June/ July but am focused on getting back into the studio.


Check out 'Bayview' above and catch Darby tomorrow night as she launches it at The Golden Age Cinema and Bar with Nic Cassey.