Speed Dating
Speed dating this week with Sydney garage crew Crocodylus, ahead of the Melbourne leg of their 'My Love' tour, local riot grrrls Jungle Cuffs and Mickey Cooper from lo-fi indie rockers RAT!hammock.
Crocodylus


Where do we know you from?
Hey I'm Mikel, you may have seen me hanging around the back of a stage, covered in sweat and beating drums with my friends in our crocodile band.


What do you do with yourself?
Nothing terribly interesting, work five days a week, eat some food here, laugh at my own jokes there. Listening to music through it all.


How early in the film do you start to feel sorry for the Grinch?
Too early.


Got any life hacks?
Never been in a position to eat sandwiches at work til now at the tender age of 21, so I'm still working it out... Get cured meats when they're on the reduced shelf at the shops, you can get the best stuff for crazy prices! Just gotta eat it quick I guess - work sandwiches have doubled in quality and lowered in price, big win. 


What's the dumbest thing you've got on your resume?
Probably that I can speak Spanish, in an English speaking country this seems pretty redundant hahah. I think I just put it on when I was 17 and it's never left. These days I just keep it there for old time sake, you never know! 


Sometimes when I'm writing these questions I get worried that too many of them start with words beginning with W. Any advice?
Word the question backwards! Yoda speak!


What's your perfect Sunday?
Only get to play music outside of gigs like once a week and it's usually Sundays, so I guess it would be playing music! Sometimes I'll throw that all out the window and just sleep all day though.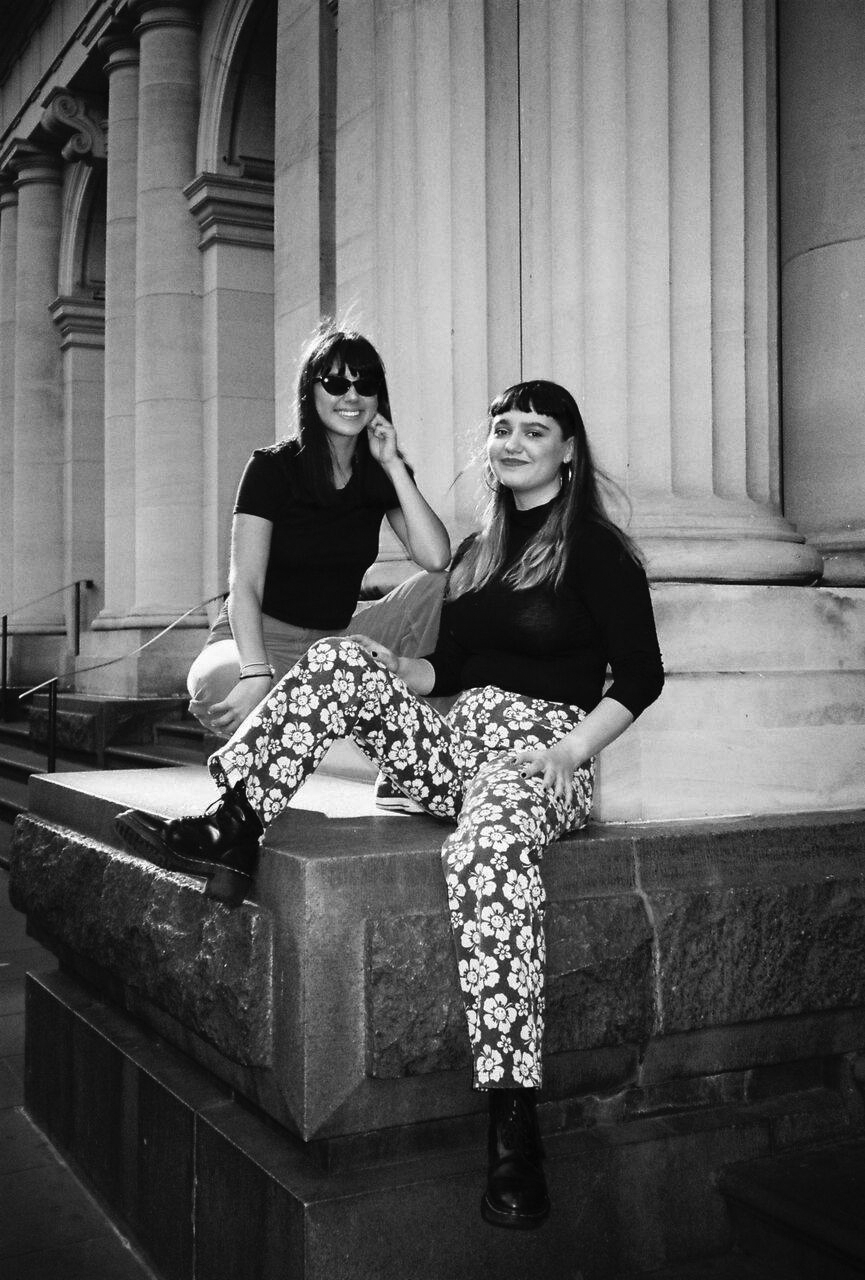 Jungle Cuffs


Where do we know you from?
We're the two girls with matching feminst bangs who sometimes play music together, probably found sinking bevs and having a boogie at the Tote or Gaso.


What do you do with yourself?
Lauren studies animation and does all round cool arty things whilst I study and scoop ice cream for a living.


First CD you bought?
Pretty sure it was Avril Lavigne's Let Go (Lauren). I can vividly remember bringing the tragic Appetite for Destruction to kindergarten as a youngen' for show and tell, insisting I play it for everyone (Evie).


How early in the movie do you finish your choc top?
Easily before the credits every time without fail (Evie).
I'm pretty clumsy, so I avoid eating them at all costs (Lauren).


Favourite/best memes or vine?
The Simpsons against the liberals are my favourite memes (Lauren).
The 'Hey Duck!' vine is pretty damn good (Evie).


Got a fake ID? What's the star sign on it?
Oh snap you've got me there, I've got one and I do believe the start sign to match would be Virgo!


What's your perfect Sunday?
A perfect Sunday would involve walking around the city aimlessly with friends (Lauren).
Chillin' out in the sun, spinning some vinyl, hanging with mates, maybe getting the opportunity to pat a random's doggo in a park and hopefully getting a good feed out somewhere (Evie).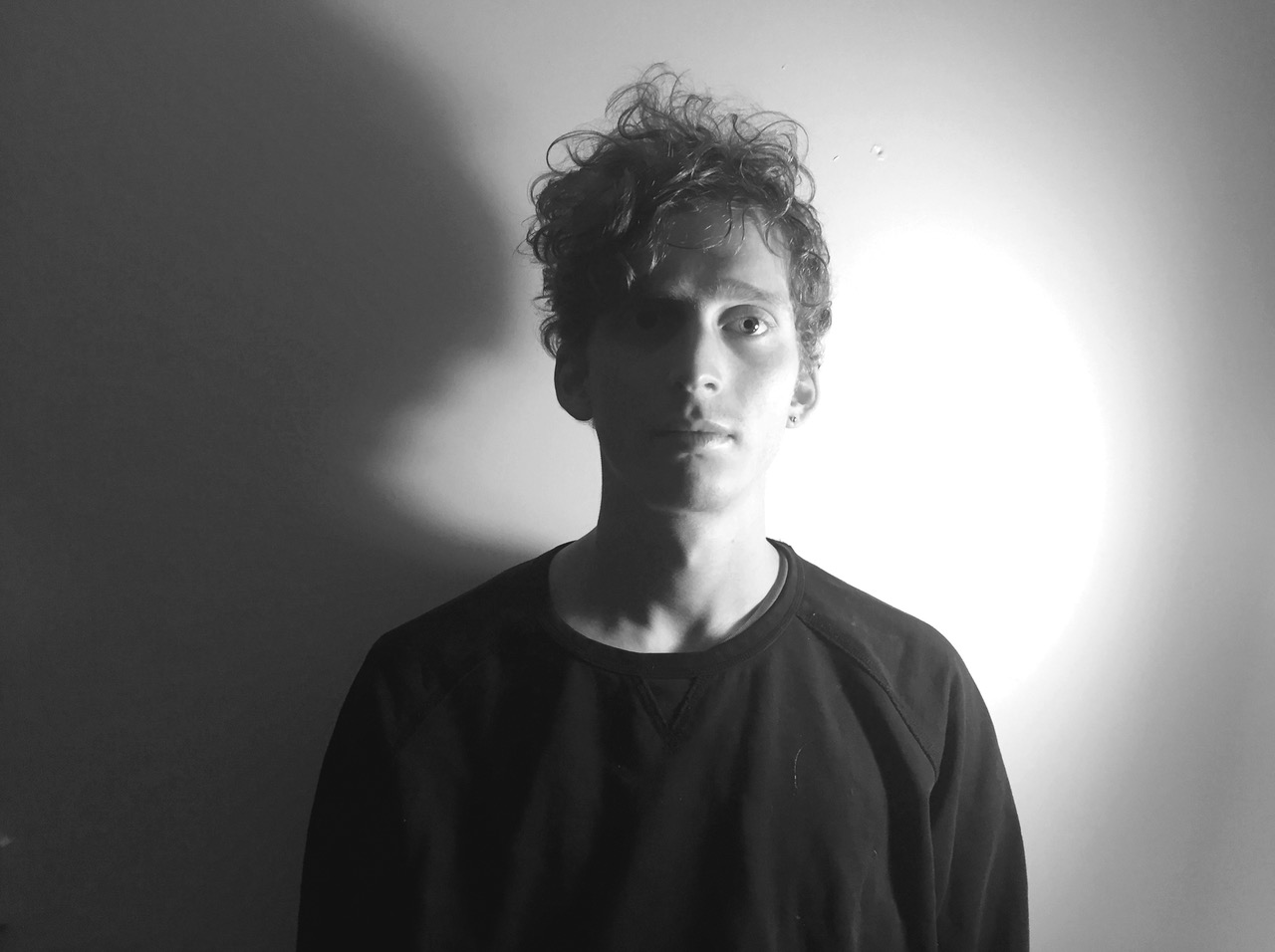 Mickey Cooper


Where do we know you from?
RAT!hammock.


What do you do with yourself?
I write songs and also watch movies and then read the plot on Wikipedia immediately afterwards to see what I missed.


Got a boyhood crush?
Posh Spice.


What's the worst thing you've ever purchased and why is it so bad?
This 27 piece tupperware pack from Ikea where most of them only fit like 5 almonds.


If you could have a mediocre superpower, what would it be?
20/20 vision in my right eye.


Who would you say your most important influence is?
Mufasa from The Lion King.


What's your perfect Sunday?
Hot chips, black coffee, a dog to pat and 'cold roses' by Ryan Adams.