Music / Features
Track by Track:
The Finks - Rolly Nice
Oliver Mestitz feels like a friend you've never met, singing about memories you never shared. A collection of quiet tales from suburbia, Rolly Nice proves The Finks to be masters of the art of intimacy.
Since 2012, Oliver Mestitz has been writing and recording intimate songs from his bedroom, releasing the results to the world as The Finks. Despite featuring a revolving cast of singers and musicians, The Finks are not a band - instead, just a group of friends dedicated to honouring the beauty of Mestitz's songs. On Rolly Nice, The Finks' sixth release in as many years for Milk! Records, Mestitz perfectly showcases the distinct and sincere songwriting for which his act is known.

Recorded to cassette in a bedroom, Rolly Nice sounds exactly how it should: casual and friendly. Plus, with background sounds often seeping into the microphone, such as quiet sniffles, the creaking of a chair and the rustle of paper, the album feels like an intimate trip into Mestitz's home. Although Mestitz records most of the instruments himself, he doesn't shy away from passing vocal or instrumental duties on to friends Sarah Farguharson or Jake Core, if he feels another voice might improve the song. These moments do nothing but add to the homeliness of the album, creating the impression that The Finks are as much an intimate friendship group as they are a solo project.

A highlight of Rolly Nice is Mestitz's ability to give each track the perfect amount of space to breathe. While the instrumentation is impressive when fleshed out on instrumentals such as 'La Chose', Mestitz truly shines when he's embracing restraint. Whether it's with understated drumming and gentle guitars, like on 'Body Language' and 'Leave Your Youth Behind', or the subtle layering of tracks like 'Peter Out' and 'Thankful', Mestitz allows his lyrics and melodies to carry the song's intended weight. This is most apparent on the almost acapella album closer 'Can't Hardly Wait', as you can almost feel each word hanging in the still air of Mestitz's bedroom.

So full with sincerity and nostalgic charm, Rolly Nice plays like a quiet conversation with an old friend. And as Mestitz artfully lingers on the mundane parts of life whilst constructing short yet memorable narratives, told from many different perspectives, it's witty yet simple, cheeky yet melancholy, distinctly individual yet relatable.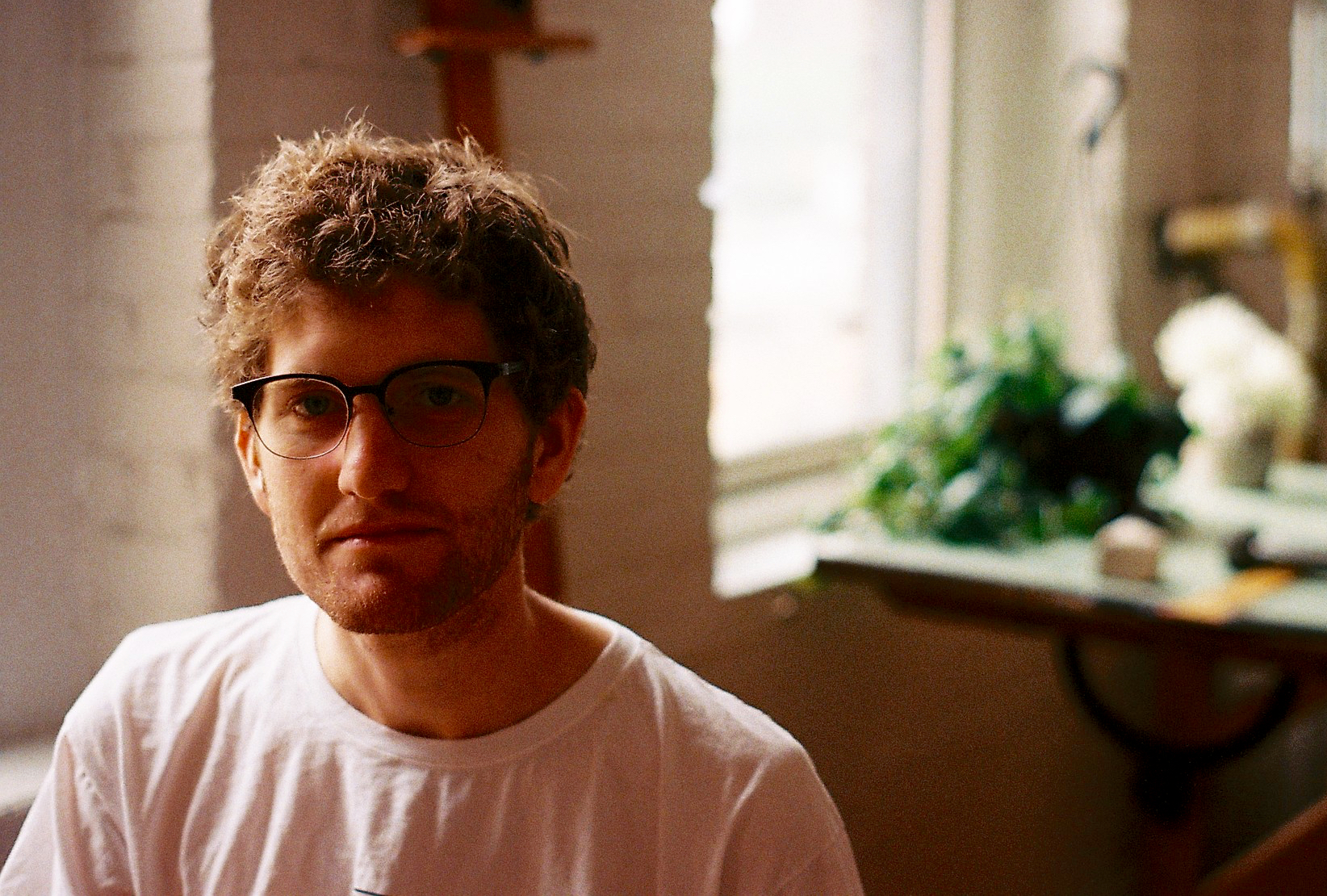 Leave Your Youth Behind

I've been living in Melbourne for long enough now that a lot of my memories were made in places that no longer exist. I think that what Baudelaire said is true, that the city changes faster than the heart. 

Charlie's Manifesto

I like the idea of spoken word songs but they're hard to get right. These words have been set to a few different songs over the years; this is the version we'd been playing most when I recorded the album. I'm not sure how important it is to mention that Charlie is a fictional person.

Peter Out

I originally recorded this song for another album, Middling, but it didn't work out the way I wanted. This version is slower and quieter and it has piano in the in-between bits. I think a well-placed fade-out can make all the difference.

Cold Water

Piano is the only instrument on Rolly Nice that I didn't record at home. I went and set up my 8-track at Sarah's parents' place while they were away for a few days and recorded all of the piano parts there. I only realised after I wrote it that this melody is almost the same as a Rogers & Hart show tune.

Thankful

This is sung by my friend Jake, who makes music as Soda Eaves. I don't usually repurpose poems as songs – lyrics are different from poems – but that's how I wrote this song. I knew from the moment I tried to sing it that Jake would do a better job. I like how you can hear the lyric sheet rustling as he brings it closer to the microphone.

La Chose

I wanted to include instrumental music on Rolly Nice to give the listener respite from my wordy songs. This is me trying to sound like Hot Palms. Jake plays the second guitar, which comes in about halfway through. I wish I'd turned it up louder.


Body Language

This started life as a melody that I misheard Sarah humming to herself. I wrote the lyrics a few months later, sitting up the back of a bus. It's about a woman, the narrator, being hit on at a dinner party. It's a rebuff song, or at least what could have been a rebuff had the narrator thought of it sooner.

Fantasies Fade

Sarah sings and plays cello on this song, which are the two best things about it. While I have as long as I want (usually days and days) to record any given part, Sarah and Jake do it all in a couple of takes.

When What Changed Us Changed Us

I'm proud of this song because I "worked on" the lyrics in a way that I would usually write a story or a poem. It started off as one idea and eventually found its feet somewhere else. I recently played this song to a friend of mine, and the first thing she said about it was: But you don't have a sister!

Palazzolo Park

This is the name of a glorified nature strip close to where I used to live in Coburg. I'm not sure why it has its own name or where the name comes from. Sarah and I were walking past it a couple of years ago and she said: You should write a song called Palazzolo Park. Okay, I said.

Can't Hardly Wait

This was supposed to be an acapella song but I wrote too many verses and ended up adding guitar to give it somewhere to go. I wanted the rhymes to kind of shift around between the verses. I had to shut my 8-track in a box so that the microphone didn't record it whirring in the quiet moments.


Have a listen to Rolly Nice above, and catch The Finks as they celebrate the release of the album at the Grace Darling on June 23rd and Record Paradise on June 24th.