Music / Features
Track by Track:
Hot Sludge Fundae - Put It On
Ever since their first released single 'Womb Tax' back in February 2017, we've been waiting patiently for more of Hot Sludge Fundae's rare groovy, soulful rock and roll sound. The Melbourne based six-piece band released one more single 'Sunshine' before their debut album Put It On was finally made available to the world in early May.
Lead singer Dougal Shaw's deep, smooth vocals ooze enthusiasm as he leads a remarkably full sounding soundscape crafted by drums, bass, guitar, adaptable keys, well balanced sax and backing vocals which range from angelic to chaotic. Hot Sludge Fundae's sound is instantly recognisable yet surprisingly versatile as they progress through the record.

From the opening seconds of 'Put It On', the listener is thrust into Hot Sludge Fundae's high energy party world, not without a detour or two, through some smooth, soulful jazz and rhythm. The group's two existing singles each make an appearance on the debut album, adding to the already sing-alongable album. The melodic and catchy single 'Sunshine' compliments the high-energy and almost desperately explosive sounding middle third of the album, just as their other single 'Womb Tax' rounds out the end of the super fun 9 track experience.

Put It On is a well curated, dynamic blend of exciting sounds which embody enthusiasm, excitement and confidence amongst catchy choruses, ripper solos, and deep, powerful vocals paired with more brilliantly emphasising backing singers. If you're not singing along to 'Sunshine' or 'Stop The Boast', chances are you're rocking out to the back-to-back solos in 'Keep My Head' or just grooving along to your other six favourite songs from Hot Sludge Fundae's awesome debut album.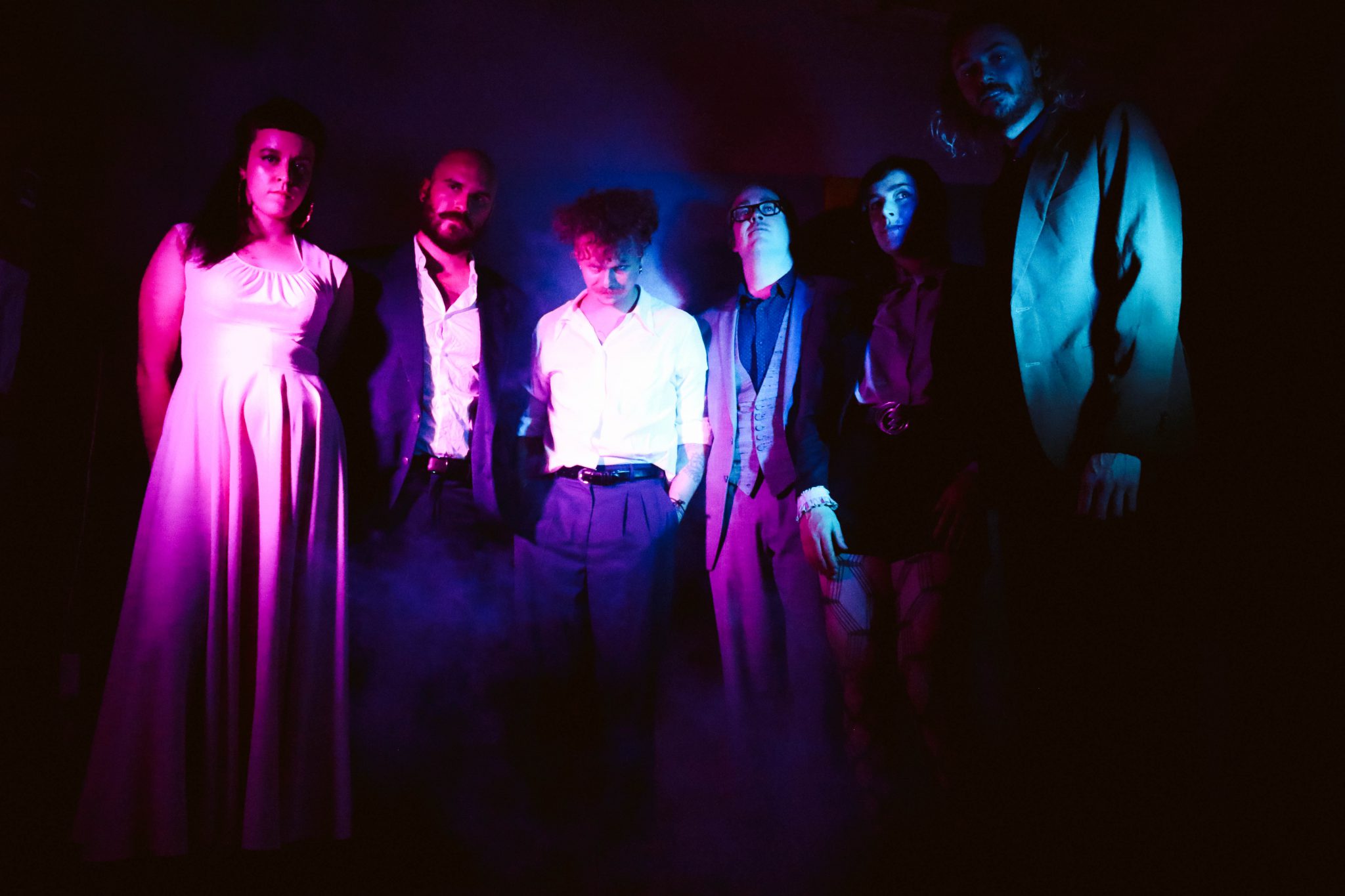 Put It On

This was the natural opener with the big start, the group chants, and the kinda introduction of each instrument in the middle. And it's light, you know, it's fun. Save the existential crisis for a little later in the piece.

I was in the south of France and I was talking to a local friend about a song and I said "put it on" and she couldn't comprehend the phrase and once she did she just wouldn't stop saying it, she thought it was so cool. I thought, there's a song in that. I love how language can be manipulated and twisted. Especially when it's translated, something so mundane can seem so precious.


8446

The badge number of a lovely tram inspector in Prague. He wouldn't tell me his name. Another translation glitch. He said it's fine, and I thought great it's fine. He meant it's A fine. And so the strange story unfolded. 

This always gets the crowd moving and chanting those digits. 8-4-4-6. Mafi Watson slappin' that bass like it owes her money. Savage.

Institutions

A slow burn. Join your generation in an institution. Cooped up like a chook in a pen. Jordan (Stock - Keys) wrote the crux of this one, while workin his 9-5. He's not built for that environment. The jooty bird needs the open skies. 

This recorded really well and everyone nailed their bits. Live tracked all together mind you. Smooth keys and a bit more of an intimate Sludge feel.

Sunshine

More of a driving post-punk feel. Jack (McCullagh - guitar) had this riff and I just kept hearing that line 'you got sunshine in your head' so we wrote a song around it. 

We got these devices that we plug into, with our eyeballs, we engage in our little online bubble world, we lock in and block out the outside world. No matter how cooked the reality is you're kind of fed what you want to see. Eventually you're hooked, you need it, like sunshine, get your hit of vitamin D. Whether you thrive on rage, being offensive or offended or maybe you just like memes and cats, all bases are covered. 


Keep My Head

Bubble wrap my brain to save it from the bumping and the shaking. Bit of a soul flavoured funky number complete with filthy guitar solo and soaring sax into the outro. 

It's about not wanting to lose your memories or lose your marbles more generally I suppose. Here, take whatever you want from me, but I'll keep my head. Inspired in part by darling Nonny who had a long battle with dementia. 

Taste It

Everyone has that one friend who is the little devil on their shoulder. This is about them. That's their voice telling you to taste It. Go on, taste it.

Another crowd fave, people lose it at that drop into the chorus. Those kinda middle-eastern flavoured guitar and sax lines really build the tension til you're ready to snap.

Office Bound Ranger

This was just a hilarious concept that we were chatting about at a jam and hashed out. Inspired by the Brunswick ranger. There's a ranger in Brunswick. Surely he's office bound to some extent? I mean when you're at Ranger school surely you're not imagining a life in the city? You're picturing the bush, no?

A little bit of an intimate number in the same territory as 'Institutions'. Anna (Gordon - sax) with the epic solo. We were losing it when she laid that one down in the studio. Anna's got some serious chops.

Stop The Boast

More post-punk vibes, driving beats from our boy Bmac (Ben Mcatamney - drums). I feel like this one has that similar 'Sunshine'-y 80's feel. That sax in the bridge, drenched in 80's nostalgia.

This is the ego song. Your ego is like a moat around your human. People gotta swim across your croc infested moat to get beyond the ego. But not HSF. We got a steamboat. We're most definitely not gunna swim across your moat. 

Womb Tax

'Womb Tax' refers to feeling like you've been copping taxes since you were just a little bean in your mumma's womb. Maybe you wish you never left?

How could it be a debut album if we didn't slip in a cheeky reference to taxes. This was our first ever single, but we recorded a shiny new version for the album cos Anna joined the band after the release, and you gotta get that sax. Jack wrote the crux of this one. Fist-pumping group-chanting pre-chorus, Super extend-o guitar intro and all. Some may say self-indulgent. We would say - art?


Check out Put It On above, and catch Hot Sludge Fundae at Bar Open on June 2nd to hear all your new favourites live.