Music / Premieres
Premiere:
Goodnight Japan -
Shit Hits The Fan
Goodnight Japan are up to something. Something big. The Sydney three-piece have spent the last few months teasing their talent with a handful of singles, and they're back today with 'Shit Hits The Fan'. The track is a back and-forth between the blues and building heaviness, and we're excited to say that it's another doozy.
'Shit Hits the Fan' is a testament to Goodnight Japan's diversity. It wasn't too long ago that their debut 'Rush' caught our attention with its upbeat brand of old-school indie rock. But the new single is slower and has a haunting quality to it. The opening hits with a twang, acknowledging influence from the ballads of the American South, before sinking its teeth into a jarring scenario as soon as the drums kick in. The blues guitar disappears but the sentiment is constant.

In the driven tones of frontman Abel Ibanez Galvan, the song delves further into a relationship approaching collapse - the time between realising it has to end without a doubt, and when one person actually pulls the trigger.

As the chorus arrives, the band's signature indie layering becomes more prominent, and Abel's croons punctuate the move from those opening guitars towards a fuzzed-out closing minute, via a few more wistful verses. His immense voice gives off exactly the kind of striking emotion that's perfect for this song. Ultimately, the blend of soft desolation and atmospheric indie rock is one that's been balanced neatly, and leaves us eager to see what else the band has up its sleeve.

We had a chat with Abel to find out all about the new track and what Goodnight Japan are gearing up for next.
Hey Goodnight Japan, last time we heard from you you'd just released your debut single 'Rush'. How's the last few months been?


After 'Rush', we released a second song called 'Television'. We have been playing a bunch of shows, mainly in NSW. Last month we recorded three more songs which we will be releasing soon.

Want to tell us a bit about the new single 'Shit Hits The Fan'?


It was recorded during the same session of 'Rush' and 'Television'. Ryan K Brennan (who plays drums in Phantastic Ferniture) recorded and mixed the songs, and they were mastered by Andrew Edgson at Studios 301. It is a very fun and exciting song to play live - Joel (our drummer) puts a lot of energy and improvisation into it, so every time that we play it it is a bit different.

Each of your band members have some pretty incredible credentials. How'd Goodnight Japan come together?


Gemma and I met when I first arrived to Sydney in early 2016. The first thing that I ever said to her was "Let's start a band", and that's what we did. We started playing shows with a drum machine, and even though we had some songs or ideas of songs, the shows was mainly improvisations. The band Deep Space Supergroop came to one of our shows and we made friends with them and started doing some shows together. At one point, we asked their drummer, Joel, to jump on stage with us and he did. We continued doing shows the three of us, we would still improvise a lot but eventually the songs would take form and that is when we decided to record.

Your sound harks back to a time when no frills rock 'n' roll reigned supreme. What draws you towards creating the kind of music that Goodnight Japan make?


I guess we are creating music that we like to listen and play, and also music that we are able to create, surely influenced by the music that we enjoy listening to. We haven't sat down and said something like "Let's play something in this genre or let's write this kind of song". Songs always come when I am playing with my acoustic guitar, just to entertain myself. Gemma jumps in with the bass and we jam together. If we like something we record it and add some other parts. Then we bring it to Joel and he puts his own feel on it with the drums. 

What's coming next for Goodnight Japan?


We will be coming to Melbourne to do our first show there at The Catfish on Saturday 25 August. After that, we will come back to Sydney to play more shows and next month we will release another song. We have been invited to play in a very cool and big festival in Mexico City in 2019. We are very excited about this and will soon share more information about it.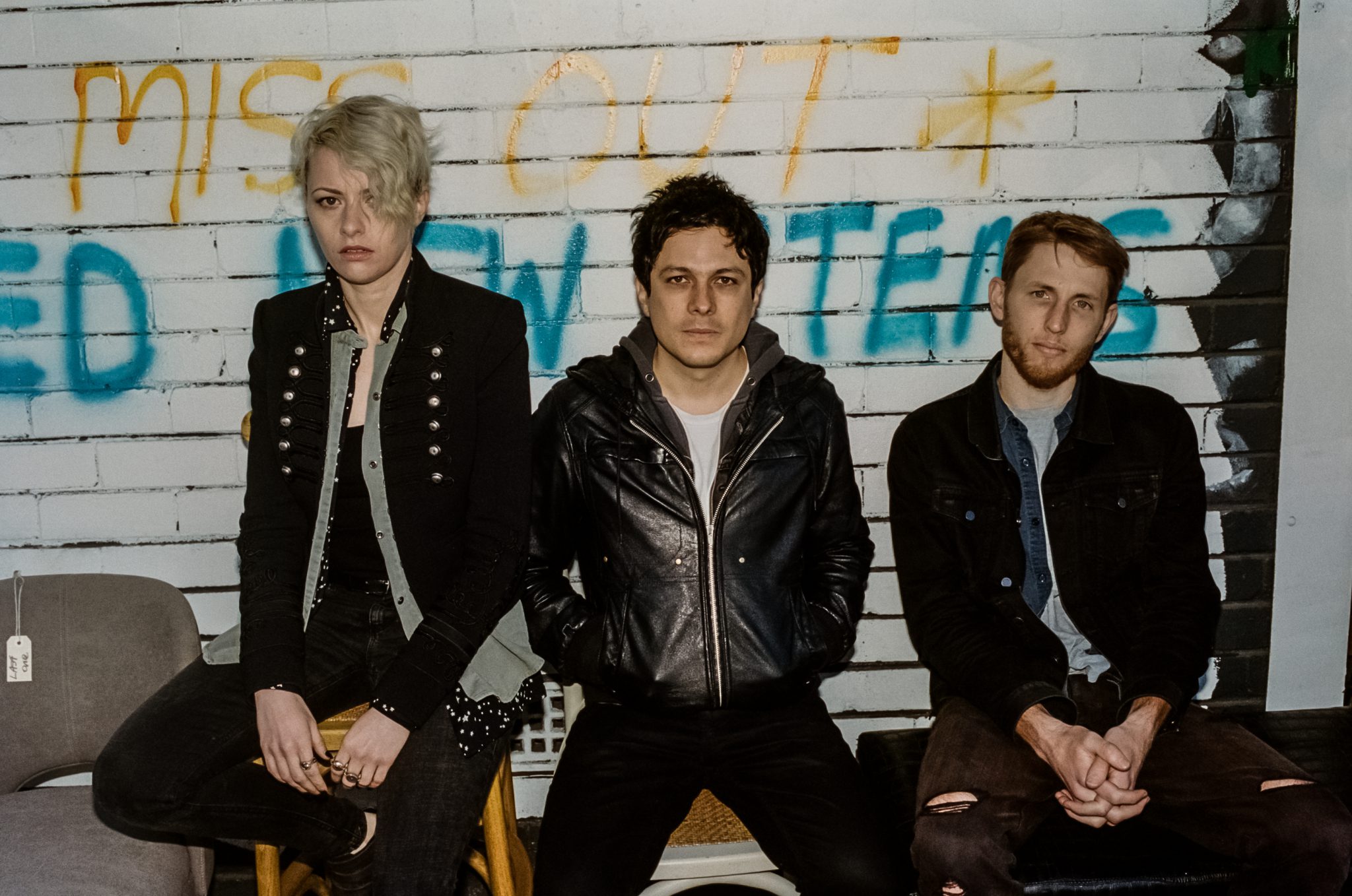 Check out 'Shit Hits The Fan' above, and catch Goodnight Japan on August 25th when they venture down to Melbourne to play The Catfish.