Music / Premieres
Premiere:
Hardcoded Korean Subs - Banana
Hardcoded Korean Subs return with their signature saturated vocals and grimy production, releasing their second EP in under a year - Banana is a funky, honest, light hearted, observant and punchy release that'll please anyone who's a fan of funk, modular synth, beats, breaks, Norm MacDonald, and guitar centric rock.
"We haven't played a gig yet lol" - Lachy Bowden (pictured above)

Hardcoded Korean Subs mastermind and main songwriter, Lachy Bowden, is now overseas for five months to explore and write, leaving collaborator Jim Rindfleish with only his cat for company. However, thanks to the power of the internet, we managed to catch up with the band to find out about the new EP.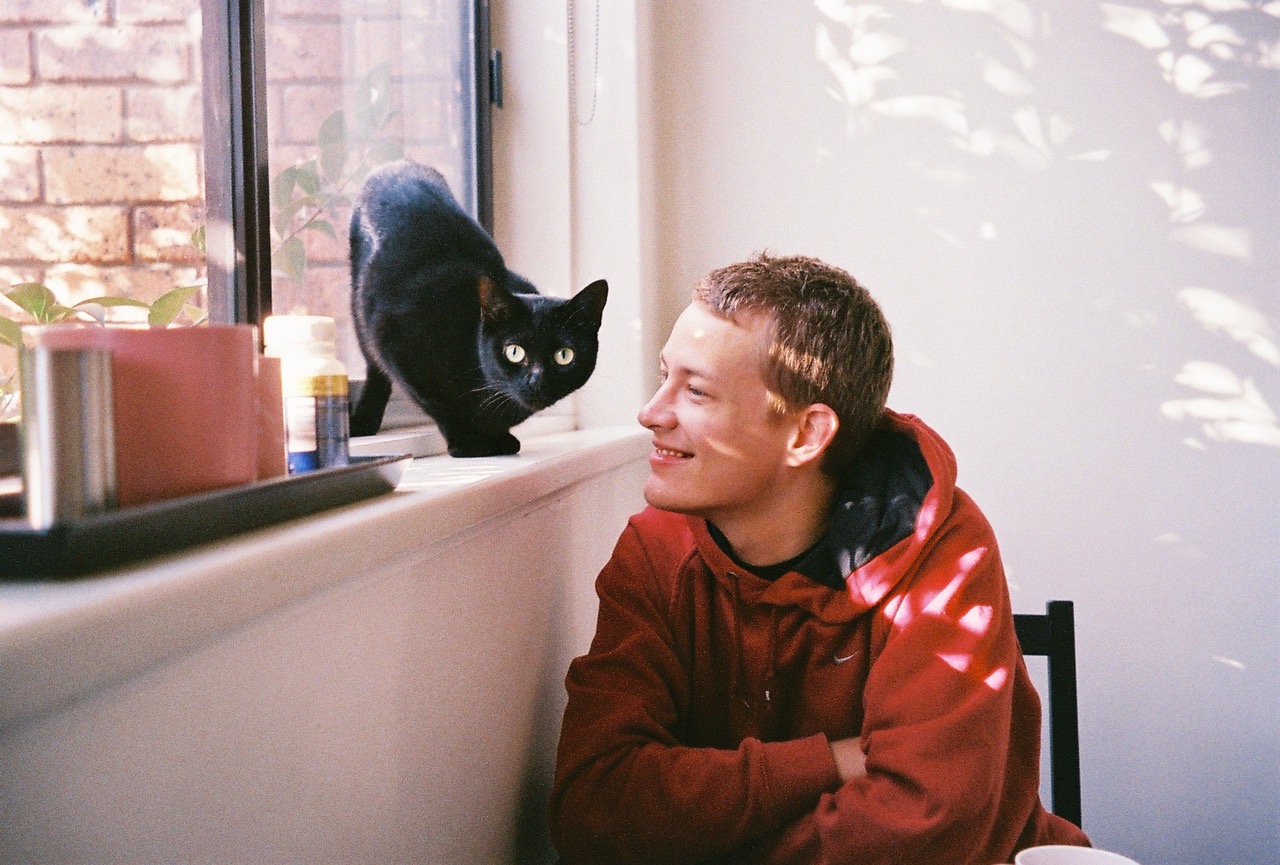 J: We want to make sure that we can get a live show happening at some point between 2020-2025.
L: I get distracted easily, which is a big theme on this record. Finding balance and all of that...
Banana
continues in the spirit of their
debut EP
, trading the ham radio fidelity of their first release for a more focused and clearer aesthetic. The production feels more deliberate where it counts, while leaving plenty of room for loose and gritty moments (see the closing track, 'Sketches').
L: You can hear the click in the quiet parts; it just gradually became part of the aesthetic as we were mixing. We don't want to/don't have the ability to overproduce ourselves.
Drawing on neighbouring influences in the funk and rock realm, as well as demonstrating an affinity for the beat production styles of Stonesthrow veterans like Samiyam (see the outro for 'Where are we going now?'), HKS are cohesive, yet difficult to categorise.
J:
We tracked acoustic drums twice for that beat but they sounded lame, so on our last day of mixing we sat down at the MPC and did an un-quantised pass through the whole track and it just sounded right to us.
'Types', the first single and a big highlight of the EP is a dangerous, down-tempo funk break, decorated with cheeky lyrics and a reality melting guitar solo that leaves you wanting more and more from this exciting bedroom project.
Why can't everyone be more like me?
How can anyone think that's the way to be?
Wa-wa-wa-wa-wa-wa we want to do nothing but sleep.
It takes one hell of a person to get up and win.
Even if more and more means waiting until that 2020-2025 gig, we'll wait.
Have a listen to Banana above, and follow Hardcoded Korean Subs on Facebook, although don't expect shows anytime soon.