Music / Premieres
Video Premiere:
Eaglemont - Mediocre At Best
Today we're wrapped to be premiering the brand new single and clip from local singer/songwriter Eaglemont - 'Mediocre at Best' is a hooky burst of emotive indie rock, and the accompanying clip playfully flips the song's sentiment, making Eaglemont all the more endearing.
For those who are yet to be familiarise themselves with her music, Eaglemont is the project of Bridgitte Jessop, who over the past few years has been captivating audiences around town with her crafty songwriting skills and unique voice. She released her debut EP All I Think About Is Everything at the beginning of last year, and she's back today with a brand new track 'Mediocre at Best'. However, while the last EP found her toying with a classic singer-songwriter style steeped in a country influence, 'Mediocre at Best' sees her entering a new chapter of her musical career, coming into her own as a songwriter.

Opening with a sparse electric guitar, the track quickly opens up into an indie-folk ramble, with a steady beat holding things down while Eaglemont's hearty vocals takes centre stage. The track wanders along, as Eaglemont weaves a drifting melody over muted guitar strums, recounting her seventh move of the month. However, the mundanity of the verse does nothing to prepare us for the chorus, which explodes open with a bouncing rhythm section, bright guitars and a glorious, almost anthemic, vocal lead. The track continues on in a similar vain, striking us with a sense of vulnerability mixed with defiance at every twist and turn, and although the lyrics speaks about feeling mediocre, the track proves that Eaglemont is anything but.

To accompany the song is a new clip created by Rosie Pavlovic and Kat Paltoglou, which follows Eaglemont around on a mundane day - she's bored at a laundrette, she messes up her washing and then struggles to play basketball. However, although the clip pairs well with the music, rather than echoing the song's sentiment it playfully flips it, making Eaglemont seem less of an average loser but more like a charming anti-hero.

To celebrate the new release, we got in touch with Eaglemont to find out all about the project and 'Mediocre at Best'.
TJ: Hey Bridgitte, for those who are yet to be acquainted with your music, who/what is Eaglemont?

E: Hello! Eaglemont is a suburb I mostly grew up in and is very near and dear to my heart. When it came time to start sharing my musical work publicly the name really resonated with me, and I think reflects the sentimentality in my music. I released my debut EP All I Think About Is Everything last year, compiled of 5 songs I penned as a teenager. I feel as though 'Mediocre At Best' is a much keener representation of the songwriter I am and the kinds of things I'm going through these days.

Your new single 'Mediocre at Best' is out today - what's the story behind the track?

'Mediocre at Best' is reminiscent of a feeling for me, a real question I constantly pose to myself as an artist. I find it really hard to not second guess myself at times as a person and a musician and 'Mediocre at Best' is a song I wrote reflecting that feeling of hopelessness. I hope people, especially creatives who are going through a similar time however it is reflected in their own lives, know they're not alone, and that even though you might not be where you want to be, you're still worthy of self love.

You've also just released a pretty fun clip for the song. How did that come about?

My dear friend Rosie Pavlovic (the co-director) and I are huge fans of this dilapidated laundromat in Preston and conceptually felt the similarities between what I was trying to get across in the song and the mediocrity of completing mundane tasks such as doing your laundry. As for my athletic abilities ie. the final part of the clip, I won't give too much away but it's pretty much just about being a bit mediocre in general.

In other news, you've also worked with local legends Whisk and Key Records to release your new 7". How'd that relationship come together?

James is the best! I feel really privileged to have the opportunity to release this 7" with Whisk and Key as my first foray into the kind of music I feel represents Eaglemont. I was effectively looking for the right fit to put out this record with and Whisk and Key have been there every step of the way.

How's the rest of 2018 looking for Eaglemont?

So much excitement! I'm launching the 7" at The Gaso upstairs on November 8th with my beautiful band and some awesome supports, as well as a slot at Not Fest later in the month.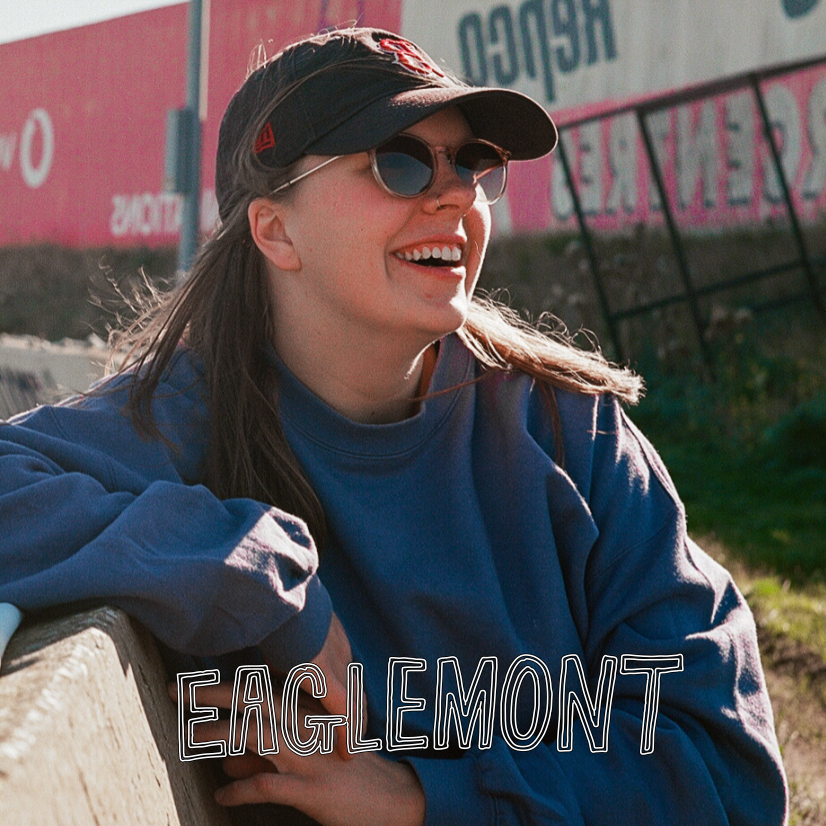 Check out the clip for 'Mediocre at Best' above, and you can pre-order a copy of the
Mediocre at Best/Uppercut
7" now, available through
Whisk and Key Records
. And don't forget, catch Eaglemont launching the 7" upstairs at the Gasometer on November 8th.