Speed Dating
Speed dating this week with wonky-pop crew Cool Sounds before they drop their new album Cactus Country next week, local illustrator Gina Finehart and brutal noise-punks Noughts, who are currently in the thick of their Tote residency/tape launch.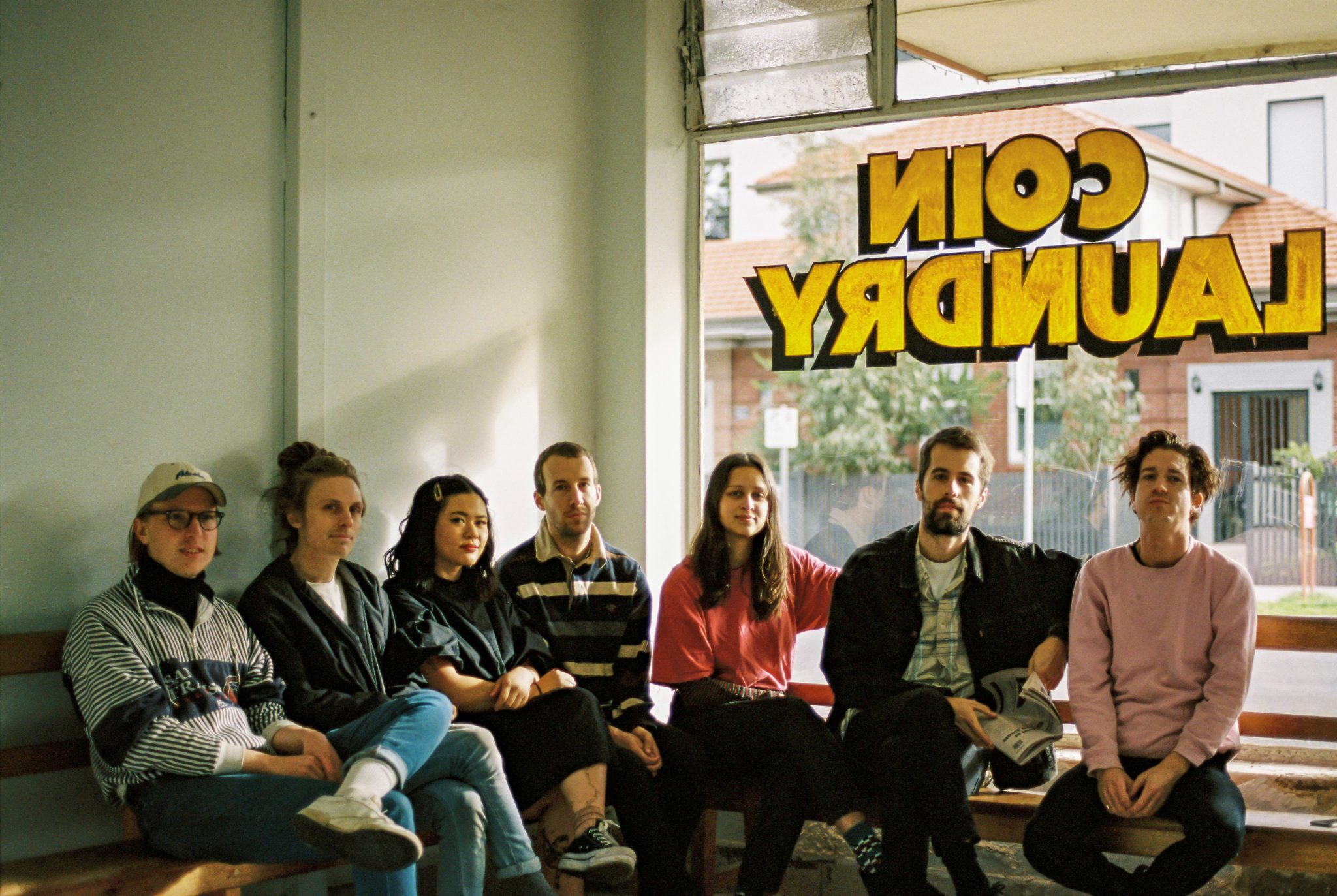 Cool Sounds



Where do we know you from?
Probably from my wedding cover band Full Credit To The Boys. I also play keyboard in Cool Sounds and with my good friend Lachlan Denton.


What do you do with yourself?
I recently decided to get back into "hobbies" so I am taking ballett classes, starting a pottery course next week and teaching myself drawing. I also tried sports but realised I still hate it.


Been following The Bachelor? What's your take on it all?
I actually hate it. I know that lots of people get really into it sort of ironically (or seriously) but I just can't look past the body image/gender stereotypes/superficial BS issues. Having said that, I did get into Flavour of Love when I was younger, but I'm not sure I'd be able to watch it today.


Favourite swimming stroke?
Floating belly up.


Got any life hacks?
Once I went to this house that had water taps at knee height in every room. They weren't connected to anything, but pretty handy for filling up glasses of water any time. Good hack if you want to increase your water intake.


What's your perfect Sunday?
Having the day off (I usually work weekends), binge drinking coffee, maybe watching a teen/horror movie in the arvo or playing video games. Preferably not leaving the house except for getting snacks.



Gina Finehart



What do you do with yourself?
I draw a lot, occasionally I leave my house.


Where do we know you from?
I'm an illustrator specialising in event art and posters, so you might have seen some of that around town.


Where do you stand on coconut water?
Not a fan. I prefer Water Original.


There's a deadline approaching and you haven't started yet - what do you do?
I'd pull an all nighter probably, deadlines before bedtimes y'all.


How good's daylight savings?
So good! I love daylight and we need to save it.


What's your perfect Sunday?
I don't know, it would have to be a perfect mix of relaxed, chillaxed, productive, social and maybe I win the lottery at some point.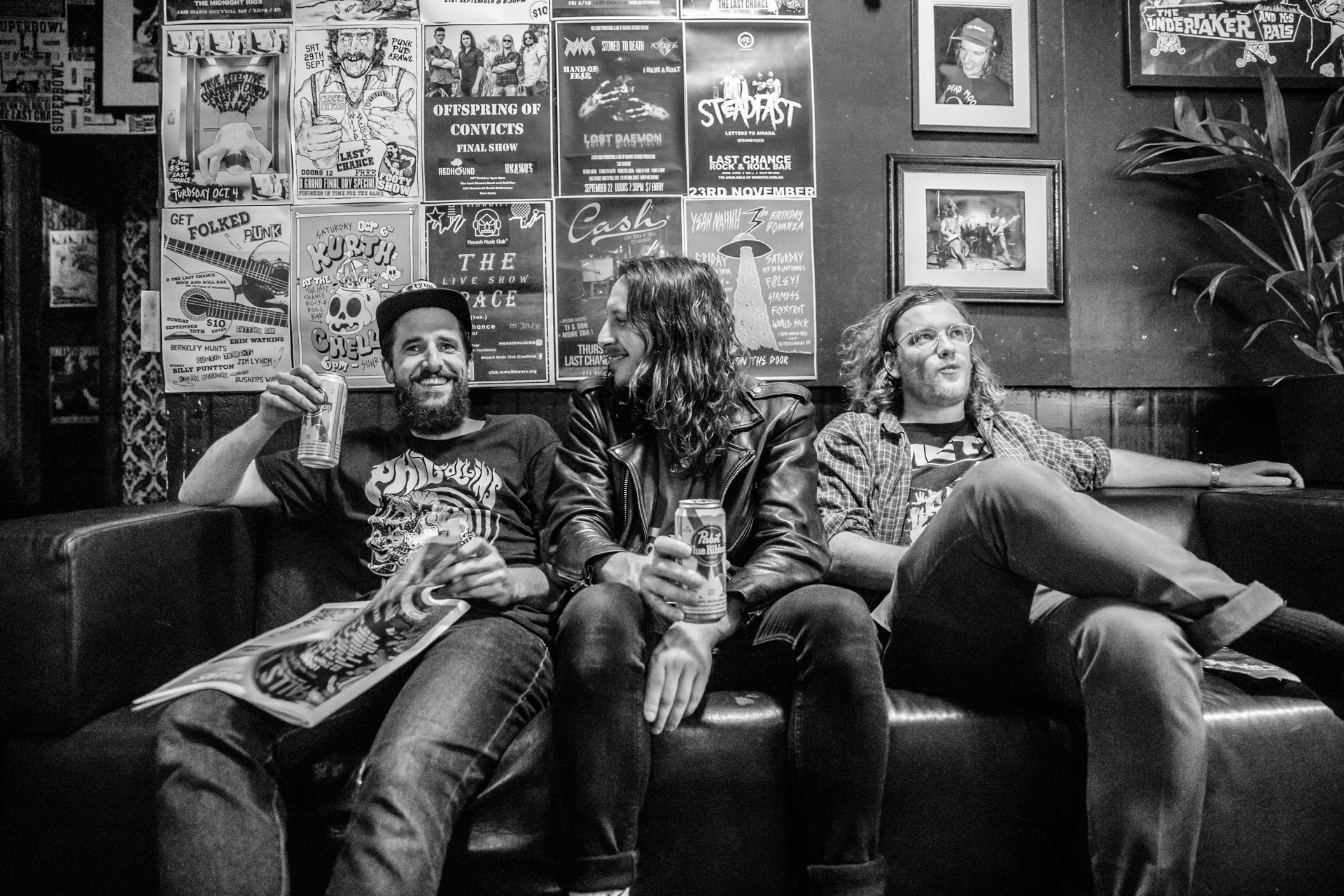 Noughts



Where do we know you from?
Maybe from an age ago in the rolling grassy hills or the red brick jungle council estates of northern England. Maybe we clattered you in a Sunday League football match. Or maybe you caught a fleeting glance, whilst watching us playing music in a poorly lit Melbourne venue.


What do you do with yourself?
Writing, recording, playing music and booking shows takes up a lot of our time. Alongside that, Rich is a trainee firefighter, Sean has a 70 year old model train magazine collection and Tom translates old books from Latin to English for a European University then back to Latin to look for inaccuracies.


Thoughts on baths?
Just posh puddles.


Talk us through the best meal you've had this week.
We're in the middle of an October Tote front bar residency on Saturday arvos, and it was Sean's birthday last week so there's been a lot of beer, pizza and cake. So probably that, pepperoni pizza with 6 tins of PBR and delicious orange and poppy seed birthday cake for dessert.


Got any pet peeves?
The Australian Visa processes, "white Australia", Peter Dutton, Pauline Hanson, Teresa May, the opinion that Birmingham is up north and two pots per band member.


What's your perfect Sunday?
Starts at midnight, still at the tote after our residency, getting a kebab, telling the cab driver you love him on the way home, falling asleep, cup of tea in bed, go to the park, cheap beers, play some bowls, pool, darts, Sunday roast.