Music / Premieres
Video Premiere:
Fenn is cool - I Want To Be Rich and Famous
Today we're wrapped to be premiering the new clip from Sydney bedroom-pop whizkid Fenn is cool - 'I Want To Be Rich and Famous' is a slice of wonky lo-fi goodness, and the new video takes the ridiculousness up another few levels.
Fenn is cool is the solo project of Fenn Idle, a Sydney-based musician who you may recognise as the drummer of Okin Osan. Following the completion of a degree in Classical Composition which left Fenn feeling burnt out, the new project was born and is seemingly the complete antithesis of everything he would have learned at university - instead, it's brimming with childlike melodies, lo-fi production and a whole heap of goofy charm.

The latest single 'I Want To Be Rich and Famous' finds Fenn wondering about pop culture and fame while attempting to draw comparisons to his own life. The outcome is pretty miserable despite the cheery instrumentation, with Fenn wishing he wasn't a waste of a person over layers of bright keys and a bouncy drumbeat. That said, with his tongue placed firmly in cheek for the song's duration, it's impossible to feel down for too long - with a surprisingly tasteful keyboard solo, a feel-good melody as Fenn tells us he's a "6 out of 10 with a weird-ass name", and an outro that repeats variations on "I'm so cool", it's a bit of a wild ride but one well worth taking.

The new clip, created by Fenn and filmed on his computer's camera, is an equally special journey that doesn't really need too much said about. Sometimes I mention in these pieces that the clip pairs perfectly with the music, but on this occasion, it literally echos the sentiment of every line. Look, I can't really say much more about it other than just go and check it out - you won't be disappointed.

With his debut album out in a few weeks, we caught up with Fenn is cool to find out what the hell we just watched.
TJ: Hello Fenn, what's the story?
FIC: I'm a musician from Sydney. My birth name is "Fenn is cool". I make bedroom pop (roughly speaking) with light-hearted lyrics. Some happy fun songs, some sad earnest songs.

You've just released your new clip for 'I Want To Be Rich and Famous' and it's pretty groundbreaking stuff - I'm not sure if it really needs explaining but tell us about it anyway.

When I was making the video I really wanted to capture the feeling of surfing the web for hours on end. I often spend hours Googling mindless celebrity gossip or reading through Nicolas Cage's entire IMDB page. It's surprising how easy it is to end up in a downwards spiral and it really makes you feel pretty terrible! (Although now I know that Nicolas Cage is related to Sofia Coppola) I think it's become a pretty universal experience in this day and age when any stupid question that enters our brains can be answered within 15 seconds.
It's also the second single from your debut album - how did The Definition of Cool come together?

Although I studied music at university, I hadn't written a pop song in almost five years. So when I started writing songs again at the end of last year, the metaphorical flood gates opened and pretty soon I had an album's worth of material. I had just graduated from uni and had lost/left the jobs that I was working so I was feeling quite directionless. A lot of the lyrics are me reckoning with who I am and what I should be doing with my life (but in a fun way).
It's coming out through Slovakian cassette label Z Tapes, how'd that come about?

Z Tapes is an awesome label, in that Filip (the label head) is such a passionate music fan. I first heard about them because they released an album by Sydney musician Dying Adolescence. I sent them a submission for their Spring 2018 Compilation which they accepted. Then, I just sent my album through by email. Filip liked it and here we are!
With the album out early next month, how's the rest of the year looking for Fenn is cool?
To be cliched for a second, I'm super excited about the album finally being released and can't wait for the world to hear it! Hopefully I'll play some more shows with my band (which includes Rose Chan of Okin Osan fame and Jac Dawson-Daley of S-Bends fame). I've also got another video coming out for one of the album tracks which was created by my very talented friend
@craigsr_
. And I definitely want to do some more recording cos I've been writing quite a bit.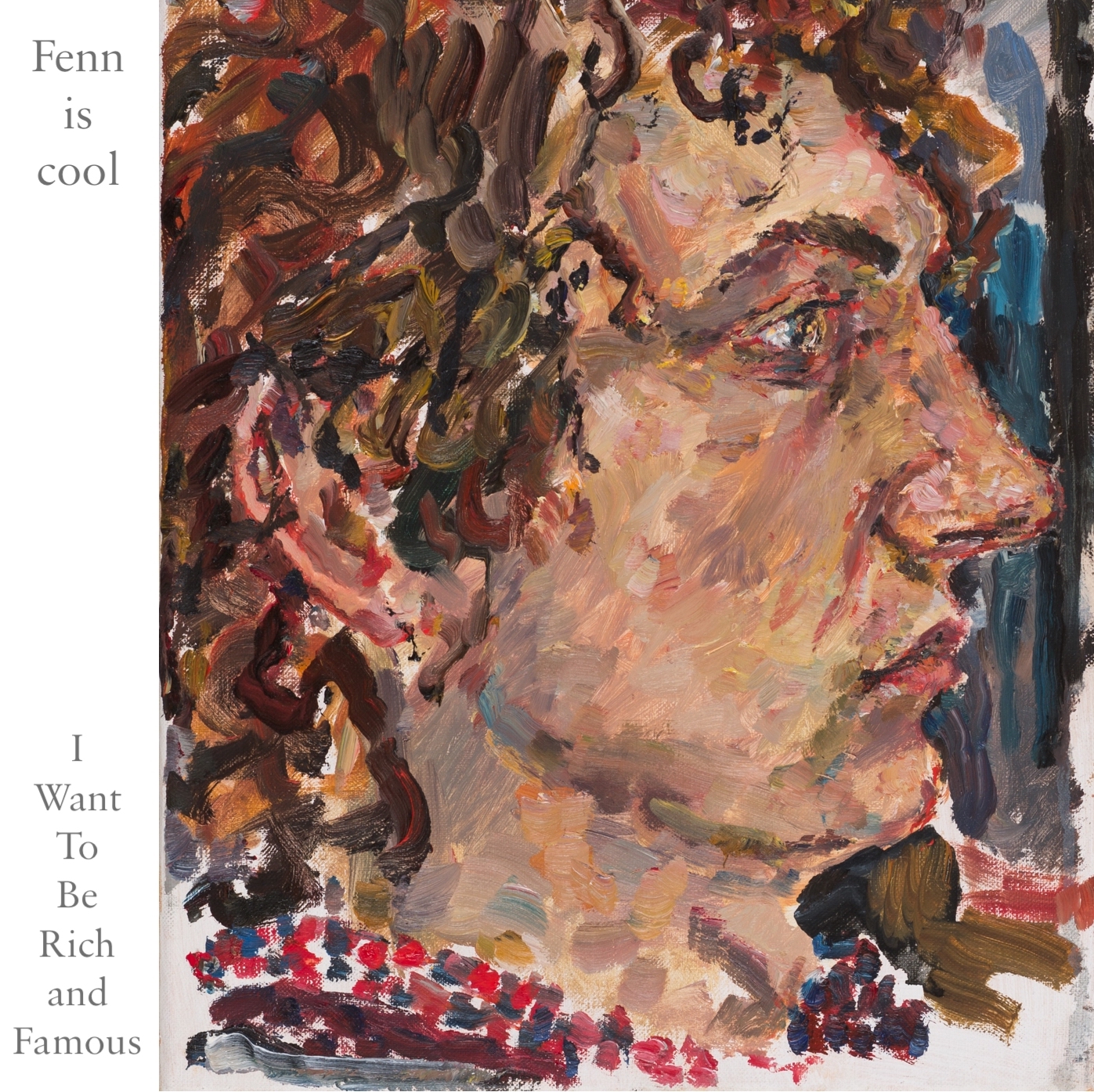 Check out the clip for 'I Want To Be Rich and Famous' above, and you can pre-order a copy of The Definition of Cool from ztapes.bandcamp.com now, before the album drops on November 6th.