Music / Features
They Made Me Do It -
Talking Influences with BATTS
Currently in the midst of an east-coast tour for her newest single 'Gun', we got in touch with Melbourne dream-folk mastermind and space fan BATTS to talk us through what's been inspiring her latest dose of mesmerising indie-pop.
It's been a big 12 months for BATTS. Since releasing her debut EP 62 Moons in November last year, a collection of woozy folk tinged with wistful psychedelia, she's played sold out shows in Melbourne, toured the country with Didirri, and even found time to head over to the UK for a bunch of shows with Cub Sport and a spot at a Communion Presents show in London. She's currently gearing up to release her debut album in early 2019, and her latest single 'Gun' has us very excited for what's to come.

'Gun' opens slowly, with an enthralling combination of woozy keys and translucent guitar, before BATTS' hypnotic voice steals the limelight and instantly sucks us in. The track is soon filled out with a steady groove, emotive harmonies and a guitar lead that sounds like the aural version of star-gazing, and as the slowburn continues BATTS somehow makes things feel sparse yet engulfing at the same time. Although 'Gun' maintains its composed demeanour throughout, by the time we hit the final chorus we're completely immersed in the soundscape, as BATTS weaves her graceful vocals around rolling drums and ethereal guitars, before the track drifts out into the ether and vanishes.

Ahead of her show tonight at the Northcote Social Club in Melbourne, we had a chat with BATTS to find out what has been influencing her sounds lately.
Voyager Mission
My obsession with this particular mission is probably unhealthy but I'm ok with it. I find it the most beautiful and peaceful thing to think about. I definitely also think of this mission and both spacecrafts as more than inanimate objects. They both hold The Golden Record which was put together by a team led by Carl Sagan and hold the sound/messages and photos from Earth. I think I find it so magical because in 2012, Voyager 1 crossed into 'Interstellar Space' and they will both keep going forever (if they don't collide with something or get intersected by other life), holding these messages from us here on Earth even after Earth will cease to exist. Soon all contact from them to us will stop and they will just continue floating at high speed through outer space. Anyway, I won't go too into this right now as this plays a very large part in my debut album.


Studio Ghibli
Studio Ghibli Anime is one of my biggest influences after space, I find the beauty and honesty within these movies so inspiring. The skies in Studio Ghibli films are my favourite, the colours and clouds always take my breath away. They don't butter up their scripts with unrealistic happy endings either, it's very real and I think it's important within their children friendly movies because it teaches kids better and more realistic lessons. Anyways, Kiki's Delivery Service was the first one I ever saw so that holds a very special place in my heart and Ghibli movies got me through a pretty hectic heartbreak. I purchased a Jed Henry piece of his artist interpretation of Kiki when I signed my record deal to THAA Records, and it hangs in the room where I do pretty much all my writing.


The Party - Andy Shauf
This album came along and completely opened my mind with songwriting. It reminded me that storytelling doesn't need to be your own stories or people you know. When I was a kid my favourite thing to do was write stories, I wrote a 'novel' when I was 11 and constantly lived within my notepad or computer typing away at night, because I suffered sever night terrors and was too scared to sleep. This album reminded me I don't need to write about my own life, or drag up things from the past for content when I can create characters and tell their stories. I've been doing that a lot lately and this album strongly influenced the writing of my new single 'Gun', which is a fictional story.


Stoner by John Williams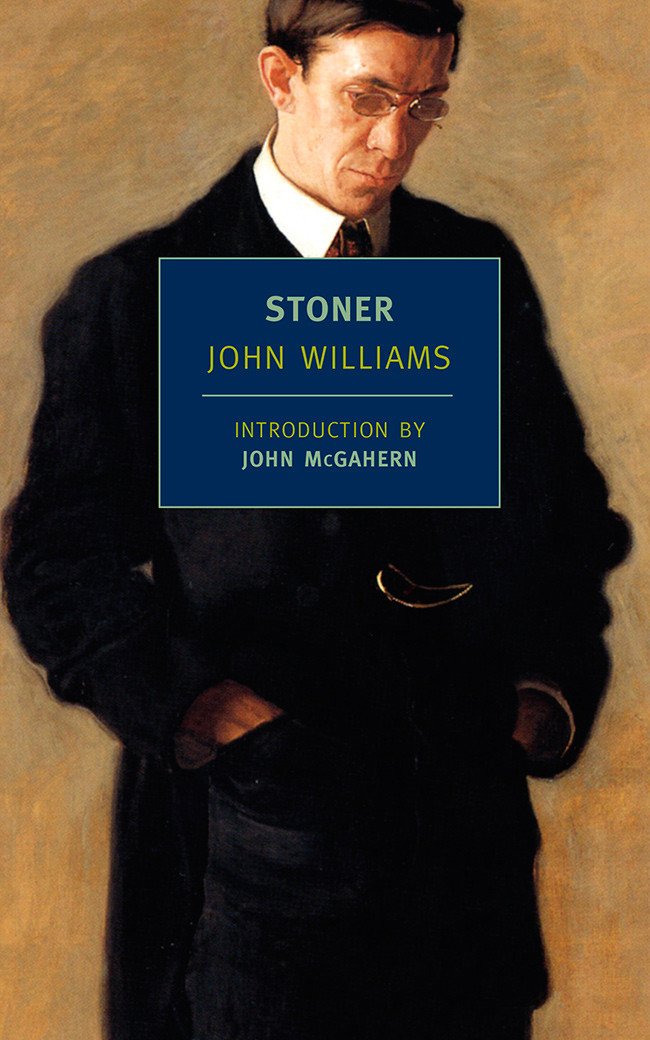 This book is the epitome of sadness, and one I revisit often. The lead character William Stoner is (in my opinion) a really nice guy who has worked really hard to be where he is in life, but unfortunately so many bad things happen to him and he never really gets long lasting happiness - anything good that happens gets ripped away. I feel his loneliness so much through the pages but like him so much that I re-read it quite often because if I read it, it makes me feel like he is maybe less alone. I know he isn't real and that sounds ridiculous, but I feel attached and I miss him if I don't re-visit. It's a great book and I highly recommend reading it, although I once made a friend read it and she told me it made her incredible depressed…


Strange Negotiations - David Bazan
I was in England on tour during May this year and got sent a song called 'Virginia' off this album and I absolutely lost my mind. The blunt story telling and vocal delivery from Bazan has influenced me so so much of late. I really connect to the musical compositions also, I just feel everything contributes perfectly to the story telling and I hold on to every word he sings. I couldn't recommend an album highly enough - this has had a huge impact on me and my writing. I just wandered around London in the sun with this album on repeat for basically the whole month I was there. Timeless.
Have a listen to 'Gun' above, and catch BATTS tonight at the Northcote Social Club, as part of her east coast tour for the new single.