Music / Premieres
Premiere:
Hannah Kate - Moreland
TJ fave Hannah Kate is back with the second cut from the band's forthcoming debut album and we're thrilled to be premiering it for them today - 'Moreland' is a gloriously melancholic slice of garage-pop and Hannah's most masterfully crafted release to date.
The last we heard from Hannah and crew was September's 'Cry July', a blast of frantic fuzz-pop and the first taste of the band's debut full-length. Back today with 'Moreland', the new single finds Hannah flipping the sound of the previous single on its head, favouring something a little more careful this time around, and what comes out is a powerfully poignant track that masterfully plays on the nuances of emotion, suggesting exciting things are to come from the forthcoming album.

Speaking about the track, Hannah explains "the single is called Moreland, because I guess where I was emotionally during the time it was written (the song sort of talks about breakups etc), I was spending a lot of time around Coburg/Brunswick and I always choose song names that could mean more than one thing." The track makes no effort to hide these heightened emotions, opening with some glistening guitar arpeggios with Hannah's dreamy voice floating sombrely on top, before things shift and the song moves into a dizzying off-kilter groove as Hannah sounds all the more frustrated. As the song drifts on, the mood levels up further with some understated keys, courtesy of new member Michael Vince Moin on synth (who you might recognise from Tram Cops), before things turn once more and 'Moreland' blasts away with a frenetic jam, full with propulsive drums, meandering synths and sprawling guitars.

It's another really solid release from a band that look set to make 2019 their year, with Hannah adding "we just can't wait to get the album out into the world as it's been a long process, but yeah, super exciting times - I feel like 2019 will be a really good solidifying year for Hannah Kate." To celebrate the new release, Hannah Kate are launching 'Moreland' upstairs at the Gasometer on Friday January 25th with Pinch Points and Darvid Thor, plus their first show with a new lineup, now including Mike as well as Sam Drew-Rumoro from Pseudo Mind Hive on drums.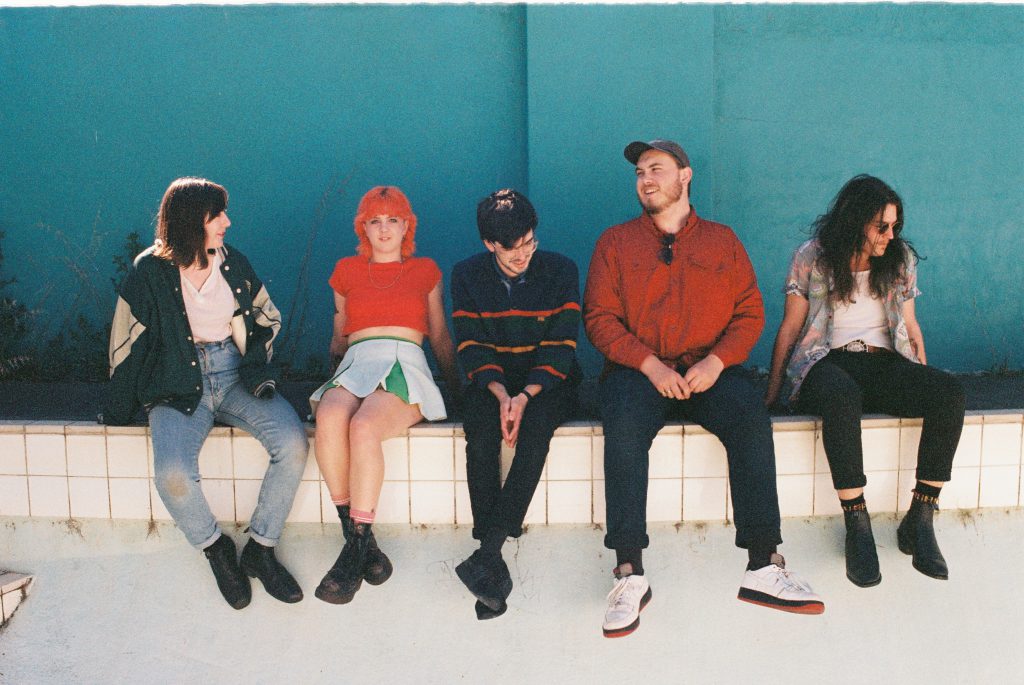 Check out 'Moreland' above, and catch Hannah and the band launching the track upstairs at the Gasometer on the 25th of January.