Music / Premieres
Premiere:
The Stained Daisies - All They Want
Local rockers The Stained Daisies are back today with 'All They Want', a propulsive blast of bluesy garage-psych turned woozy jam-out, and we're stoked to be premiering the single for them today.
Since relocating to Melbourne a few years back, The Stained Daisies have barely stopped. Just last year, they managed to drop a couple of singles, knock out as many local shows as possible and use the leftover time to squeeze in an extensive national tour. And now as 2019 hits, they've quickly proved there's no slowing down, with the release of their next single 'All They Want.'

Bursting open into a wall of fuzzed-out guitars and pummelling drums, the track quickly slips into a bouncing groove while the band's multiple vocalists wrap their sandy voices around the spiralling guitars. Before we can settle, we're hit by another guitar break and you can almost hear the band's restless energy as they continue to zigzag between each idea with erratic excitement. Just as we're starting to think we've got The Stained Daisies worked out, things shift once more, and they transition into a heavy blues jam, dense with thick power chords, fiery leads and some powerful vocals. Finally 'All They Want' cools off, and as the track winds down it almost manages to feel a little soulful with its meandering guitars, before we're left with a glorious final chord to mark the beginning of this exciting next chapter for the Daisies.

Ahead of their single launch tonight at the Tote with TomGirl, Dr Sure's Unusual Practise and KÖDA, we caught up with The Stained Daisies to find out a bit more about 'All They Know' and everything else they've been up to.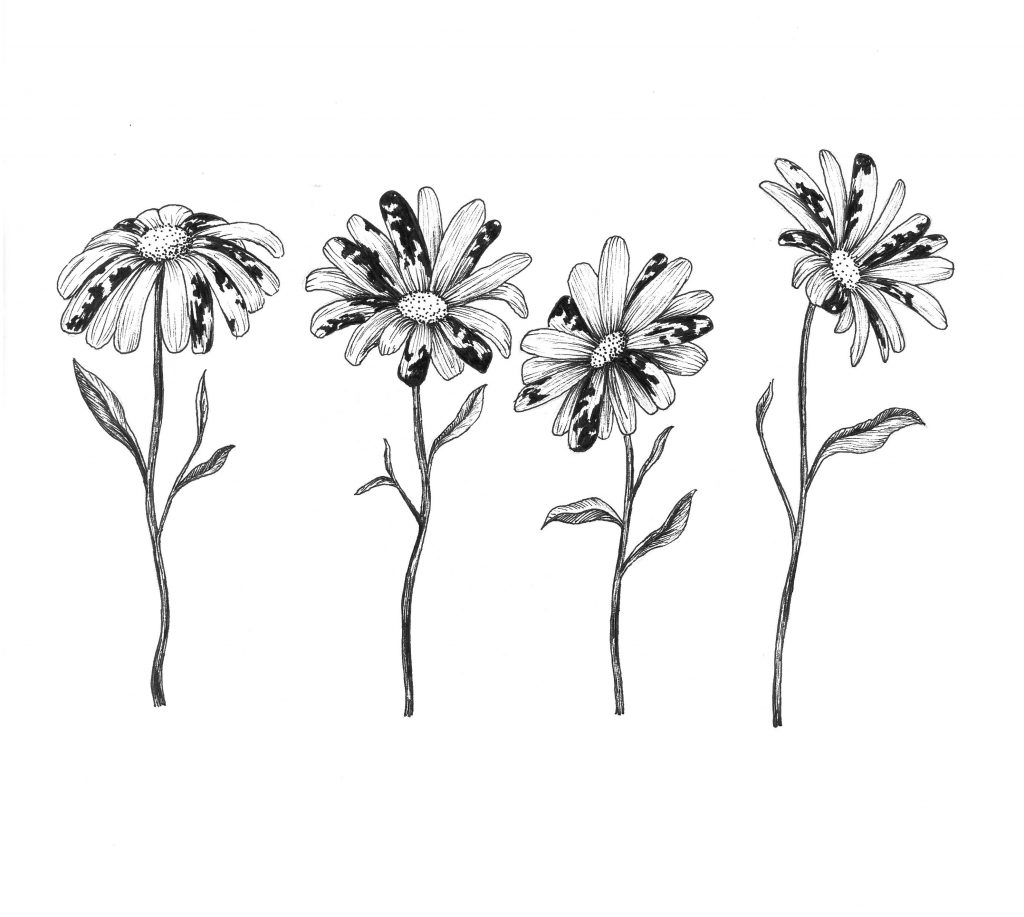 TJ: For those yet to be acquainted, what's the story behind The Stained Daisies?

TSD: The Stained Daisies are four friends, all originally from New South Wales, who moved to Melbourne two years ago to pursue their passion of music. We all live together in Kew, and we all sing, write, boogie and love together. We are also lucky enough to be involved with the music collective/label Side Stare Music based here in Melbourne. They're nice people, and so are you.

Today you're back with 'All They Want' - tell us a bit about the track.

This track is written by our bass player Davo, and to be honest no-one really knows what it is that he wants. Pretty cool track though. Bit of a riff, bit of a skanky drop, bit of nice harmonies at the end. Bit of this, bit of that. Can ya dig?

You've had a pretty massive 2018, but I've heard you're planning to follow it up this year starting with three new singles, any idea what you're heading towards?

So we've already dropped one single, 'Try To Relax' which you can listen to on Spotify. We also followed that release with a massive tour that saw us get to Byron Bay, Sydney, Bobin, and Adelaide just to name a few. Was a pretty special run for us and we were lucky to get best mates and band buddies Gardens on board for a lot of the shows. Now, 'All They Want' is our second single that we are releasing and launching tonight in the Tote bandroom. Our third, 'Open Mind' will be released later in February.

You're launching the new single at the Tote tonight - what we can expect from the show?

We are pretty excited for tonight's show. We've launched a single once before in the Tote bandroom but it was on a Thursday night so were chuffed to be able to nab a Friday night slot. We are also trying out three or four new songs tonight, and playing around with the set a bit so that should also be exciting for us and you.

We also couldn't be more excited about the line-up we have put together for the evening. KODA, who is opening up the night, is a soul angel with a massive voice and groove to spare. Dr Sure (aka Douges) and his unusual practice are a sight to be hold. If you want a bit of busy bigness and some naughty punk then don't miss the Doctor. We also have TOMGIRL, who are some of the nicest girls we've met in Melbourne and they are mega talented to boot. We've caught them a few times, but perhaps the best time was recently at Kennedys Creek Music Festival. They were ace. So yeah, it's a stacked line-up so if you're reading this right now, you should come down as early as possible to catch everyone.

Also, its meant to be quite warm tonight but that's cool because it's summer and summer is the hottest of all seasons.
Have a listen to 'All They Want' above, and catch The Stained Daisies launching the new single tonight at the Tote.