Speed Dating
Speed Dating:
Hell Beach Label Party Pt. 2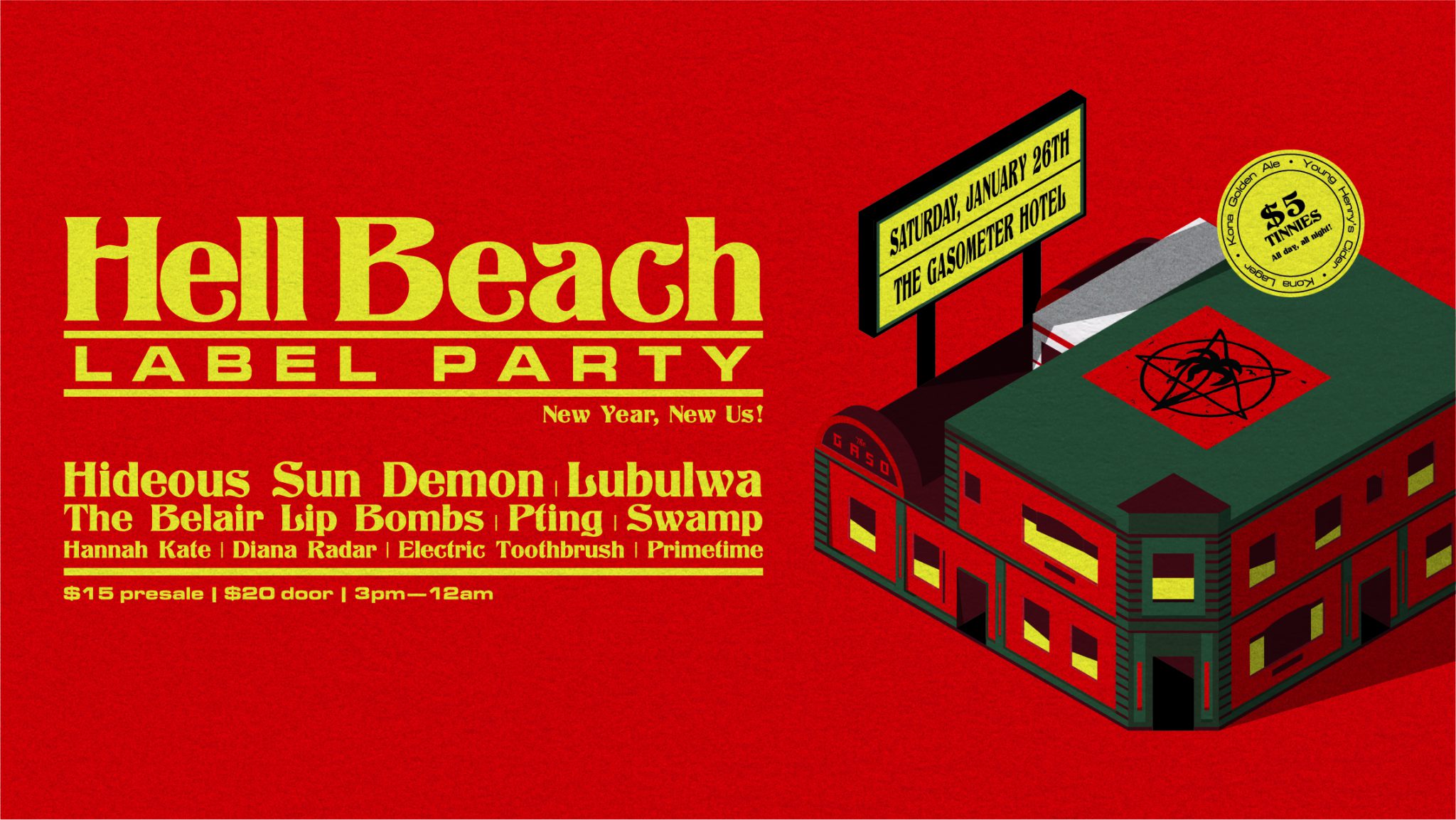 Before Hell Beach's huge label party this Saturday, we got in touch with the crew involved and lined ourselves up a bunch of speed dates with some of Melbourne's most eligible musical acts. In Part 2, we got flirting with Hell Beach mastermind
Luke Thomas
, dream-rock geniuses
Lubulwa
, hot, young garage punks
Clamm
and surf-pop hitmakers
Swamp
.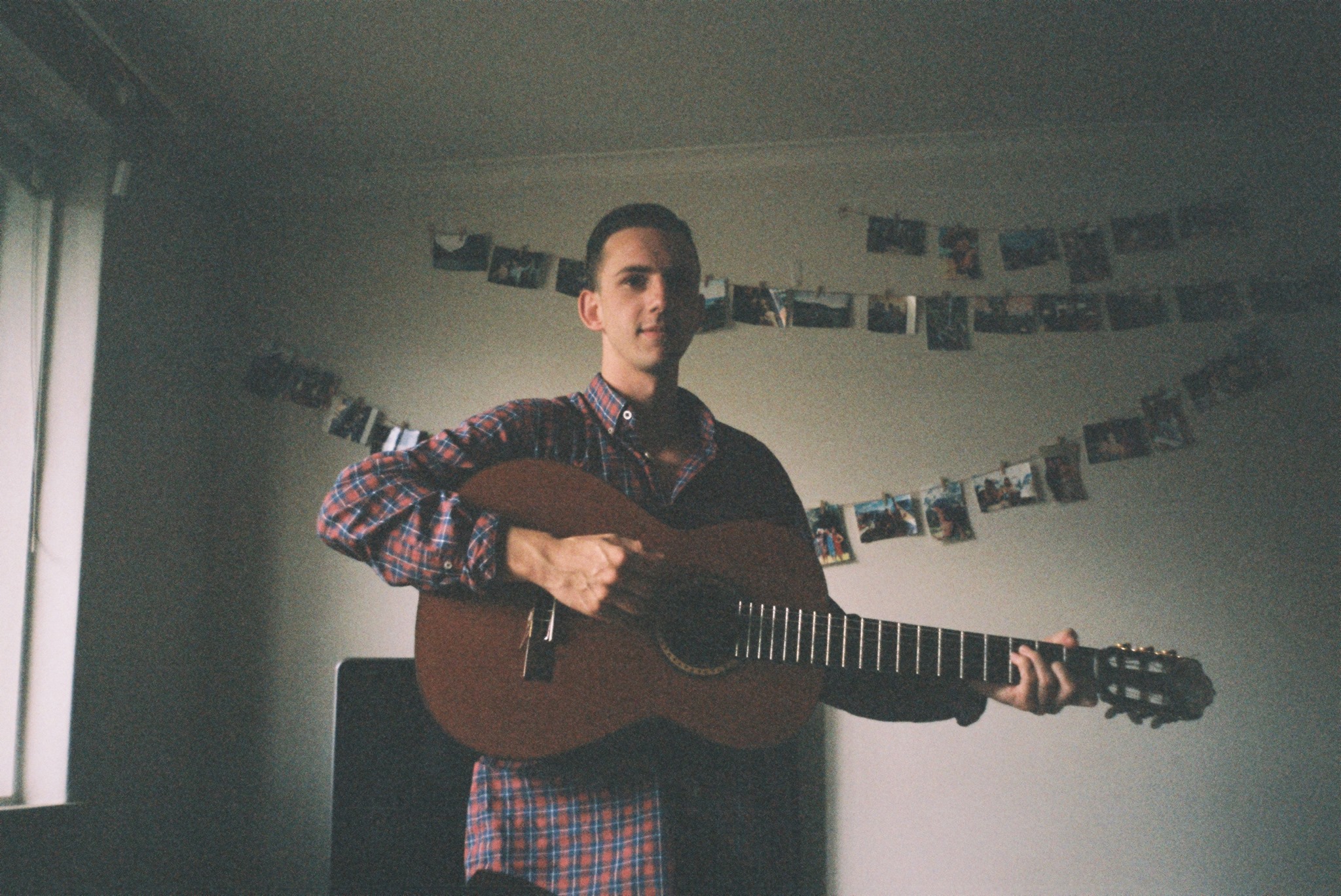 Luke from Hell Beach


Where do we know you from?
Hmm maybe as the person putting this show together?

Why do kids get lice way more than adults?
I put my head near as many people as I went to school with and I haven't had lice in years. Head lice infestations are a tricky one, so I googled it and this answer seems legit..."Children generally don't care about their hair as much as adults do." Thanks Google. On a side note I do remember the amazing lavender lice killing shampoo and that little comb that my mum would end up painfully yanking through my hair. Good times, great question.

Tell us something you're proud of that you probably shouldn't be proud of.
I'm pretty proud I finished this interview tbh, even though at some point or another I googled responses to all these questions just for fun...

What's your perfect Sunday?
For this specific Sunday coming, I think slowly recovering from this Hell Beach show, maybe grab a juice... eventually making my way to see Hideous Sun Demon again sounds pretty good to me as well.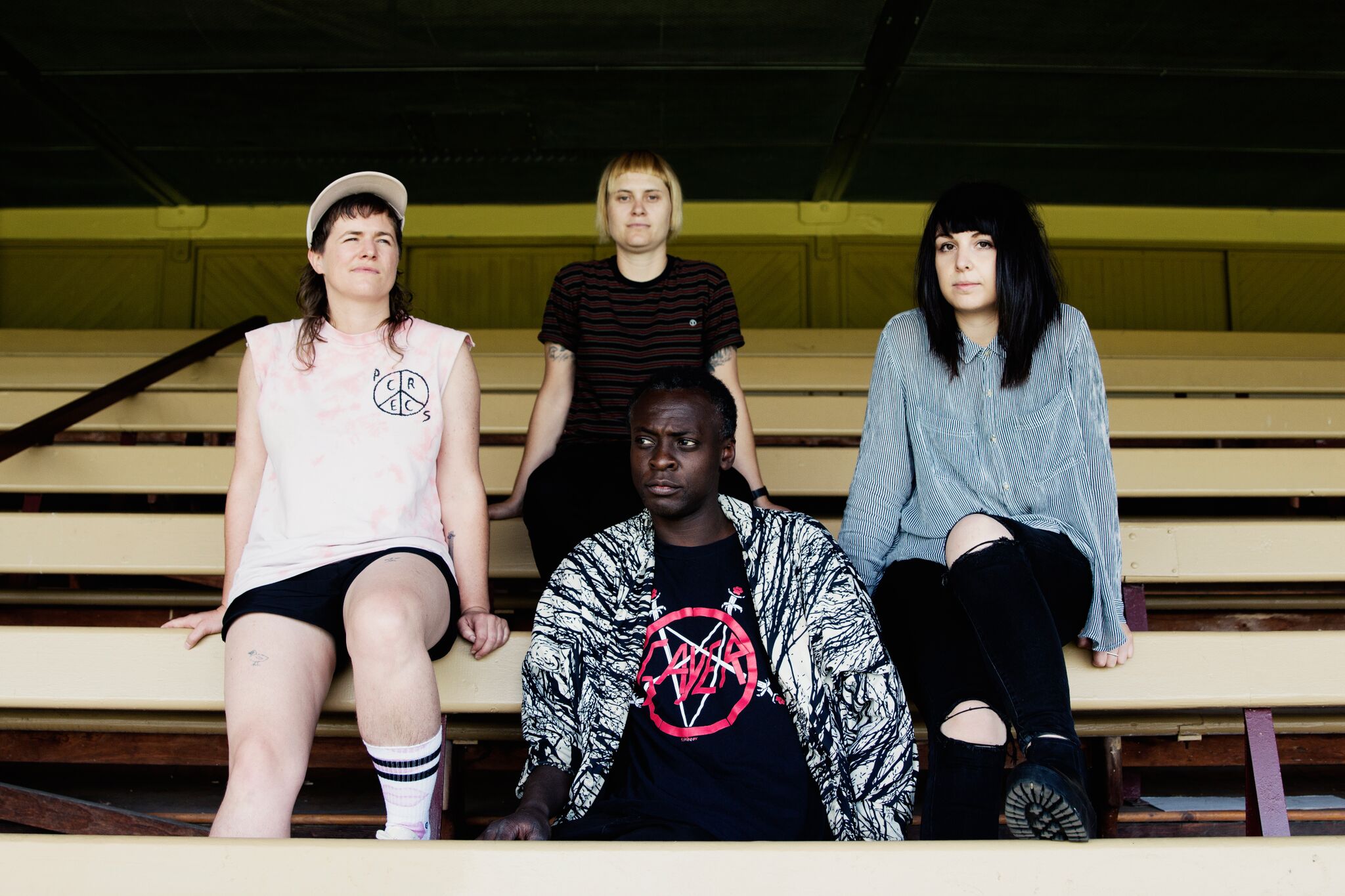 Lubulwa


Where do we know you from?
The overcrowded table at the black cat.

Got any life advice?
Make sure that you have fresh sheets on a Sunday night. Starts the week off right.

What's something you said you didn't do but you totally did?
I might have said that I don't like ramen... (but it's actually pretty nice - I would just prefer to eat something else ...)

What's your perfect Sunday?
Perfect Sunday would be watching something banal but interesting on an online streaming service in the morning, park times or gig in the afternoon (or eschewing that catch up with mates at the local) and then following my life advice.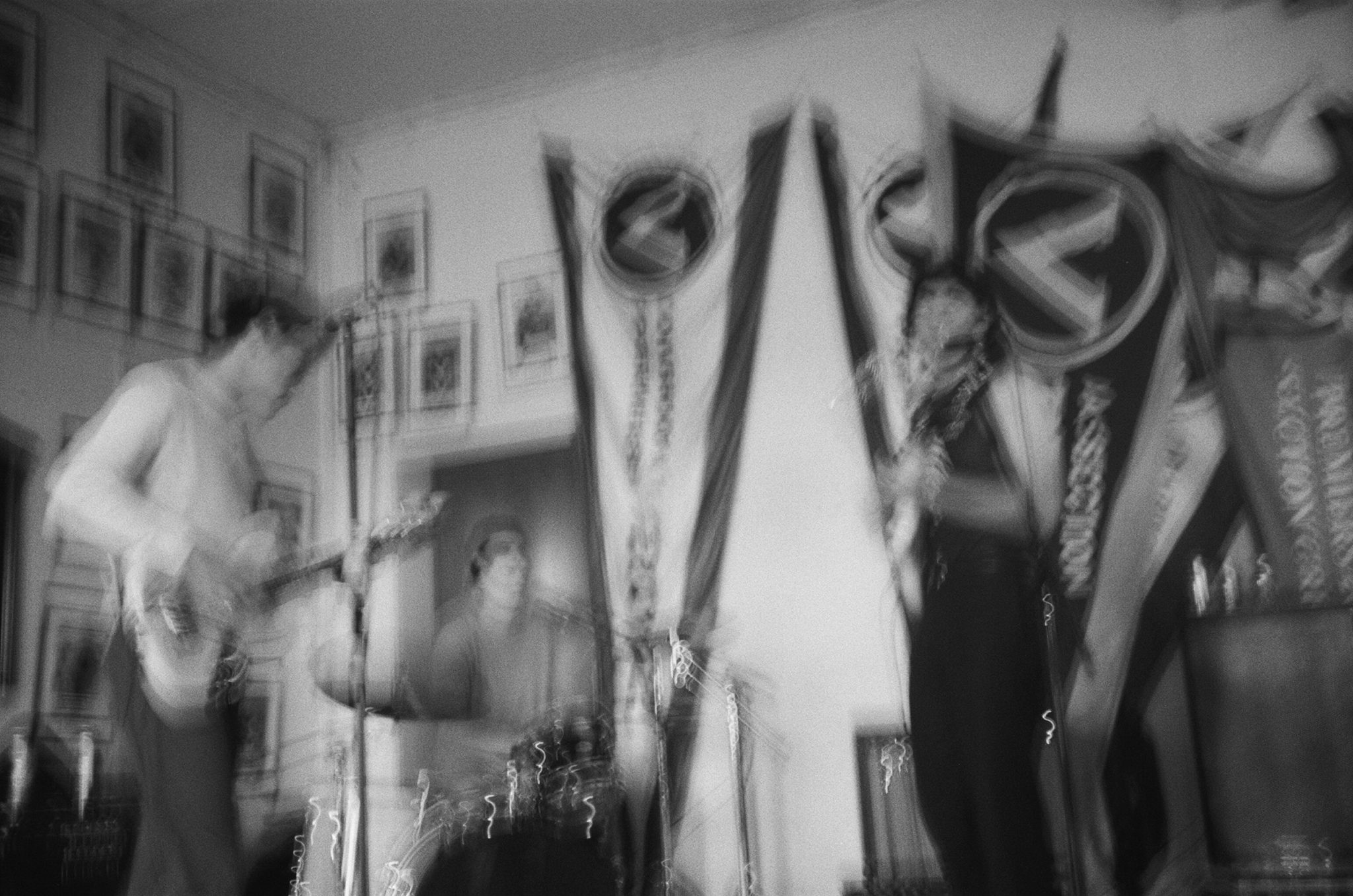 Clamm


Where do we know you from?
You probably don't know us from anywhere if we are all being honest.

Do you dance to the music or the lyrics?
The music, unless the song is 'Beautiful Blue Sky' by Ought in which we dance and weep under the moon.

Best restaurant in Melbourne and best meal on the menu?
Om Vegetarian does a $7.50 all you can eat Thali curry and if you go to the one on Collins street they will just keep chopping you Naan. Just when you think you're full they bring out more Naan and the show goes on all for $7.50. Pho Bang Bang on High St does an amazing curry Laksa.

What's your perfect Sunday?
Our perfect Sunday will be on the 27th of January, where we will go and get an all you can eat Thali curry from Om Vegetarian on Collins street before heading to the Old Bar to play with Hideous Sun Demon on their final Sunday residency.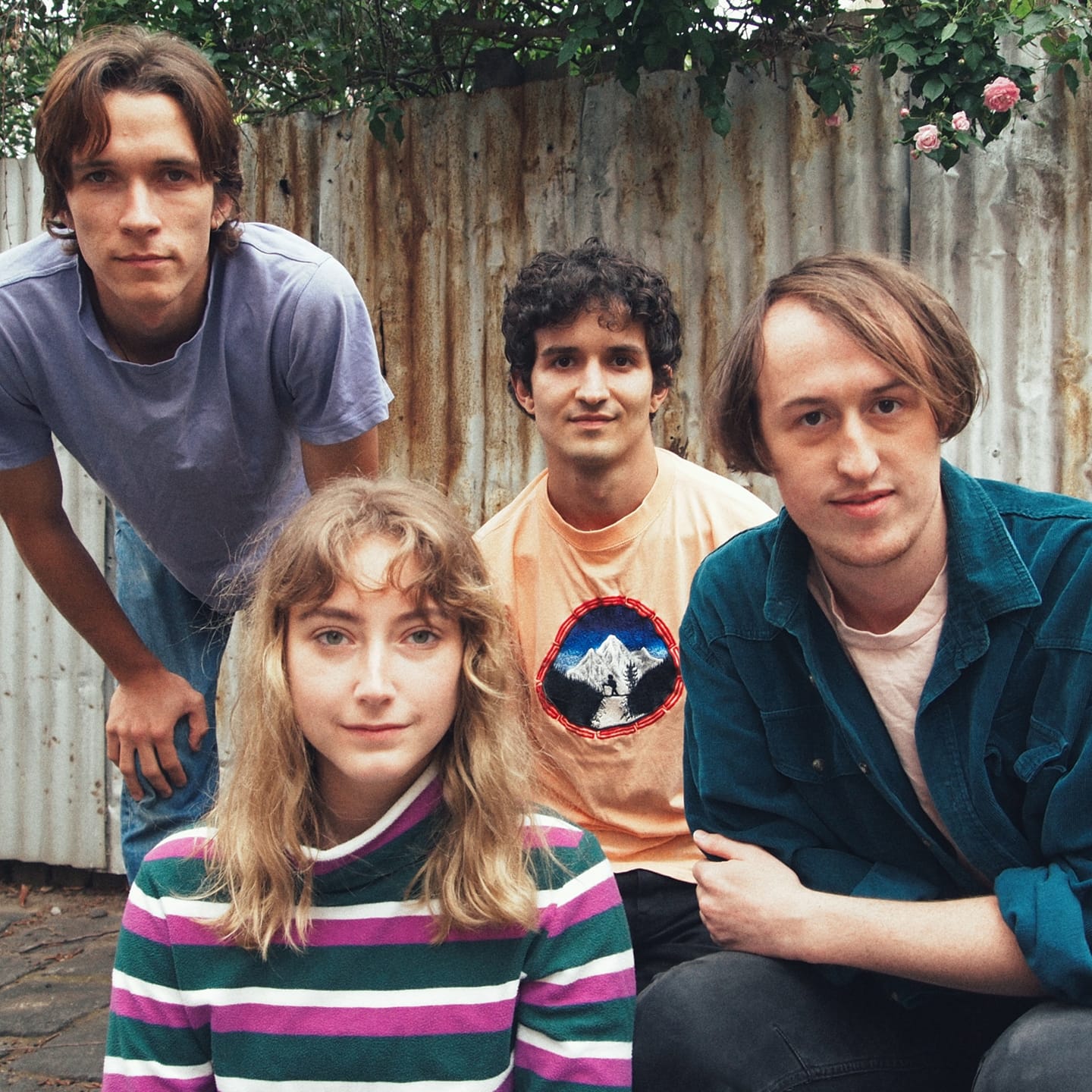 Swamp


Where do we know you from?
Hey we're swamp, we've been gigging and recording music in Melbourne for about 3 years now. We've been playing a fair bit lately off the back of our new single 'Tonight'!

What would you do if you won that $100 million lottery the other week?
We would invest it and turn that money into more money because we are very sensible down here at swamp HQ. Nah we'd probably blow it on the best video clip ever.

Describe Clive Palmer to an alien.
Dude who cares about Clive Palmer tell me about your alien civilization! Is it good? how'd you get here? Does god exist? Are you here to pick up Elon Musk?

What's your perfect Sunday?
Sleep in, big breakfast, Sunday paper, no post on Sundays, not one ruddy letter!



Hell Beach Label Party takes place this Saturday at the Gasometer Hotel, from 3:30pm until 12am. Tickets are available
online
or from the door at the event.
Due to the complexities of January 26, Hell Beach will also be donating 50% of the profit from the show to
Djirri Djirri Dance Group
's crowdfunding campaign to create an Indigenous only traditional dance and song event.