Music / Premieres
Video Premiere:
The Fillmore Brothers - It's A Hopeless Situation And We're All Going To Die
Following the recent announcement that they've been signed to Brown Truck Records, we're very excited to be premiering 'It's A Hopeless Situation And We're All Going To Die' from The Fillmore Brothers, and can guarantee you'll be humming it for the rest of the week.
Recently signed to Fraser A. Gorman's Brown Truck Records, the instantly likeable poppy rockers The Fillmore Brothers have just dropped their new single and accompanying music video for 'It's A Hopeless Situation And We're All Going To Die'. The film clip opens at one half of the Fillmore Brothers' funeral on a deserted beach. His brother gives an eccentric eulogy to the deceased, a 'man, myth, mogul, mogul-man' which seamlessly leads into their latest release; a morbidly poppy meditation on meaninglessness. Sprinkled with references to pop culture, consumerism, isolation and mundanity, 'It's A Hopeless Situation…' could feel as isolating as playing full back against a struggling opposition. However, somehow these two razzed units from the Victorian coast have found a way to create warmth and intimacy amongst the bleak, offering something that actually makes you feel pretty good. Equipped with some seriously A grade songwriting and the kind of casually heart-wrenching tone they are becoming known for, The Fillmore Brothers leave you uplifted and dead on the inside all at once with this new track.

With a guitar hook that won't leave my ears alone, a vocal drawl that dips into melody effortlessly like Courtney Barnett or Paul Kelly, lyrics that flirt simultaneously with the existential and sincere, and a chorus that dares you to dance wildly in your room to the tune of collective despair, The Fillmore Brothers have captured something that is at once relatable. While nodding to the helplessness innately tied to the human experience, this song is also injected with obscurely relatable moments like coughing on an unfamiliar cigarette and trawling through a Reddit chain, offering warmth amongst the shame of living vacantly. All the while suggesting that breathing in and out won't stop us from feeling dead.

We got in touch with The Fillmore Brothers to talk us through the new release.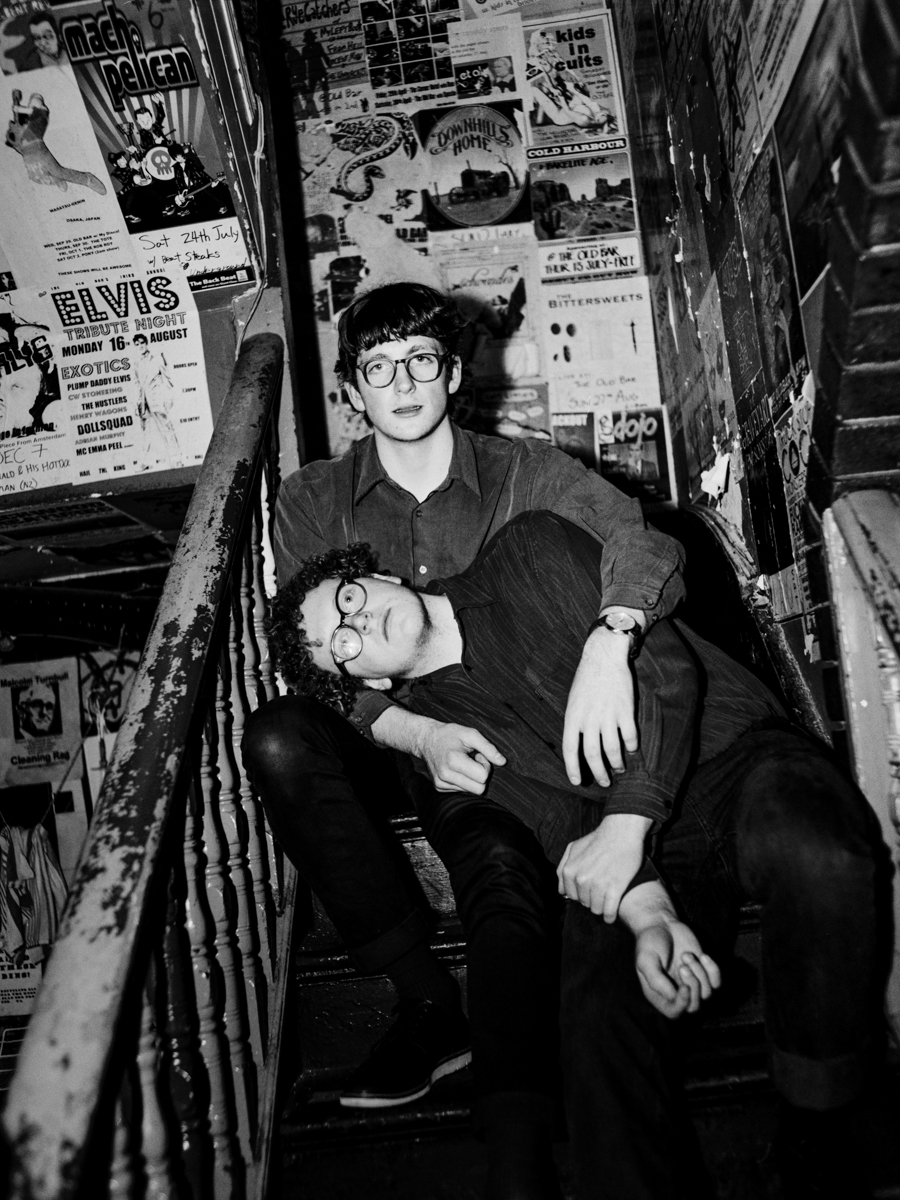 TJ: For those who haven't come across you before, who are The Fillmore Brothers?

TFB: TFB are Jack and Seamus Fillmore, two country boys finding our way in the big smoke, we are known for choosing extremely creative band names. Jack was born 27/09/1995 in the early hours of the morning, Seamus followed later on 05/05/1998, I guess this was the official beginning of The Fillmore Brothers. I think we became a band when we realised we didn't need to fight all the time and could direct our youthful energy into guitar amps and drumkits. Now we spend our time playing pop music that isn't popular and writing sarcastic love songs. We've recently cloned ourselves and formed a lovely live band, unfortunately our clones are better looking than us.

Tell us a bit about the amazing new single. Who's behind the bloody hilarious film clip?

We enlisted a very talented bloke named Jackson Hayat for the clip, he used to ride on our school bus, I remember he was so small that his school bag looked twice his size. Now he's a multi-media mammoth and we were stoked to keep it local and do the clip with him in Apollo Bay. I think we just thought it would be funny to have Jack singing the song as a priest, then the funeral idea was floated and we pulled some of Apollo Bay's finest in as extras.

We wrote this tune a little while ago and thought we were onto something hot so we recorded it with our lovely mate Snowy and it came out better than we ever hoped. The theme is a bit morbid I guess, but it's just so damn boppy so who cares?

'It's A Hopeless Situation And We're All Going To Die' is your first release through Brown Truck Records too. How has building that relationship been?

We were stranded on the side of the highway before Brown Truck rolled through and asked if we needed a ride. Having grown up on the same stretch of coast, we've been fans of Fraser A Gorman and his smooth songs for years. Fraser and Moorea happened to be putting together a label as we happened to be recording tunes, so emails were sent, words exchanged, pho eaten, beer drunk, and the rest, is rock n roll history.

When can we next see The Fillmore Brothers live? What else has 2019 got in store? Can we expect a larger release coming soon?

Migrate your sweet bodies down to the Yarra Hotel in Abbotsford on the 22nd of Feb for the single launch. Very special guests TBA. As for the rest of the year, we've definitely got a few good things coming your way, peel your eyes then keep them that way, patience is a virtue.


Check out the new clip for 'It's A Hopeless Situation And We're All Going To Die' above, and direct your peeled eyes towards The Fillmore Brothers' Facebook page to keep up with what is coming next.