Music / Premieres
Premiere:
Cool Explosions - Glass Jars
Cool Explosions have once again lived up to their name with 'Glass Jars', a suave, catchy-as-hell banger with a hook that'll take a world of self-control to keep yourself from whistling it all weekend.


Built upon the slick production of the band's keyboardist Matty Vehl, the infectious, soulful melodies of Elle Young and a very considered injection of disco vibes for good measure, 'Glass Jars' has absolutely built upon the hype of previous single 'Runaway' and got us all kinds of interested in the trio's rapidly approaching debut self-titled mini-album.
Taking no time at all to build into the sort of groove that'd work just as well at prime-time on a Saturday night as it would in the executing-the-plan part of a spy movie, Elle's vocal quickly transitions from mesmerising loop into an intimate, breathy verse, before delivering perhaps the biggest chorus we've heard form the band so far - all in a little over sixty seconds. By the four and a half minute mark, we found ourselves very quickly starting that first minute again.
With
Cool Explosions
out March 14th and its launch two weeks later with a
ripper lineup
at the Toff in Town, we got in touch with Elle and Matty from Cool Explosions to see if we could get an inside scoop as we wait in anticipation for what we expect to be a pretty bloody good release.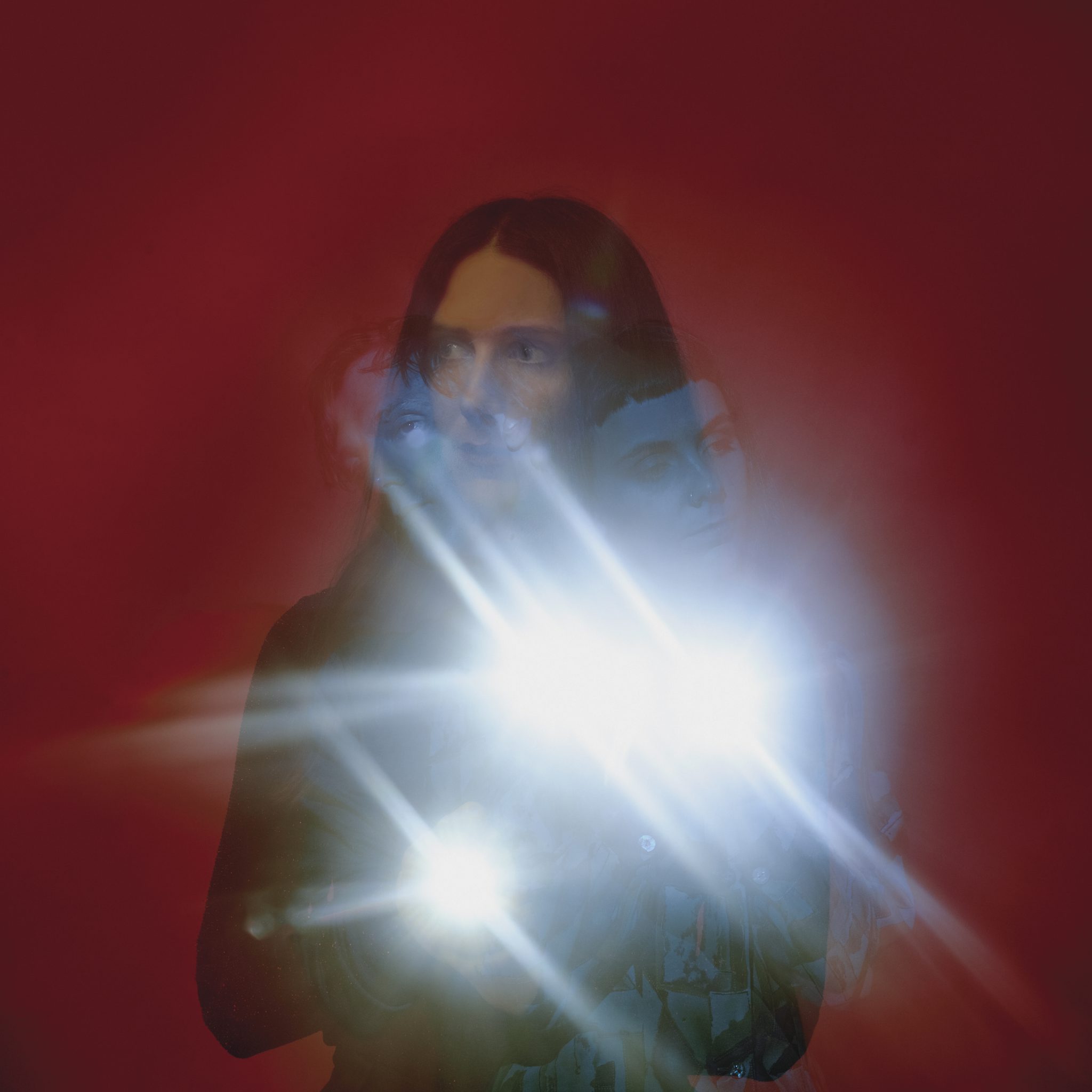 TJ: For those who haven't come across Cool Explosions before, how would you describe what you do?

We write songs, play them. We go to gigs… we play gigs. Cool Explosions is a way for us to respond to the myriad multiverse of sensation and possibility in a way that feels exciting and whack and holy. Words are important. Feelings are important. It's a way to kneel amidst the speed of life and thrill to the realness of it, of the stupefying, bewildering beauty and exasperation of human interactions and relationships. There's definitely definitely definitely no logic to human behaviour.

The new single is super impressive! Tell us a little bit about how it came about.

Matty: Hey thanks very much! Glass Jars came about in a way that has been more or less consistent with our creative processes to date. I came up with a beat on the MPC that felt like it had something. A nice restless, busy ride pattern. We had some words, and Elle and I sat around the piano teasing out melody and chords. When we felt like the song had its spine, we went back into the studio to work the track up. From there, we took the track to Nick Herrera, with a string bag of other songs to put on our record. Nick engineered a number of drum sessions in some frowzy hot weather with our drummer Alex, and then mixed the record a few months later.

You're debut 'mini-album' is very close to release too. What can you let slip about that one?

We can more than let slip! The thing is DONE! It's been a long time coming and we couldn't be happier! The mini album is out officially on the 14th of March, and we've got a very limited run of 12" records as well. 12" vinyl, 45rpm. Disco. Ooh we can also confide that there's special bonus material available on the vinyl edition of the record. We're really feeling super proud about this record. The songs all feel strong, and the tone feels cohesive. There's a number of other songs that have been in our set that were vying for inclusion, but this is precisely the statement that we want to impart.

What have you got planned for the launch on the 30th of March at the Toff?

There'll be some new material in the set, as well as all the tracks from the record obviously. We're entirely amped to have our dear friends Niine and Louise Terra also playing sets on the night. These ladies are dyn-a-mite, and this town is a good place to music oh my! The Toff has a truly magnificent projector and lighting grid, and we've been working up a hard synced lighting design for our show. Our lighting designer/programmer is a freaking wizard. He has a background in cinema and theatre perhaps more than the club I guess - his work is totally sublime. There'll be a public screening of the Glass Jars music video which will be dropping soon too. We're especially excited because it will be the first show where the vinyl edition of the record will be available! In fact there's a special nice price for a 12" / ticket pre-order bundle available via our website.

What else has 2019 got in store for Cool Explosions?

There's oodles of new songs and ideas that we can't wait to develop in the studio. There's a very exciting art collaboration called Arrhythmia with the female and non-binary drum collective Hey Drums on the near horizon. Looking forward to some remix collabs, dj sets, some travel. A few new recipes we're keen to try out.

Get 'Glass Jars' in your ears above, keep an eye out on the Cool Explosions Facebook page for mini-album Cool Explosions and catch the band launching it on the 30th of March at the Toff in Town.