Music / Premieres
Premiere:
primetime. - Our Own
New punks on the block primetime. have launched themselves into the world like a bull at a gate with debut track 'Our Own' – a supercharged injection of wordy garage punk that'll make you want to break stuff and quit your job.


Somewhat of a local supergroup, primetime. features members from some of Melbourne's most exciting emerging garage rock acts including RAT!hammock, Fan Girl, Porpoise Spit and Sophisticated Dingo. However, much like a good meal or McDonald's frozen drink promotion, the combination each of these flavours results in a whole new beast entirely.

Getting down to business very quickly with an in-your-face, fuzzed-out guitar riff, primetime. immediately live up to their brief of "Chargey, punctual (on time) punk rock for the person with way too much music to listen to". By the 25 second mark, vocalist Lewis Matte has begun spitting words at you that take a good hard look at "trials and tribulations of our workaholic and consumerist ways" and will have you sitting down and reconsidering where you're going with your life. As the rollicking drums, hypnotising guitarmonies and a huge chorus run over the top of you, 'Our Own' builds, spirals out of control and burns out in a little under three minutes.

'Our Own' is a punchy, mesmerising burst of punk rock and a super impressive debut product from primetime. with a tidy little-less-that-three minute runtime that will be giving your Spotify repeat option all sorts of alluring looks. With their debut EP crimetime. only a few weeks away from it's launch at the Old Bar, we'll be waiting with bated breath for our next talking to.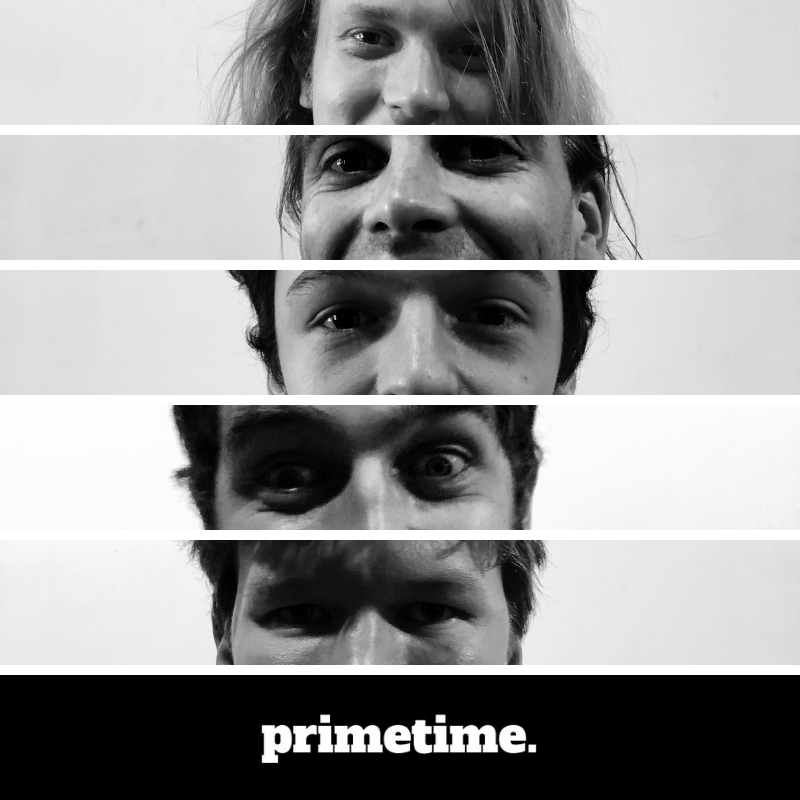 Get 'Our Own' into your ears above and catch the primetime. launching debut EP crimetime.on the 4th of April at the Old Bar.