Music / Features
Track by Track:
Barefoot Bowls Club - Barefoot Bowling
Today we have the pleasure of giving the debut EP from local garage-pop trio Barefoot Bowls Club its first spin - Barefoot Bowling is a burst of rough-around-the-edges indie rock, that immediately sucks us in with its sunny vibes, endearing lyrics and playful charm.
It's been a big twelve months for Barefoot Bowls Club. Having only released their debut single 'Passing Out (on the Pakenham Line)' in February last year, they've quickly gathered a loyal following and it's been hard to go a week or so since without spotting their name on an impressive lineup around town. And now with their debut EP Barefoot Bowling, which drops officially this Friday, they've made it crystal clear what all the fuss is about.

Barefoot Bowling opens with 'Loxalate', a perfect introduction into the world of Barefoot Bowls Club, which comes packed with their signature jangly guitars and cruisy grooves, as guitarist/vocalist Astrid Watt serves up some effortlessly crafty hooks with her earnest vocals. 'Fenghis Spahn' follows suit with its laidback vibes and steady beat, before 'No Shirt (No Deal)' blasts open with some frenzied guitars and cheeky lyrics, and we hear Barefoot Bowls Club having their most fun yet. Next up is '50SPF', which bounces along with a spirited groove before the band shift into an almost anthemic bridge, just to flip back again and ride the song out with one more joyous chorus, full with wailing harmonica and tasteful oohs. Finally, Barefoot Bowling wraps up with EP highlight '6 Marcus Road', a blast of emotive garage rock that sees the band turning up the heat slightly with a propulsive rhythm section and some dirtier guitars, but still manages to sound completely endearing with its wholesome group vocals and overflowing nostalgia.

It's a really exciting release from a band who are definitely one to watch, so ahead of this Friday's launch, we got in touch with Astrid to delve into the stories behind each of the EP's tracks.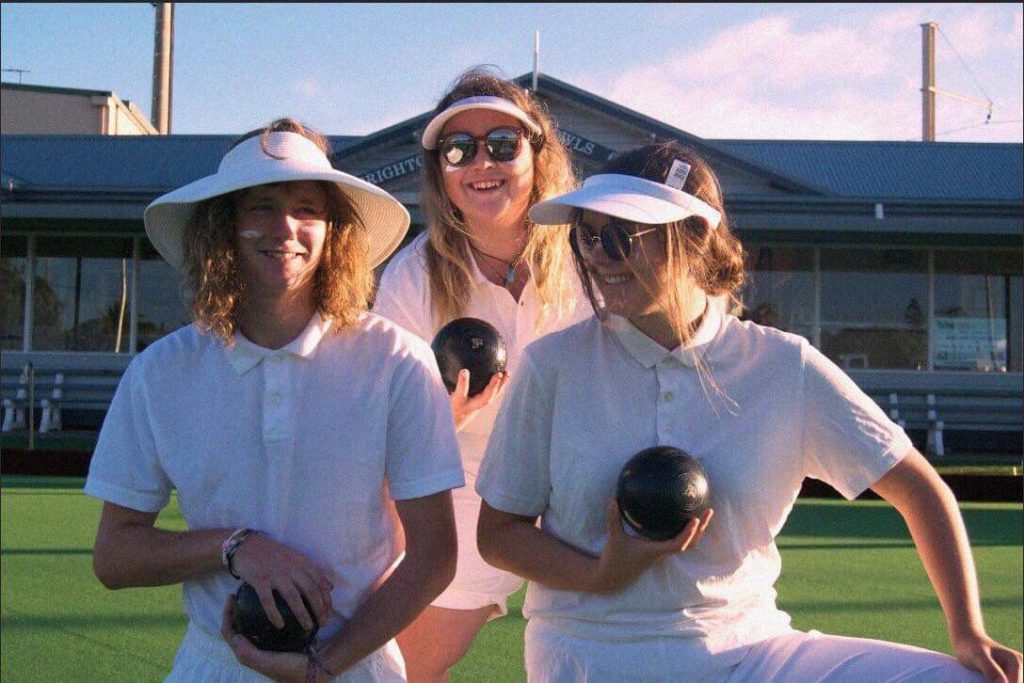 Loxalate

'Loxalate' is one of the first songs we ever wrote, it's the first song we play at every show, so naturally it's the first to kick off the EP. It's a love song, dedicated to anti-depressants. It's about being anxious and scared of the future. Taking loxalate really changed things for me, it helped me become the person I am today. If there's one thing to take from 'Loxalate', it's that mental health meds are nothing to be ashamed of. Sometimes you've gotta do what you've gotta do to get better. Musically, I really love the intro - Grace came up with the idea to build up the guitar, drums and bass to open the EP and set the tone for the rest of the record.

Fengis Spahn

This song is still unnamed. Clancy thought it sounded a bit like 'Genghis Kahn' by Miike Snow. It does not. 'Fengis Spahn' is about being indecisive, much like the song's title itself. It's probably our favourite to play live because of the little dance we do. Grace and I naturally move our bodies in the same way when we play. We'd look at footage of us swaying back and fourth, synchronised. We've always mimicked each other from the way we dance, to the way we sing (and the speed of which we eat hot chips as a band). In a nutshell, 'Fengis Spahn' is about being broke and emotionally drained.

50SPF

In early December, I rode my bike from Caulfield to St Kilda beach. It was HOT and windy and by the time I arrived I was so burnt and dehydrated that I abandoned my tiny bike and caught the tram home. '50SPF' is about that drowsy, feverish feeling you get after spending a day in the sun. It's also a valuable reminder to slip, slop slap. '50SPF' was initially a painfully slow ballad, till I took it to Clancy and Grace. They have an amazing ability to turn every basic song written on my tiny, out of tune nylon string guitar, into an upbeat banger. The cherry on top came when Kate (Sk8ter Kate) learnt the harmonica to stun the audience with her beautiful solo.

No Shirt (No Deal)

This song is about Tinder. It's a topic so prevalent in modern dating it would be a crime not to write a song about it. We'd trawl through Tinder for hours finding funny, cliche profiles to feature in the lyrics. Although the song is a comical take on internet dating, many of our friends (and parents) have been very successful in the online dating sphere. So take 'No Shirt (No Deal)' as a casual guide in swiping right.

6 Marcus Road

'6 Marcus Road' is a pretty special one for us. It's made up of fragmented memories from our childhood. A nostalgic collective memory about growing up in the suburbs of Melbourne. It began with a note I found in Clancy's jacket pocket with a list of phone numbers. He didn't have a mobile at the time. As siblings, the two of us walked through Fitzroy all the way to Chinatown looking for a payphone. I started writing the lyrics that night.

We had an unusual but magical upbringing surrounded by music and friends. 6 Marcus Road will always be our home, to our unconventional family, to our mates who'd come over just to dance in the backyard, and to the music which was written inside it (sorry neighbours). One day the house will be sold. My bedroom will become another little girl's bedroom. The grass will be someone else cricket pitch and the hills hoist will hang up washing that doesn't smell like Earth's Choice laundry liquid. Maybe they'll knock it down to build studio apartments without any backyard at all. With this knowledge comes a sense of dread - that we will never be able to return, to see and to remember the structure itself once it's gone. I hope '6 Marcus Road' can cement the house, and the memories from it into history.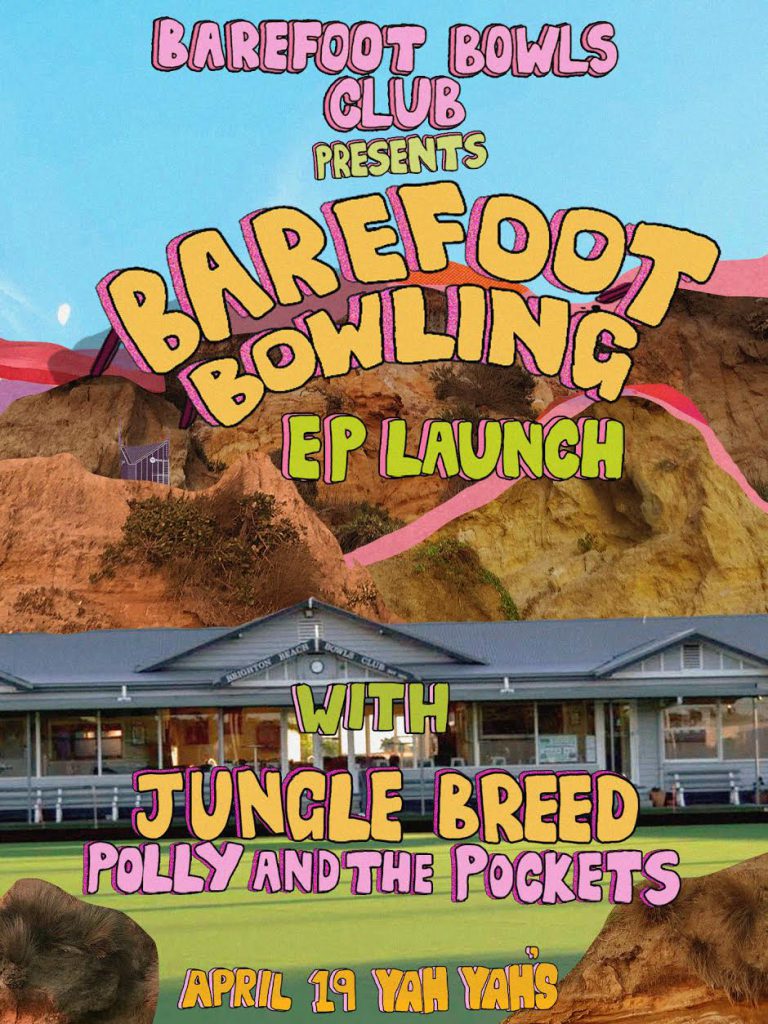 Have a listen to Barefoot Bowling above, and catch Barefoot Bowls Club this Friday, April 19th, as they launch the new EP at Yah Yah's.