Music / Premieres
Premiere:
Purr Usual - Purr Usual
Today we've got the pleasure of sharing an exclusive listen to the debut EP from Melbourne via Ballarat indie-rock group Purr Usual - out officially tomorrow, Purr Usual is a collection of introspective psych infused soft-rock that, despite its mild temperament, brims with personality and spark.
It's not often that you'll see a band step out on their debut release with a fully realised sound and the self-assurance to match. However, on their self-titled EP, Purr Usual hit the sweet spot between languid pop and swirling psychedelia on the first go - masterfully managing to sound hushed without becoming sleepy, and striking without feeling overstated.

'Pick Your Poison' sets the tone for the EP with its woozy keys, driving rhythm section and Gabriel Strachan's unassuming vocals. As the track journeys on and the layers amount, Purr Usual manage to toe the line between feeling coolly restrained and deceivingly restless, the result somehow making everything all the more enticing. Debut single 'Parking Meter Maid' follows suit with its punchy backbeat and bouncing groove, as Gabe weaves the EP's strongest hooks through a sea of wobbly guitars and bubbling synths.

The mood shifts as we move into 'Where You Lay', a striking moment that delves into the effects of grief with a brooding melody that intones as hazy synth chords bloom open and hushed guitars meander. 'Don't Waste Your Mind' continues with a down-tempo shuffle, but opens into dazed psychedelia, immersing us with its interweaving guitars and hypnotic chord progression, before Purr Usual wraps up with 'My Stride', another highlight that finds the band at their boldest yet. Driven by a buoyant groove and full with phased synths and bright guitars, the more ambitious instrumentation allows Purr Usual to send us off with a heady reminder that their mesmerising sounds are as suitable in a bustling bandroom as they are on headphones.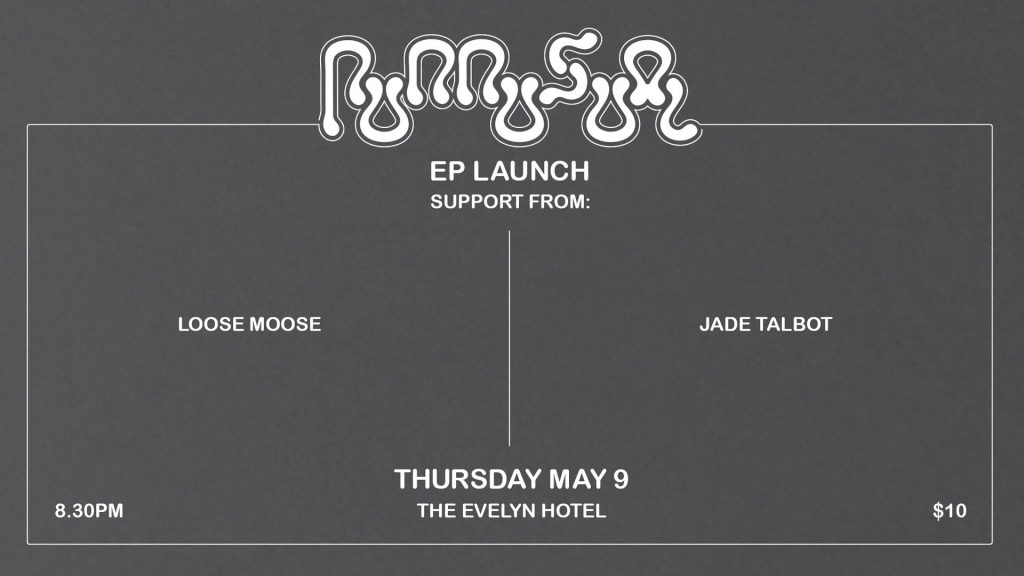 Treat yourself to an exclusive listen to Purr Usual above, and catch Purr Usual in the flesh as they launch the new EP next Thursday, May 9th, at the Evelyn Hotel with Loose Moose and Jade Talbot.