Music / Premieres
Premiere:
Earnest Jackson - Do What You Need To Do
Today we've got the pleasure of premiering the new single from local hip-hop newcomer Earnest Jackson - 'Do What You Need To Do' is a bold return for the young rapper/producer with his unique blend of poignant synth pop and forceful hip-hop.
Earnest Jackson is the pseudonym of Jackson Hurwood, who rolled onto the local hip-hop scene late last year with a series of headline shows, backed by an eight-piece band. After building a bit of a reputation, he dropped his debut single 'Daisy Girl', a buoyant r&b belter, and he's back at it again today with the genre-bending 'Do What You Need To Do.'

Blurring the line between atmospheric electro-pop and hard-hitting rap, 'Do What You Need To Do' opens gently with a minimal beat and undulating bass synths. Jackson's voice quickly takes the spot light and he weaves a stirring melody in his delicate voice, while ethereal sounds flitter in the gaps. Slowly the track expands into an expansive electronic soundscape, as immersive synths swell and the underlying beat gains muscle. Just as 'Do What You Need To Do' feels like it's peaking, Jackson flips a switch and the track barrels into a heavy rap section - the original beat is still there, however now it's anchored by a punchy beat while the synths behave erratically, and Jackson's voice, still as passionate as before, has a new fury about it as he spits each rhyme.

It's a bit of a wild ride, but not one that deters from the track. If anything, 'Do What You Need To Do' is a striking listen that perfectly showcase the versatility of an unique newcomer set to do some exciting things on the local scene.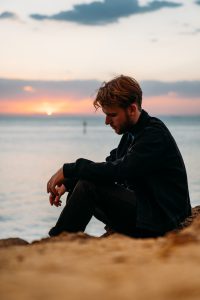 Have a listen to 'Do What You Need To Do' above, and catch Earnest Jackson on May 16th as he launches the new single at the Toff in Town.