Music / Premieres
Premiere:
House Deposit - Cruise Control
Following on from their debut single just the way we'd hoped, Melbourne via the Calder jangle-rock quartet House Deposit have just dropped 'Cruise Control' - another charming lo-fi earworm that will be quickly cruising it's way to the top of your weekend listening.
Coming in in just under three minutes, 'Cruise Control' is another serving of addictive jangly goodness from House Deposit, who are quickly making a name for themselves as some of the best at it in the area.
Kicking things off with an infectious nonchalantness, House Deposit quickly hit us with a wave of jangly guitars and steady, driving (but still in a wipe-off-five kind of way) drums. With unassuming verses from both Meaghan Weiley and Sam Lyons about "being in an automatic state and struggling to process consistent ideas and shifting relationships", they aim straight for your heart, before accelerating into a chorus that you'll be singing to yourself all weekend. As the round everything off with a bliss out, drive off into the sunset outro, it's pretty clear House Deposit have delivered again on the new-favourite-band sort of material they kicked off their discography with.
With the promise of a lot more music on its way - "We recorded a bunch of songs this year and are planning on releasing them all very soon - 'Cruise Control' is the first single from this release" - we'll be recommending* you keep a close eye on House Deposit over the next few months.
*The only cruise control we'll be recommending on this
rainy Friday arvo.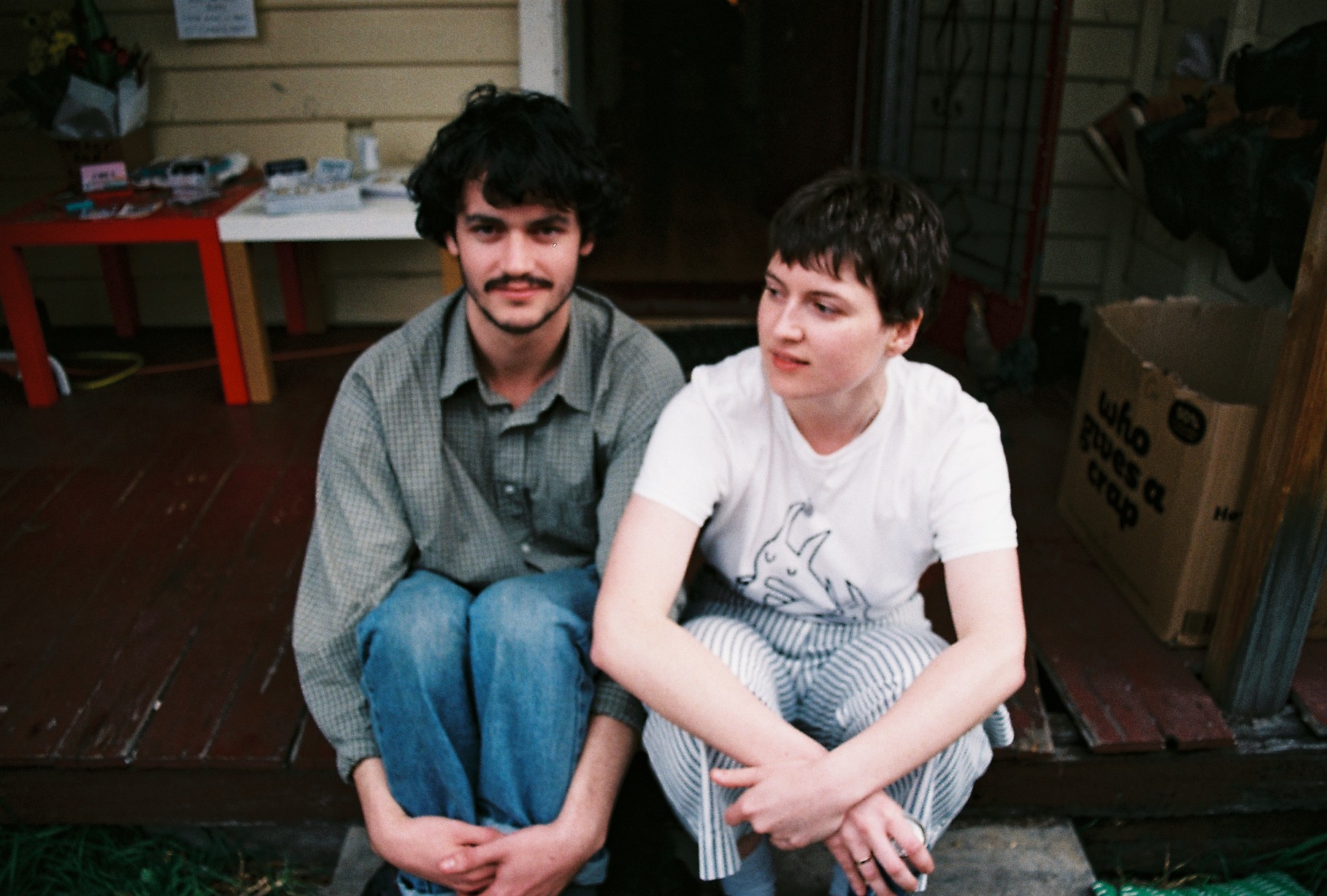 Have a listen to 'Cruise Control' above, and follow House Deposit on Facebook to keep an eye on when they'll be next appearing near you.