Music / Premieres
Premiere:
Dr Sure's Unusual Practice - Catch Up
Today we have the absolute pleasure of announcing the release of the forthcoming debut album from local post-punk weirdos Dr Sure's Unusual Practice -
The West
is due out on June 14th via
Marthouse Records
, and to tie us over until the album drops, they've shared another taste in the form of the masterfully erratic 'Catch Up'.
Since emerging fully-formed late last year, Dr Sure's Unusual Practice have spent the first half of 2019 growing from strength to strength, off the back of two manic singles and a string of captivating live shows. Now with their debut album around the corner, they're back again with 'Catch Up', a schizoid-punk sprawl that boldly introduces the band's more outspoken tendencies, suggesting exciting things are to come from The West.

Built around a signature glitchy groove, 'Catch Up' blasts open into a tangle of wiry guitars and driving bass, before Dr Sure himself, frontman and mastermind Dougal Shaw, steps in with his enigmatic vocals. As he yelps each lyric, it quickly becomes clear why the track has dropped this week - with the upcoming opportunity to vote the Liberal Party out of government at this weekend's federal election. Over the frenetic stomp, Dougal serves up a half condemnation/half mimicry of the current government, twisting their familiar rhetoric back onto themselves with lines like "cauca-sick gangs in the Parliament House, the people of Canberra are afraid to go out on the town" and "call themselves liberal, there ain't nothing liberal about it". It's a striking take, and as the track climaxes with his frantic cries of "catch up, old boy" over sprawling guitars at the bridge, the band add an extra level of urgency into an already dire situation. Describing the release, Dougal explains "The song isn't out officially until Friday, but we wanted to give it an advance stream for the election week - it seemed fitting to add it to the canon as a discussion point in the lead up to the federal election."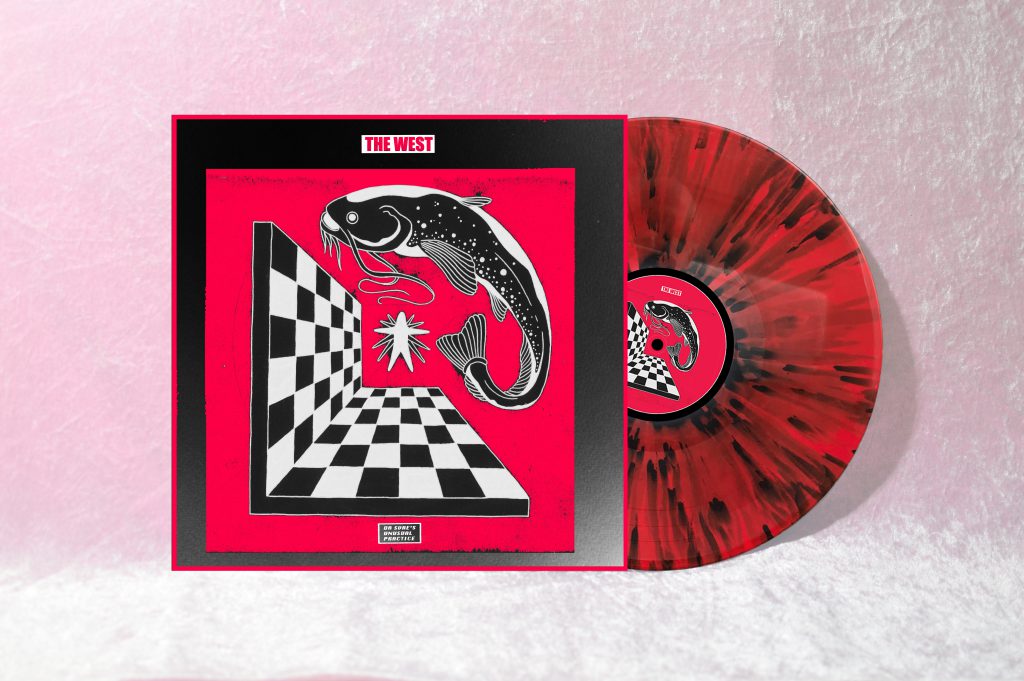 Have a listen to
Catch Up
and head to
drsuresunusualpractice.bandcamp.com
to pre-order the forthcoming album on splattered vinyl which you can check out above. In the meantime, follow Dr Sure's Unusual Practice on Facebook to prepare yourself for the release of
The West
and their upcoming Australian tour announcement.