Music / Features
Track by Track:
L.A. Mood - Breakfast At Sassy's
Having just launched their second EP of sunsoaked garage rock, L.A Mood's Dave Mudie has dropped by TJ to talk us through the new release, just in time to take advantage of those last few sunny days of autumn.
Following on smoothly from 2017's Crushing Highs and Amazing Lows, L.A. Mood's latest effort was conceived over the following two years, written in the gaps of Dave's touring lifestyle and assembled by an all-star cast of local legends. The result, Breakfast At Sassy's, is a collection of jangly, lo-fi pop built around Dave's charming, timeless songwriting and disguised beneath plenty of 60's swagger and 90's grit.

Starting things off with a big injection of vitamin D, opener and lead single 'High Fidelity' takes no time at all to lift my spirits right out of my unheated lounge-room with a wave of 60's guitars, rolling drums and some familiar harmonica playing. As the shimmering guitars of 'Stay Home' roll on by and the laid-back, reverb-drenched 'Morphine' builds with no urgency into a psychedelic sax jam, L.A. Mood fend off any hint of winter blues and keep those aforementioned spirits way up there for the entirety of the EP's tidy fourteen minute run time.

Only a few days after it was launched into the world at the Merri Creek Tavern in Abbotsford, Dave Mudie has given us the inside scoop and guided us through who and what made it all happen.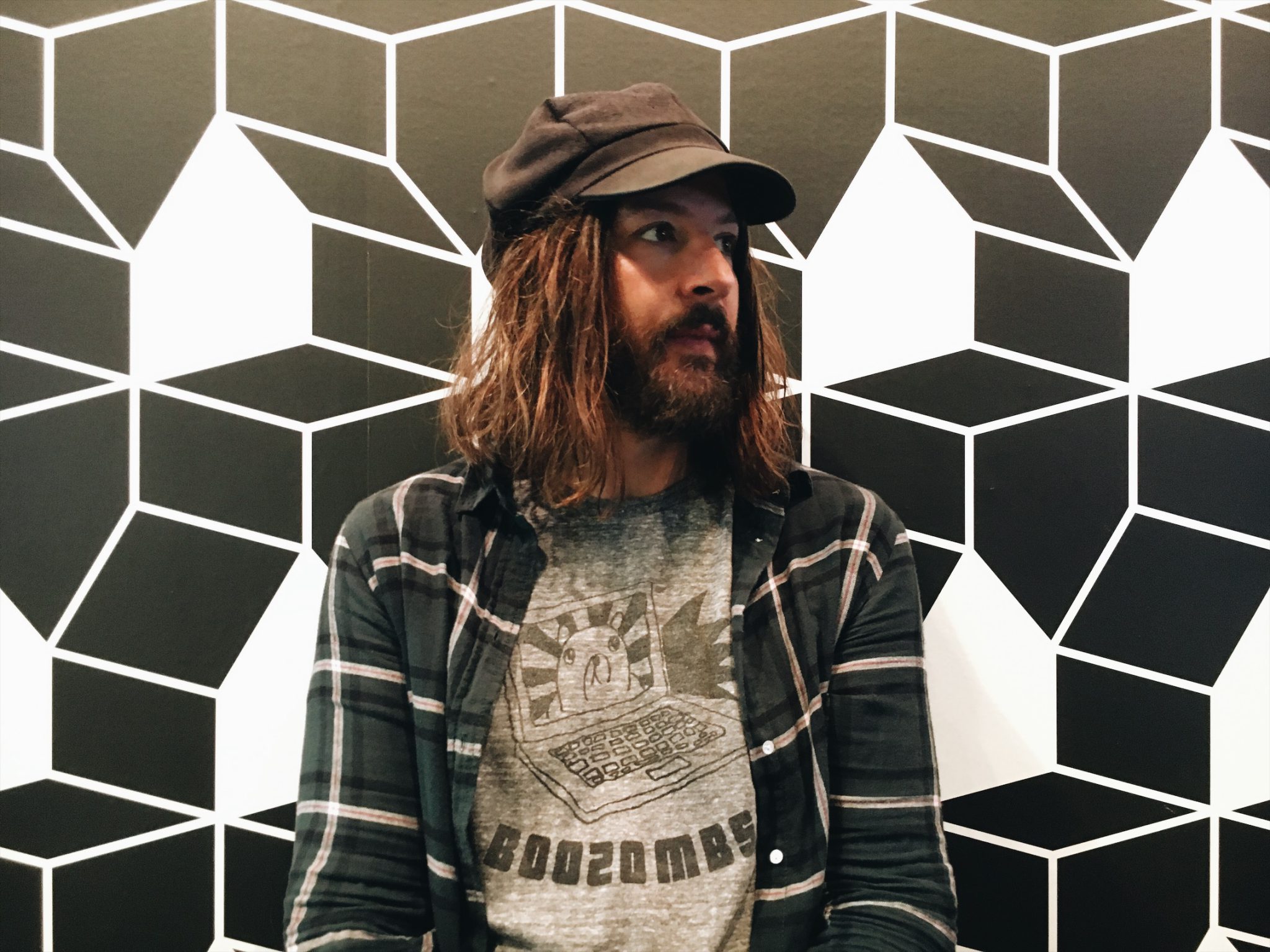 Highway Fidelity

Probably the oldest riff I had for the EP. The was recorded in different incarnations over two years, in three different cities, and is a description of life as a touring musician - spending your days on a bus or in an airport, breaking cabin fever and getting back into a normal routine at home after months of living in out of a suitcase. I wrote it with my friend Ambrose Kenny-Smith (King Gizzard & The Lizard Wizard/The Murlocs) in Melbourne, then recorded at Revolver Studios with Collin Hegna from The Brian Jonestown Massacre in Portland in the States. Ambrose wrote the lyrics and plays harp, and Paul Dillon from Mercury Rev played guitar. It's a gritty global blues based soul jam thrown together from many ideas and I really dig the result.  

Stay Home

This song was a last minute addition and was written in L.A. just before I flew to Portland to record and was suffering from some severe jetlag. Taking the advice of "you should just stay home" would have been worth listening to that night as I ended up smoking weed with a Jamaican cab driver on the way home from a show and it was a little bit stronger than what I was used to. Bob Harrow (Immigrant Union) and I wrote the lyrics and recorded them at Palm Stump Studios in Melbourne, and James Fleming (Gumboot) and Fabian Hunter (China Beach) have a great solo duel in the middle 8.  

Morphine

This was going to be an acoustic tune influenced by Kevin Morby that changed direction and grew to be a bit of an epic Beatles inspired song (especially the end). Paul & Collin are both playing bass on this and swapped half way through the song which gives it a change in groove when it hits the bridge. It features a few guests with Bones Sloane (Courtney Barnett's bass player), Bob Harrow and Jess Ribeiro singing harms, and Gus Rigby (who plays in Big Scary) on sexy sax at the end. I borrowed a glock from which you can hear at the end as well.   

She Said

Another rock demo I had which turned out completely different from where I thought it would land. I woke up with that guitar line in my head, also waking my girlfriend up at 5am to record a shitty version on my phone. James added the synth then it started to turn into a bit of an 80's pop tune which is cool.  

In the Morning

Pretty much turned out how I envisaged. The riff was influenced by Black Rebel Motorcycle Club and James added some sick organ at 3am one night and I think we both passed out trying to finish it. Bob adds a nice Liam Gallagher in the chorus and it's a good upper for the end of the EP.


Have a listen to Breakfast At Sassy's above, and follow L.A. Mood on Facebook to keep an eye on what comes next.