Music / Premieres
Premiere:
Bridget Allan -
Adriatic Seas/Oceans and Plastic
Even though it's her birthday today, Mornington Peninsula singer-songwriter Bridget Allan has gifted us with two brand new tracks that we're very excited to be premiering - 'Adriatic Seas' and 'Oceans and Plastic' find Bridget stripping back her sound to create two immersive moments of ethereal psych-folk, highlighting the versatility of the young musician.
Beginning the split single is 'Adriatic Seas', a stripped down indie-rock song that highlights Bridget's intoxicating vocals as they float over layers of textural guitars. Despite it just being made up of guitar and voice, the track is incredibly captivating, pulling our attention along as it builds and sprawls, as if threatening to explode but never succumbing.

Over a backdrop of ebbing waves, 'Oceans and Plastic' emerges with a jangling, almost percussive, acoustic guitar and Bridget's voice. Showing off another side to her songwriting, this time things feel a little more stark and immediate, and the track chugs along steadily as an emotive melody weaves around the flowing chords. That is, until Bridget shifts gears with a tempo change, and 'Oceans and Plastic' drifts into a dreamy soundscape as guitars chime and her voice soars, sending the song out almost as a lullaby.

The two new singles have come out in an especially hectic time for Bridget, as she explains "I have been quite busy with gigs this year headlining the mainstage at Frankston Waterfront Festival, supporting musicians like Velvet Bloom, Lambros, the Chris Commerford Band, and just last week I did my first headline DIY show with my band at Young Street Supper Club in Frankston, with some other musicians that I'm friends with (Social Street, Suzi, Sam O'Connell). I've also been quite busy with activism, doing performances at protests to save local oceans (Westernport Paddle Out), performing at the National Student Union's election party and attending climate strikes in Melbourne. So my songs were inspired by these recent experiences, and the war on drugs, climate change and reducing waste in the ocean."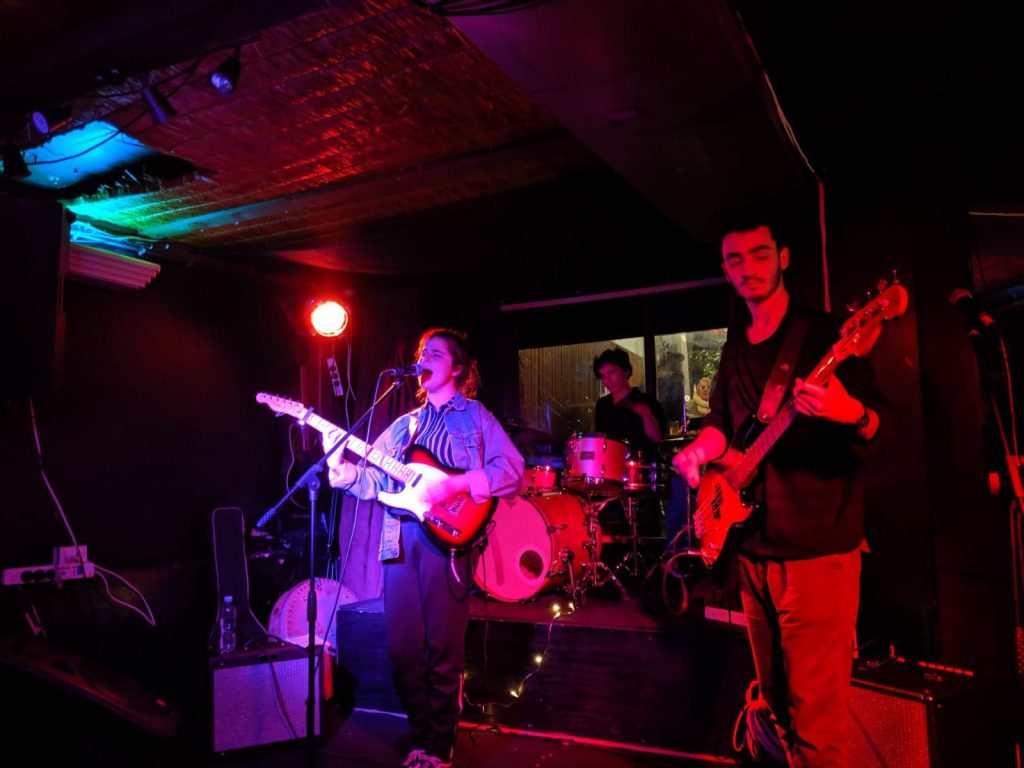 Have an listen to 'Adriatic Seas/Oceans and Plastic' above, and head to Bridget's Facebook page to find out where you can catch her next.