Music / Features
They Made Me Do It -
Talking Influences with Porpoise Spit
In the midst of their 'Middle Of The Night' Tour, Melbourne's premier rosé-rock quartet Porpoise Spit have found the time to give us a glimpse into what inspired their anthemic new single.
After making a name for themselves last year with their infectious blend of garage punk and jangly australiana on debut EP GOD YEAH!, Porpoise Spit have wasted no time backing it up. Newest single 'Middle Of The Night' has the band once again flexing their ballad muscles, while still hitting us with an injection of the big choruses and irresistible charm that Porpoise Spit fans have come to expect.

If 'Middle Of The Night' and their other 2019 release 'Outbacks and Oceans' are anything to go by, the incoming debut album that Porpoise Spit have been promising us is going to be a belter.

Before then however, they've invited us inside their collective mind and take us through some of the inspiration that has gotten them this far.


The Saints - 'Just Like Fire Would' (Elly)

'Just Like Fire Would' by The Saints is a track off their seventh studio album All Fools Day - with its jangly guitars, nostalgia driven lyrics, and subtle Aus rock anthem status it makes for a very important precedent for the tunes of Porpoise Spit. The song serves as a double whammy as it was covered by another major influence and all round rock icon Bruce Springsteen in 2014. In the song's film clip, the members of the band stand lifelessly playing in a basement, clad in cravats and other vampire-esc attire whilst random shots of Brisbane streets and trains whoosh past. It's utterly bizarre and strangely compelling. 



Emmylou Harris - Wrecking Ball (Elly)
As the band has progressed over the past few years, we've noticed ourselves starting to let a little country spice edge its way to our already convoluted genre. The 1995 album Wrecking Ball by country music legend Emmylou Harris sees her take a moody and atmospheric plunge into the world of electric guitar and dark, evocative lyrics. "Said don't waste your breath/ Don't waste your heart/ Don't blister your heels/ Running in the dark//" from the opening track 'Where Will I Be' is an example of these simple yet affecting lyrical insights that have kept us up for hours pondering our romantic choices.


Mark Rothko - Orange and Yellow, 1956 (Elly)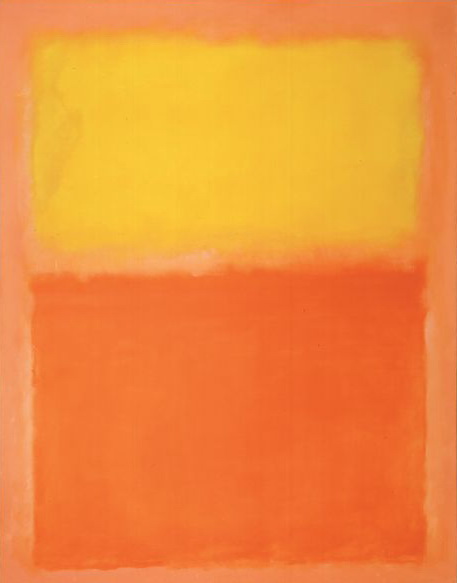 When I was in the process of writing 'Middle of the Night' I had just been through the breakdown of a five year relationship and was finding a lot of solace in the work and musings of Mark Rothko. Rothko hoped that when an audience viewed his paintings, they would not be able to trace any evidence of the artist himself and rather just be absorbed in the experience of the piece. The longer you look at the Rothko the more it soothes, inspires and elicits a strange sense of dread. The drummer in our band, Dom, also has a Rothko on his bedroom wall. Are you sensing a theme?



Midnight Oil - Blue Sky Mining (Mill)
I grew up cutting sick to 'King of the Mountain' with my brothers, pretending to play the harmonica and peacocking around. We loved all of the Australian animals referenced and had a very deep understanding from a young age that what Peter Garrett was talking about was important. My mum loved him and would talk to me about his fight for the environment and for the Aboriginal people of this country to be recognised as the rightful owners. The familiarity and political strength of this album is and definitely shapes the way I interact with my writing process. Equal parts performance and politics.


Jen Cloher - 'Regional Echo' (Mill)
I have been seeing Jen Cloher perform since I was 14 years old. She was my first (realised) crush on a woman and I famously asked her to marry me on Facebook when I was 16. Seeing a Queer woman with a sharp haircut and absolutely in her element - blending genres, telling jokes, powerful and vulnerable and completely owning her space - was one of the most influential experiences of my musical career. To later watch her go on to initiate I Manage My Music (strategy & mentorship for independent musicians) and Milk! Records, she remains an ongoing inspiration for me on stage and behind the scenes. 'Regional Echo' in particular is such an exceptional encapsulation of a woman with decades of musicianship behind her, stripping back and letting her writing do the talking. It's a pearler of a track and has taught me to simplify and hone in on the strength at the core of an idea.



Have a listen to 'Middle Of The Night' above, and catch Porpoise Spit on their 'Middle Of The Night' Tour over the next month.