Music / Premieres
Video Premiere:
Oscar Lush - Pheasant Country
Today we've got the pleasure of premiering the brand new clip from folk-storyteller Oscar Lush - 'Pheasant Country' is a dark and haunting slow-burner that shines a light on Oscar's hypnotic baritone vocals and masterful lyricism.
Following on from 2016's Out of Sight, Out of Mind, 'Pheasant Country' is Oscar Lush's second release from new album Black Dog, that we can expect to be wrapping our ears around in only two Mondays time. In contrast to 'Stubborn Fool', the upbeat, alt-country inspired first single released from Black Dog, 'Pheasant Country' is a hazy, brooding folk ballad, built around Oscar's rambling stream of consciousness lyrics. Accompanied by little more than his guitar, a sparingly used acoustic piano and a trumpet solo that washes over you like a fond memory, 'Pheasant Country' will leave you in a really nice place as you ease into your weekend, or sink deeper into your school holidays.

Shedding light on the track's retrospective quality, Oscar explains "the song was written during late autumn in the countryside of south west England while I was staying with my partner, Georgia, and her Grandmother. I was learning about Georgia's childhood and the time she had spent in that house growing up, writing down all the stories her grandmother was telling me."

To accompanying the new track is sleepy, nostalgic clip that pays tribute to the track's initial inspiration. Oscar elaborates, "I used found footage of the countryside and past holidays in the clip to offer a window into the world and atmosphere the song was written in. I really wanted the clip to evoke that certain fogginess that childhood memories have and the very particular state of mind which accompanies looking back - especially when certain people are no longer with us."

Black Dog will be out Monday the 15th of July, accompanied by a fully analogue release on black 180gram vinyl, that is available now for pre-order through Bandcamp.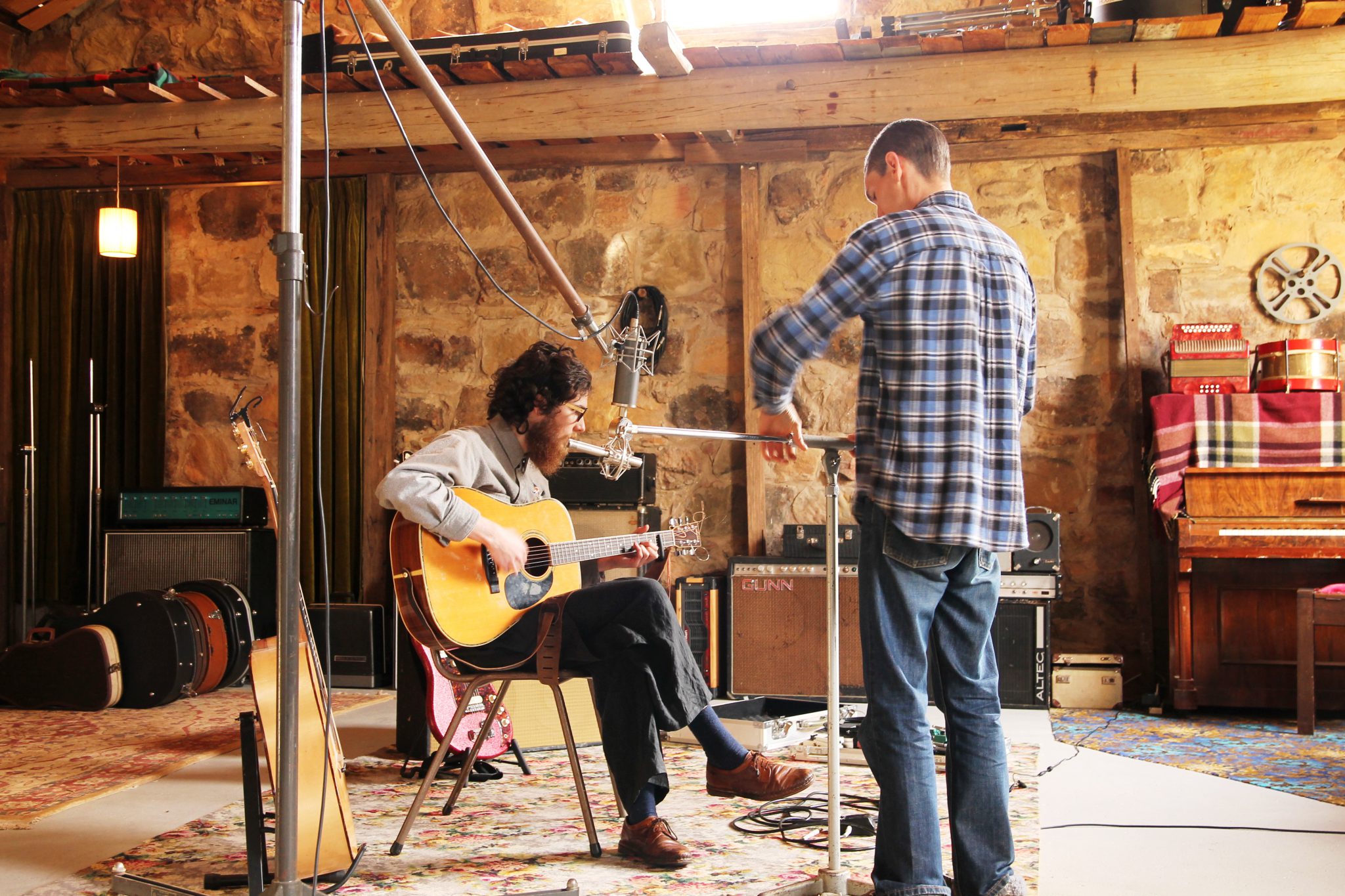 Check out the clip for 'Pheasant Country' above, and keep an eye on Oscar Lush's Facebook page to find out when he'll next be crooning round your neck of the woods.