Music / Features
They Made Me Do It -
Talking Influences with jade imagine
Now that their hypnotic and completely splurgable debut album is out in the world via Milk Records, we had jade imagine talk us through the five albums that inspired the creation of Basic Love.
Following on from a handful of excellent singles and a bloody good EP in 2017, we have finally had our thirst for a full album of jade imagine's nostalgic, dreamy garage-pop quenched with Basic Love, and the result is so worth the wait.

As Basic Love kicks off with the driving drums and infectious melodies from the unlucky-not-to-be-a-single 'Gonna Do Nothing', it's not long before we're completely hooked by jade imagine's distinctively clever guitar grooves and irresistible vocals. From there, nostalgic earworm 'The News' and lead singles 'Big Old House' and 'Remote Control' take turns at getting stuck in your head, before the album's b-side continues serving up the cunningly arranged dream-pop hooks and unrelentingly captivating choruses that'll keep Basic Love on top of your high rotation pile all spring.

Now that it's almost one month old, we had Jade run us through the albums she had on high rotation whilst making Basic Love happen.


T. Rex - Electric Warrior
I really love the way everything is mixed on this album. You can have some weird trash can cymbal in one ear and Marc Bolan's guitar super loud in the other ear. I love the "AHHH" backing vocals, the hand claps, the glam… also, so many hooks in these songs.  It's hard to not get them stuck in your head for weeks afterwards.


Ty Segall - Emotional Mugger
A more modern T. Rex perhaps? Lol jokes… but I really love this album where he wore a baby mask on stage and said "Mumma" a lot. He's a good example of if you're gonna do something weird in art, you gotta go all in. I love many of Ty's records, but I this one came out around the time I was writing my record, so it was on a slightly higher rotation than the others. 'Squealer' is my fave track I think.


Broadcast - The Noise Made By People
I love this 1960's - via - early 2000's record. My favourite track is Come On Let's Go. I reckon I've listened to it about a thousand times. I love the chord changes, the deadpan-ish vocal delivery, the synths, the kraut instruments. I also love how it kind of sounds like an electronic project but then you watch live clips and it's a full band - the band are just really great players.


Neil Young - On The Beach
I listened to this record quite a bit when I was staying literally 'on the beach' up at my family home in the sunshine coast… one of the tracks off this record, 'Motion Pictures' heavily inspired my song 'The News', which originally was quite a slow ballad-like track when it came out of me and onto my guitar. Then I got together with the band some time later and jammed on it, where it really came into its own. 


Simon & Garfunkel - Greatest Hits


Controversial to choose a 'greatest hits' record as an influence, but as it was played incessantly throughout the house when I was writing up on the coast, I feel I should include it in here. I suppose their love of harmonies rubbed off on me. I'm a sucker for a good folk album. Always was, always will be.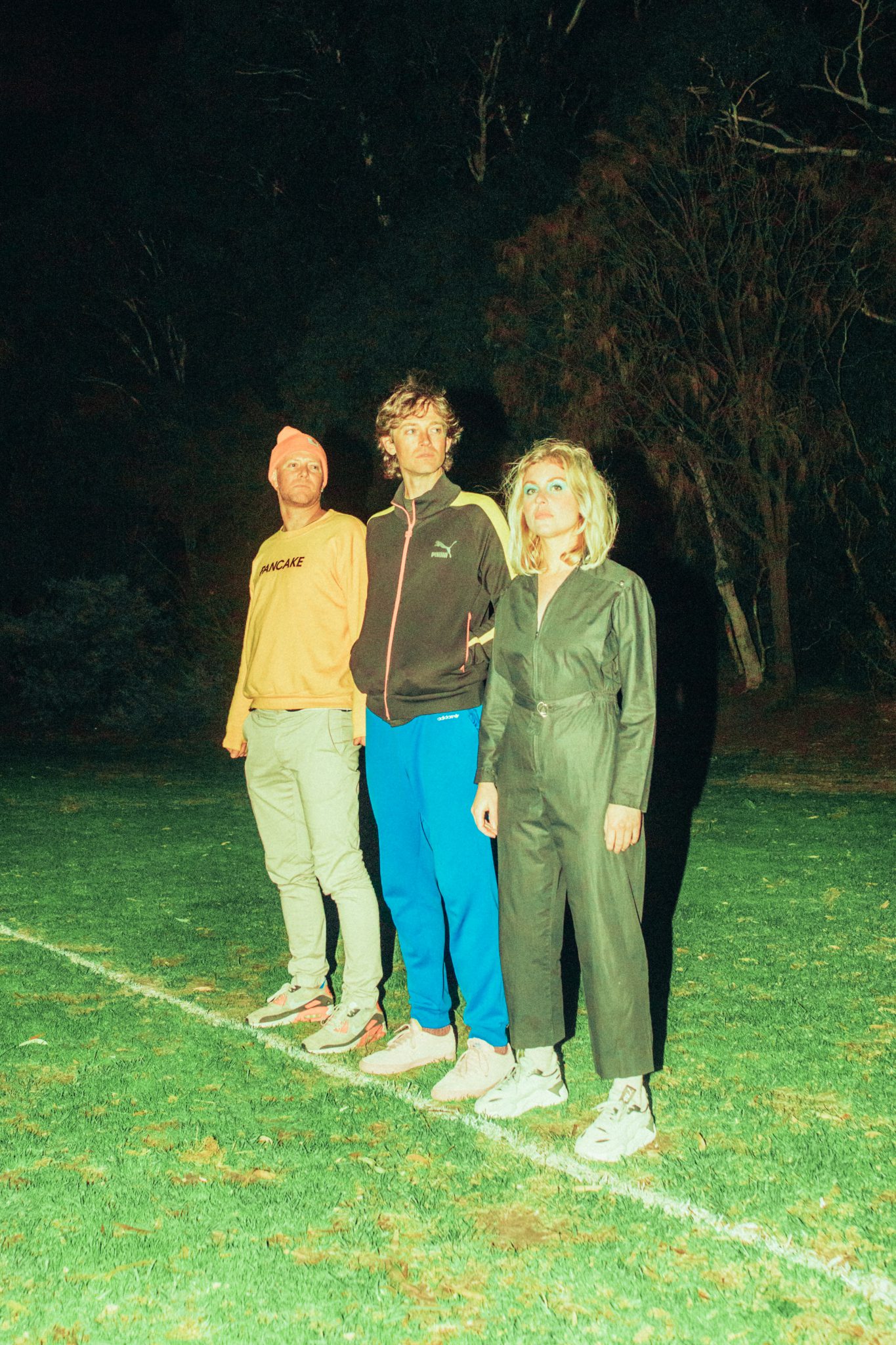 Listen to Basic Love above, and catch jade imagine supporting Stella Donnelly across the country this spring.