Music / Features
Track by Track:
jakson - cynicism & the bleak
To celebrate the release of his debut EP today, freak-folk songwriter jakson has invited us into the dark, brooding world of cynicism & the bleak.
Following on from the release of 'guilt' earlier this year, cynicism & the bleak finds jakson further exploring the sinister sounds and eerie lyrics he began developing on his debut single. However, just as 'guilt' managed to lull us into a trance despite its disconcerting storyline, the new EP masterfully blurs the line between unsettling and captivating.

Opening with 'the family', we're reacquainted with jakson's uncomfortable style of songwriting, as his uncanny voice wraps around an eerie chord progression while guitars warble and splutter. As the story unfolds in 'part 2', we're shown a new side of jakson's sound as ethereal vocals attempt to transport the piece elsewhere, yet we're ultimately reminded that dark and murky is jakson's favourite backdrop, as the track remains pinned down by layers of chaotic guitar. From the sprawling 'voluntary madness' with its rattling percussion and wearisome hooks, through the surprisingly tender 'i am colourblind / i wish i was a florist' and onto the harrowing 'guilt', cynicism & the bleak continues to allure and appal, a striking insight into the mind of a musician who isn't afraid to take risks.

To learn a little more about cynicism & the bleak, jakson took us through each of the EP's tracks.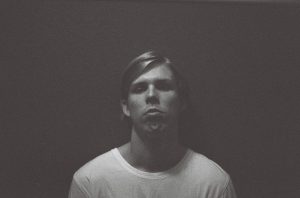 the family part 1 & 2


Split into two parts, this sees more of the epic, narrative-based songwriting jakson has showed, singing the story of the late kidnapper and cult leader Anne Hamilton-Byrne. Featuring Nikita Kokurin (member of The Gurdies and Creepy Flavour) on guitars, expect big crescendos, belting vocals, and gnarly guitars.


voluntary madness


The shortest song on the record, this track is a call out to the romanticism of mental health issues.   


ode to someone


A deeply personal track, jakson was extremely hesitant to release it. Expect crunchy, distorted guitars, and twinkling piano.

i am colourblind / i wish i was a florist


The most stripped back of the 7 tracks, it is an attempt to navigate through body image issues.

the future is here and it is not very good


Putting the "cynicism" in cynicism & the bleak, this a more tongue-in-cheek, pop-esque song about the bizarreness that is modern life.

guilt


The first single off the record, an-almost 7-minute narrative based on a Raymond Carver short story that deals with violence and masculinity. Big crescendos, hard-hitting lyrics, and chunky guitars.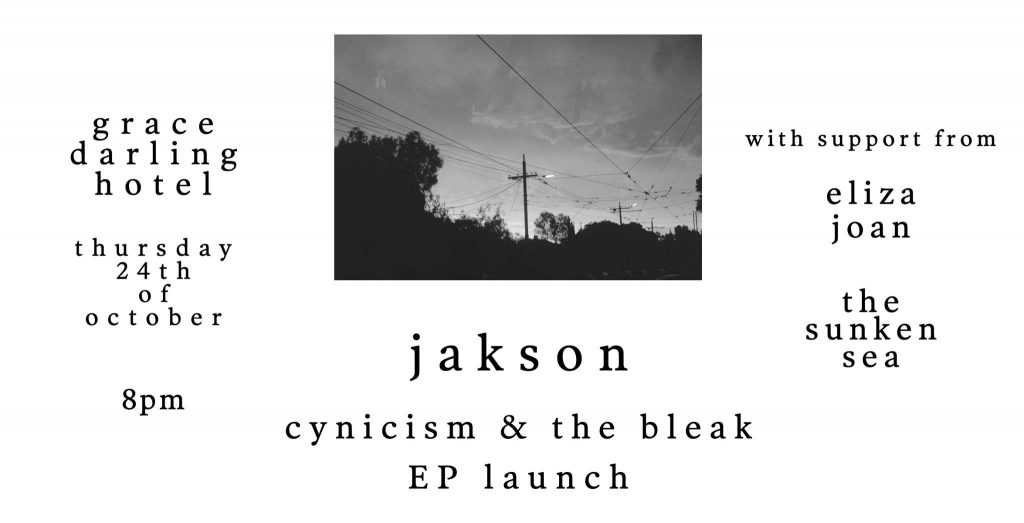 Have a listen to cynicism & the bleak above, and catch jakson launching the EP on Thursday, October 24th, at the Grace Darling.