Music / Irregulars
A Game of 'Make Your Own Festival' -
A Chat with OFF TAP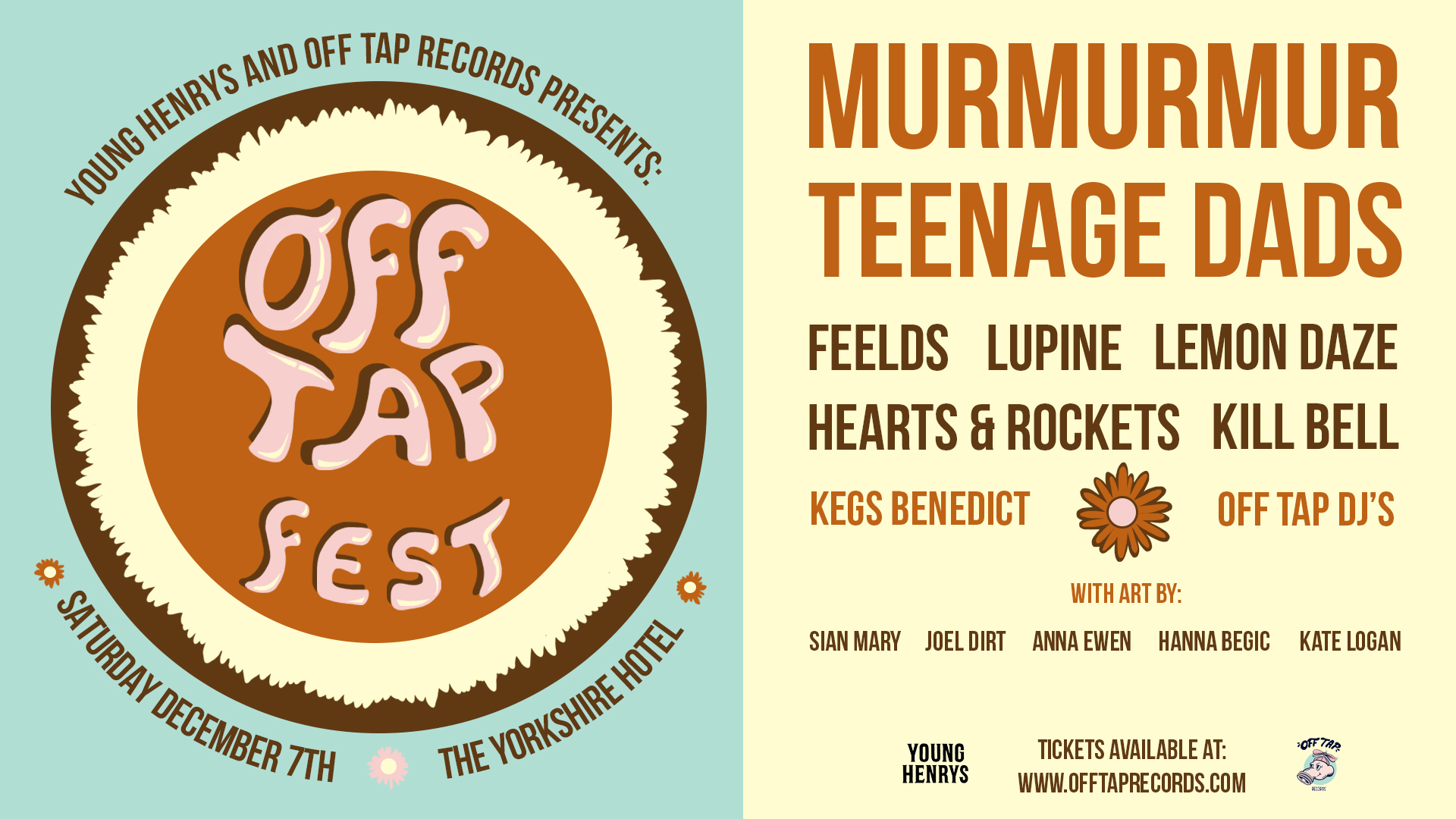 Now in their third year, local rock 'n' roll enthusiasts OFF TAP have just announced their next festival - packed with some of Melbourne's most exciting emerging and established bands, it might just be their strongest lineup yet. To learn a little more about the growing festival, we caught up with Frankie Smay, half of the brains behind OFF TAP, to find out what to expect form this year's instalment.

PS. Enjoy a cheeky discounted ticket courtesy of TJ if you make it to the bottom.
TJ: Hey Frankie. Tell us what OFF TAP is and how it got started?



OT: We [Frankie Smay & Bridget Leila] met while studying a Bachelor of Business in the Music Industry and started playing music together. After a few years, Bridget saw that I had started a 'label' and was running a couple of small events for mates. She expressed her interest in joining forces and we've been booking since. I always wanted to start a label that would represent and look after my own band (Majak Door), and booking live events sort of happened randomly and organically.

This year is your third year running the festival - how have things changed since the first OFF TAP Fest in 2017?


I guess the concept hasn't really changed - at the moment, we still have seven or eight bands playing throughout the one day, but the size and popularity of the acts has undeniably grown, as has the pressure of making sure everything runs smoothly. The first OFF TAP Fest was in 2017 when we decided to run a day-long gig for fun that included our mates' bands and any other bands that we were really enjoying at the time. It's pretty cool to see that in only a couple of years, we're booking some of the most exciting acts in the country and we get a front row seat. Another thing that hasn't changed is we don't make any profit from these events - we do it because we feel like we're lucky to have the opportunity to be able to curate shows like this.



You've put together a very solid lineup for this year's show, tell us how the lineup came together.



We started booking bands probably just before BIGSOUND I think, so that didn't really influence us, but it was grouse to see murmurmur creating a nice stir. We inadvertently kept to the same recipe of booking acts that we'd like to see. Basically, we're playing a long game of 'make your own festival lineup' that's gotten well out of hand haha! After last years show, we heard from a friend that Teenage Dads were interested in playing for us in the future, so we cashed in on that. As for all the other acts on the lineup, pure word of mouth and hype is what influenced us to book them, so we're stoked they could all jump aboard. 

Any hot picks that we can't miss?


All of them! FEELDS has released his stunning debut album, and is a songwriter that is not to be missed. Lupine is another act we've seen develop over the year, creating a unique style of indie rock. Hearts & Rockets have been making waves lately with a very interesting brand of feisty punk rock, as has Kill Bell. Teenage Dads' live show speaks for itself, and then opening the day is absolute young guns Lemon Daze, who have just burst onto the scene with their massive debut single 'Yamunji'. What's not to like!


You've described OFF TAP as "throwin' gigs and pluggin' that local Melb goodness" - what do you think is so special about the music community in Melbourne?


Melburnians are very expressive, and artistically speaking it means the output of art is broad and dynamic. Combine that with a strong passion for artistic creation and you get the beautiful creative community that people from around the world flock to see! The love and support that musicians and bands give each other, as well as the passion for tackling environmental and social issues within the community and at large is very empowering. That pure intention and drive is what's shaped this city, you guys (TJ) are a perfect example of that.

What else is on the horizon for OFF TAP?

It started off as an accident, but we want to keep growing OFF TAP Fest and our OFF TAP Friday events (weekly/fortnightly events that showcase one band + one DJ, also at the Yorkshire Hotel). We are also keeping our eyes out for any acts that we may like to represent, so the future for us is as exiting as ever.
OFF TAP Fest III takes place on Saturday, December 7th, at The Yorkshire Hotel in Abbotsford. Tickets are available now, and by using
this link
(from 12pm on Nov 13th until 12pm on Nov 14th), you'll get a exclusive discount thanks to OFF TAP and Trouble Juice.