Music / Features
Track by Track:
Madeline Leman and The Desert Swells - Nobody's Fool
To round out a big 2019 which saw her release her debut album and take her show to this year's Out On The Weekend festival, we had Melbourne's "Femmericana" queen Madeline Leman walk us through the superb Nobody's Fool.
As Nobody's Fool starts rolling with nothing more than an acoustic guitar and the clicking of an enraged typewriter on 'Woman', Madeline Leman's down-the-line storytelling in sets the scene for the ten tales of female protagonists that recount Leman's life, loves and politics, following on from their captivating debut single 'Diva With The Fever Of Change' in a big way.

Led by Madeline's distinctive vocal delivery that'll have you hanging onto every word, and brought to life by her backing band The Desert Swells, Nobody's Fool ebbs and flows somewhere between the sweet fingerpicked Americana guitar on title track 'Nobody's Fool' and smooth soul of 'Mr Lonely', with injections of pop and 60's psychedelia spliced throughout. Ultimately, it is Madeline's dazzling wit and fearless songwriting that leaves a lasting impression, well after the last few choir accompanied moments of closer 'Lay Me Down' wrap up.

Now that they're coming to the end of a huge 2019, we had Madeline revisit Nobody's Fool and talk us through the inspiration behind all eleven servings of "Femmericana".
Woman

This track is very personal to me, it's inspired by my mum who brought me up to be a feminist and who didn't change her name (that part of the song is a true story). The idea behind it was that the stories of the different women in the song goes through the different waves of feminism and their respective fights or struggles. It tries to capture how women have always had to fight for something, whether it be their right to not change their name or their right to wear what they want and not be sexually assaulted. The typewriter on the track is trying to evoke the idea of a 1950's Mad Men-esque secretary typing an angry diary entry instead of writing up the minutes of a meeting. We sampled my grandma's powder blue typewriter.

Nobody's Fool

The title track of the album. The album press release talks about this one. It features an all female choir on BVs and is about strong women overcoming adversity. It's also about women coming together to support each other and you can feel this in the community of women who came together to sing on the track. I chose it as the title track as it best exemplified the themes of the album, women and community. Jesse Williams from Girlatones is on keys and Leah Senior is doing the lead harmony. Musically, I feel that it represents the band stepping out of country and into a 70's pop sound which I'm obsessed with. It's definitely inspired by one of my all time fave bands, Big Star.


Shipping News

I wrote this song after I read the book The Shipping News by Annie Proulx - I was taken by her characterisation and the way she writes about love. The protagonist is a bit of a loser who is down on his luck. He is an outsider but manages to find love. It's basically about weirdos falling in love. Leah Senior is singing the harmony and we used a double bass in this one. It's the only track on the album with a double bass. The guitarist is Fabian Hunter and Alexander Bleakley is on bass. I grew up with folky parents so musically this song is steeped in my folk background.

Mr Lonely

This song is about my ex-boyfriend, a lonely artist who would go away tree planting for weeks at a time. I used to find his affinity for loneliness quirky and charming. The song is dreamy and romantic and kind of represents the time I spent daydreaming about him. The song also brings out my love for jazz vocals. I used to obsess over people like Ella Fitzgerald. Our bass player, Alexander Bleakely is hugely influenced by soul and funk music and and I think his groove in this one is super solid.

Tennessee Diamond

This song is my feminist murder ballad. It is a made-up story of a young girl who has big dreams of getting out of her small town and making it on her own, until a cowboy rolls into town and steals her heart, proposes and then steals her diamond ring and is never to be seen again. This song is about female anger, revenge and subverting the typical murder ballad which often inflicts violence on innocent women. There is enough of that in the real world, I think it's about time we started to tell a different story. Leah Senior is on BVs and Kat Mear from Cash Savage is on fiddle.

Snowman

'Snowman' was originally written as a slow kind of two-steppy honky-tonk ballad and then we had the idea of changing the time signature and the tempo and what came out was a poppy retro ditty that we often do to start our set. I think it really displays our guitarist Fabians's love for 1960's Dick Dale-esque surf guitar and the playful side of the band. It's about leaving a lover behind and wanting to snap freeze the feelings you have for each other and hope that they don't melt by the time you get back to them.

On The Road

'On The Road' is a feminist reimagining of Jack Kerouac's On The Road. It sets out to subvert the masculinity of "road" narratives. In books and movies, men are always leaving their families and are seen to be pioneers, or voices of a generation, finding themselves or making important art etc. When women leave their families, they are labelled as bad mothers or mentally unwell. I wanted to write about rambling women who just want to be free. The song features Kat Mear on the fiddle and Leah Senior on lead backing vocals and the female choir on BVs.

Baby Blue

This song is about how hard it is to be in love when you are depressed. It's got a melancholy to it that tries to get at the feeling of holding two emotions in your heart at the same time. Love and also hopelessness. What better way to create this mood than some lush reverb and a sliding guitar. This also has a strong jazz influence in the vocals.

Stick in The Mud

This is a true (ish) story about the same ex-boyfriend. We fell in love in Montreal after he had already decided to move back to Idaho where his family is from. This song is about the longing, the hope and the devastation that can come from being in a long distance relationship. He told me on the phone once when we were long distance that "love is like two sticks in the mud, and if we lean into each other everything will be alright". It wasn't alright, so I wrote a song about it.

Second Line Baby Blues

Written under an oscillating fan in Melbourne's January heat, having greedily binged on David Simon's TV show Treme, I was transported through fever dream to the Louisiana swamp city. With the help of my band of jazz school graduates, 'Second Line Baby Blues' is a song that not only mirrors the frenzy and fervour of a funeral march, but also matches the riotous vibe of the city as is extolled in Simon's masterpiece.

Lay Me Down

I see 'Lay Me Down' as an antidote to the single before it, 'Diva With The Fever Of Change'. The female voices represent community and it's about finding strength in the people around you. I think as women, the connection we have to other women sometimes feels like the one thing we've got over the patriarchy.

'Lay Me Down' was written when I was visiting Montreal, a city that was my home for two years. It's also a love song for my partner Tom. I realised one day when walking the familiar streets of the Mile End that Montreal was no longer the place I wanted to be. A lot of the love and friendships I had experienced there had moved on and I felt this intense longing for Melbourne and for my community.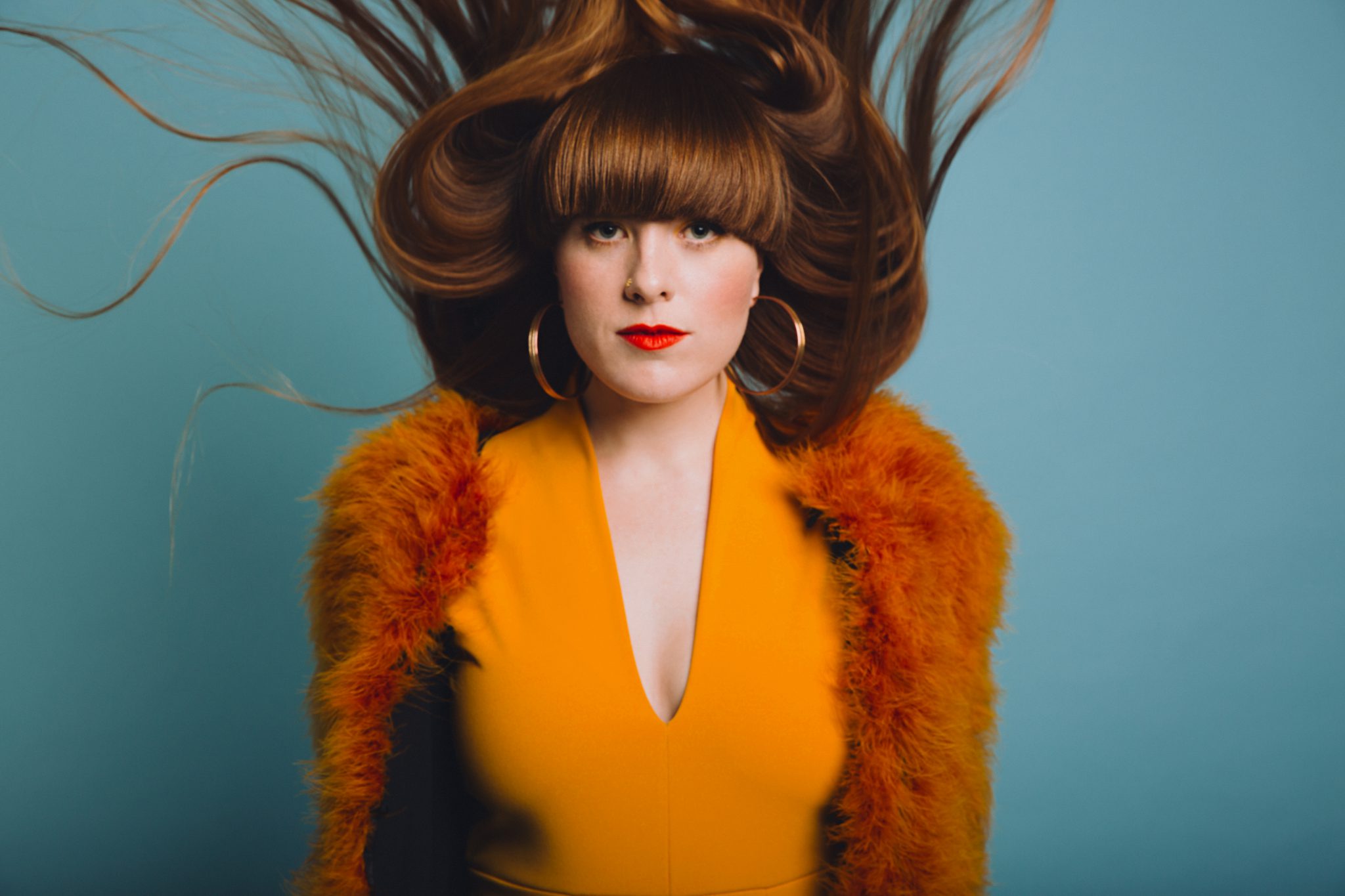 Get stuck into Nobody's Fool above, and follow Madeline Leman on Facebook to keep an eye on her and The Desert Swells will be appearing near you next.