Music / Features
They Made Me Do It -
Talking Influences with Al Parkinson
Off the back of the release of her single 'You Look Good In Blue' last month, we caught up with local singer-songwriter Al Parkinson to find out what inspired her latest dose of captivating indie-folk.
Al Parkinson has been a staple of the folk-rock scene in Melbourne for a long time. Between 2012 to 2016, her relentless gigging cycle took her to almost every venue that the inner-north had to offer, practically rendering her a household name. Further to this, it seemed that consistent involvement and open-mindedness towards community run events and boutique suburban shows, such as the Graceland and Parlour series, both mirrored and accentuated her uncanny ability to capture the intricacies, idiosyncrasies and value of interpersonal activity. Whether as an outsider looking in on a passing conversation, or as a personal, cathartic account of a relationship, Parkinson has always expressed through song all of her subject matter as inherently beautiful happenings. 

'You Look Good In Blue', Parkinson's latest single, is a kind of ultimate culmination of this form of songwriting. Patience, overt refinement in production, and finesse of songwriting define this track. It's easy to understand why it's been a while between her most previous offering and this one - simply put, 'You Look Good In Blue' is Al Parkinson at her shining best and it's the most impressive song she's released so far. A lower key and deeper vocal tonality than usual are employed by Parkinson here, alongside singular downward strums of her guitar that strip the track to its skeleton, pacing calmly alongside straightforward harmonies and lowly mixed, single-note bass. Producer Jonathan Steer's influence over the song is evident - not only does the track sound sublime, but subtle additions such as the double tracked guitars in the chorus are a simple yet essential addition to compliment the power of the lyricism. Steer's previous production credits include Angie McMahon and Gretta Ray and it has become increasingly clear that his virtuosic ability comes to the fore when working with sparse arrangements and talented songwriters. 

The lyricism of 'You Look Good In Blue' is where its essence lies. The song is about memory in a visceral sense, and it's refreshing to hear something as commonly romanticised as memory presented this way. Singing about the scent of a past lover returning to her, Parkinson croons "there is not much there I can recollect, but the scent I remember," which is followed with a clever play on words: "the time that you spent on her wasn't worth a cent." Parkinson never positions herself as being bitter, though. She's the neutral observer to her own storytelling: "you look good in blue, your scent I remember, as it's lingered."  It's the passivity of the writing and the beauty of the vocal delivery here that ensures the listener will recall their own experiences.

The accompanying video clip to 'You Look Good In Blue' pairs well with the song. Sporting her signature cowboy hat, Parkinson hazily wanders around her house and garden with a calmness that is representative of someone who has waited a long time to set these new collection of songs free. There's enough in the track's two minute length to assert Parkinson as one of Melbourne's premier songwriters, but one cannot help wondering whether her future releases will have longer runtimes, or whether these are bite-sized songs that reflect memory and the passage of time in a way that's true to the experiential nature of it all: fleeting. Either way, you'll be left keen to hit replay.

To learn a little more, we got in touch with Al to find out what inspired the sounds we're hearing on 'You Look Good In Blue'.


Bahamas
I'll never forget the first time I heard 'Lost in The Light'. If you don't know that song, please stop reading this and go listen to it. The harmonies are ridiculous. I love his songwriting but especially the harmonies. They are so lush and inspired me so much in terms of how I write and arrange my music... and, the fact that I now perform with three backing singers who are INCREDIBLE.


Romance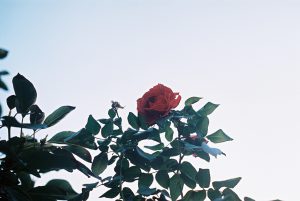 Most of my decisions. It's always the fault of romance. It influences everything.

(I took this photo in Brunswick.)


The sense of smell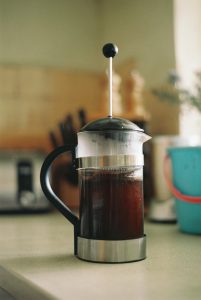 It's the sense I feel strongest of all. So many memories, so many people. Everyone has a smell, everyTHING has a smell.

(My friend Jake took this photo when we were making the film clip for 'You Look Good In Blue'. Coffee smells gooooooood.)


Chet Baker
Just listen to him play. Just listen to him sing. LISTEN TO HIM SING. I make up little stories in my head when I listen to his music, daydream about things that will probably never happen and people I don't even know. His phrasing, his tone, oh gosh. But seriously, he made me think about melody in a different way. I'm not a trained singer so I really learn from listening and falling in love with sounds. He also inspired my
most recent single
. Missing someone, pretending you don't, but you especially do at a certain time of year.
My friends/family/lovers/ex-lovers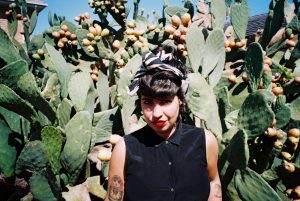 I said I'm romantic! These are all the people that made me, continue to change me and inspire me to write songs and tell stories. Even the exes, thank you for your inspiration ESPECIALLY. Jks. There's a reason that those memories might always hurt a bit. I love that.

(This is my best friend Emilee. I couldn't really put a photo of an ex in here, could I!? But seriously, she's amazing and inspires me every damn day!)


The ocean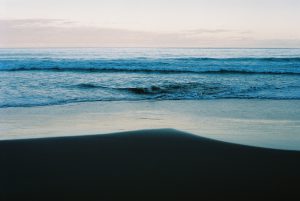 Cliché maybe, but it always calms me, makes me breathe and smile a lot. Nothing like the feeling of swimming in salt water. I think moments of stillness are inspirational.

(I took this photo in Lorne, I think.)


The music community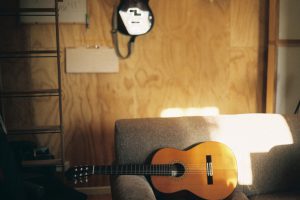 It's the reason I started writing my own music. I had best friends in a band and they encouraged me to write and sing. Ever since I started performing, I have been a part of some of the most supportive groups of musicians, bands, music businesses, who have been full of incredibly talented, giving, fun and inspiring people. Community is key. I wish I could create a little slideshow of every person I'm thinking of but that would take a lifetime.
(I took this photo at my friend Jono Steer's studio in Castlemaine.)
Watch the clip for 'You Look Good In Blue' above, and follow Al on Facebook to find out where you can catch her next.