Music / Premieres
Video Premiere:
Elizabeth - Here (Live at Drive Live 2020)
PBS 106.7FM's Drive Live has been happening all week, and we're thrilled to be sharing an exclusive clip of Elizabeth performing a stunning rendition of her explosive sad-pop anthem 'Here' from last night's performance.
Every night this week, PBS 106.7FM have been hosting some of their favourite local acts in-studio, and transmitting the performances out to the good people of Melbourne. There's already been a couple of superb nights of music, and yesterday we were treated to some incredible sets from Grace Cummings, Coda Chroma and Elizabeth.

If you missed the broadcast or weren't in the lucky few who manages to catch it live in the studio, the lovely folk at PBS have been kind enough to shoot us an exclusive clip of sad-pop mastermind Elizabeth performing a spectacular version of her track 'Here'.

While it might seem easy to peg Elizabeth as another dreamy pop artist, this performance showcases her unique ability to sound both hypnotic and explosively turbulent at once. Supported by an incredibly tight rhythm section who keep the track propelling forwards, Elizabeth's crystalline voice soars effortless amongst the shimmering waves of synths and ethereal guitar, and naturally, the live audience watching on are completely captivated.

Check out the clip above, and then dial in 106.7FM at 5pm tonight to indulge in another couple of hours of Melbourne's best music.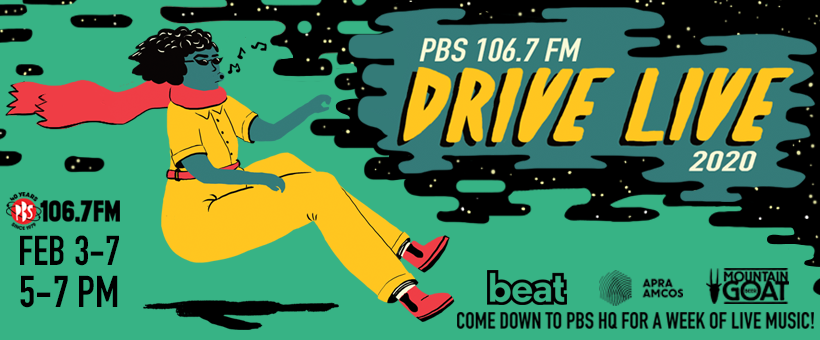 Drive Live 2020 has been on all week at PBS FM, but you've only got two more chances to listen in before its done! Tune in from 5pm tonight and tomorrow to hear from RVG, Spiral Perm, Clowns and more.

Elizabeth is about to hit the road in support of her debut album The Wonderful World of Nature - for details on where you can catch her, head to her website.