Music / Premieres
Video Premiere:
Matt Parlane - Tori
Today we're thrilled to be premiering the debut single from local rock 'n' roll mainstay Matt Parlane - 'Tori' is a dose of rough-around-the-edges indie-rock with a brand new clip that wrangles Matt's humble charisma and ragtag loopiness into a few minutes of gleaming pop.
As part of MEAT, Brad Pot, Sadults and Bughunt, Matt Parlane has been responsible for some of the most chaotic garage and punk to come out of Melbourne in recent years. Even Baby and the Kicks, the most well-tempered of all of his projects in comparison, still pack a fair punch with their lofty hooks and impassioned energy. However, on the first taste of his forthcoming debut solo album, the local rock 'n' roll mainstay has revealed a softer side - instead, 'Tori' sucks us right in with its sunny atmosphere, endearing lyrics and playful charm.

Over a pleasantly unhurried backdrop, jangling electric guitars chime alongside a grimy bass chug and Matt's modest vocals float lazily through the scrappy layers, his audibly weary voice only stretching when it really needs to. Despite the lower energy, there's still a reliable gleam in his eye, especially so as the track shifts at the mid-way point to rocket towards the finish line. Following a wobbly guitar break, 'Tori' erupts into a flurry of rich guitar chords and soaring hooks, and Matt sounds bolder than ever as he finally declares "I can't believe you exist", masterfully without losing the ramshackle edge that makes the entire listen so inviting.

Speaking about the track, Matt shares "'Tori' is a straight down the line love song - as sappy as it may come across I don't really like to shy away from the honest truth that comes with any relationship. The song is to remind one of that (near) perfect feeling they may have had in a relationship." It's raw but completely authentic, and an invigorating way to introduce his solo music to the world.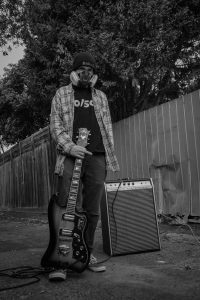 To celebrate the release of 'Tori', Matt will be taking to Instagram at 7pm for a livestream performance. Head to
@matt.parlane
to tune in.