Music / Premieres
Premiere:
Mondé - By Any Means
Boasting the bravado of a second-hand-new Camaro, Mondé has burst back into the spotlight with a new single 'By Any Means', a 80s-tinged synth-pop belter that'll get your motors running.
Armed with nothing but conviction on his new single 'By Any Means', Mondé enters the arena like a Roman gladiator facing certain defeat at the hands of the lion while the crowd erupts around him. The synth-heavy track feels like something straight out of a extravagant 80's cop drama, with saxophone runs, electronic drum beats, and squelchy basslines - the track's glamour and bravado serving a shining distraction from the skeezy undercurrent that bubbles on the inside.

Conjuring up images of a casino night at your local RSL, that is so brightly lit to distract from the reality of the situation, 'By Any Means' feels as momentarily thrilling (and simultaneously grim) as any of the shady deals going on in the backroom. "I'm nothing like these corpses, I still got places to be," Mondé proclaims, distancing himself from the drabble and setting his sights greater things, perhaps the portable roulette table. "By any means I'll be a Playboy, I'll be a millionaire" he continues - his bold vocals and slightly sleazy performance a clear challenge to anyone who might stand in the way of his overnight success, his gusto shining like a sword at his side.

According to the man of mystery himself: "Every day, on my way to work, I drive past a sports bar. After a while I started noticing the same cars parked out the front, day in, day out in varying states of disarray. It made me realise that for some people, this place is like a neon lit prison, and though they can come or go at any time, for the most part they're trapped here anywhere from 11am to 4 in the morning most days a week… at least there's a pretty good deal to get a parmi and a pot for $19.90."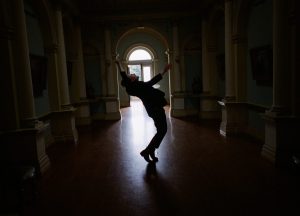 Listen to 'By Any Means' above, before its official release Tuesday.