Music / Premieres
Premiere:
Bumpy - Falling
An enthralling side-step from her work in other local projects, Amy Dowd's debut single as Bumpy is a delicate exploration of vulnerability and the strength that comes with it, mirrored by the track's lingering instrumentation that allows plenty of breathing room for Amy's stunning vocals to truly shine.
Recognisable as the radiant powerhouse fronting psychedelic-soul outfit Squid Nebula and as a member of First Nations hip-hop collective DRMNGNOW, Bumpy is the solo endeavour of proud Noongar woman Amy Dowd. Although she's been performing under her Bumpy pseudonym for quite some time now, we've been kept waiting to hear anything on record - but with 'Falling' out today, the official debut of the project plays as a warm and alluring welcome into her mesmerising musical world.

Subdued and captivating from beginning to end, 'Falling' unravels with a sole guitar tinkling obediently in the background while Amy's voice steals the spotlight and dances around the minimal instrumentation. Understated and smokey in moments, the next dynamic and flowing, it's a fitting way to introduce the world to her solo music - as a bold assertion of her intoxicating vocal ability, that has us wanting to lean in closer like a confidant while simultaneously knocking us back with each soaring line. Crucially, 'Falling' resists the temptation to expand into something larger and more grandiose, and instead the intimacy of Amy's performance anchors the track in the moment, allowing the power of her vulnerability to gradually amount as the song progresses before the emotional weight finally crashes over us in its final moments.

Speaking about the track, Amy shares "'Falling' was something I wrote to help process and navigate my thoughts and experiences. It represents a time when I was feeling lost, confused, unsure and unsteady. Learning to sit and create in that space feels really empowering and allows those emotions to be acknowledged and nurtured. Bumpy is me - speaking and finding my own words. It's about getting to know me and learning to expose myself musically and personally. I think it's a really important thing. A really powerful thing. I wanted my first release to be a reflection of why I created Bumpy and I think 'Falling' really speaks to that."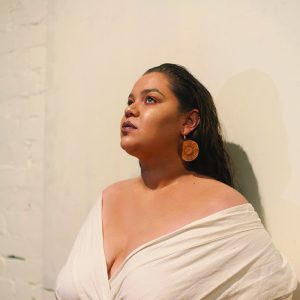 To celebrate the release of 'Falling', BUMPY has curated a slot for this Saturday's round of
@isolaidfestival
- accompanied by a lineup of friends and bandmates, the online launch begins at 5:20pm before Bumpy takes to the screen at 7:00pm. Tune in via Instagram.