Speed Dating
Speed Dating:
Lisa Caruso, Fuzz Meadows, Amarina Waters
and Eilis Frawley
As another weekend rolls around, here's four more potential sparks to add some extra spice to your Saturday.
This week we dream of heading to a Greek taverna for a feast with
Lisa Caruso
, argue about the most important meal of the day with
Fuzz Meadows
, spend an incredibly productive hour outside with
Amarina Waters
and get our date kickstarted with a boogie with
Eilis Frawley
.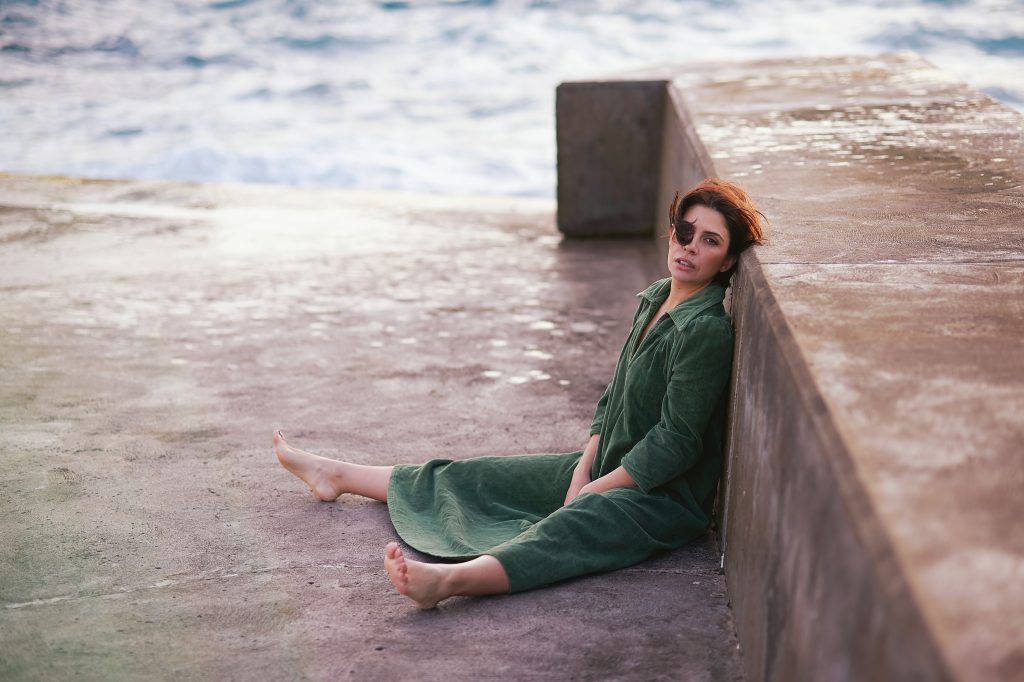 Lisa Caruso

Where do we know you from?
Funny story! If you've watched the new Aussie film I Am Woman, I'm that backing singer in Vegas with the huge perm and dark makeup! Ha, that was both terrifying and exciting to watch back.


What do you do with yourself?
This week I spent a lot of my time asking teenagers to please quiet down. When I'm not subbing as a high school music teacher, I'm busy being a rockstar, naturally.


What's the best insult you've ever received?
Probably that I am too honest. I think my best songs have come from being blunt and upfront.


If you could have anyone for a boss who would it be?
Hmm... being a nice person would be at the top of the list, and brownie points if they're one of my favourite musicians. So maybe Sharon Van Etten!?


Tell us your response when an extended family member asks "how's the music going?"
My voice does the high pitch "Yeh, good!", followed by "I'm releasing an album". Only this time, it's actually happening! (plug: In Feelings out October 9!)


What's your perfect Sunday?
Sunday Funday! Pre-Covid, my pals and I would catch a gig in the afternoon and end the night with a Greek feed at the local taverna. Hopefully we're there again soon. That and a walk in the sunshine after brunch. 🙂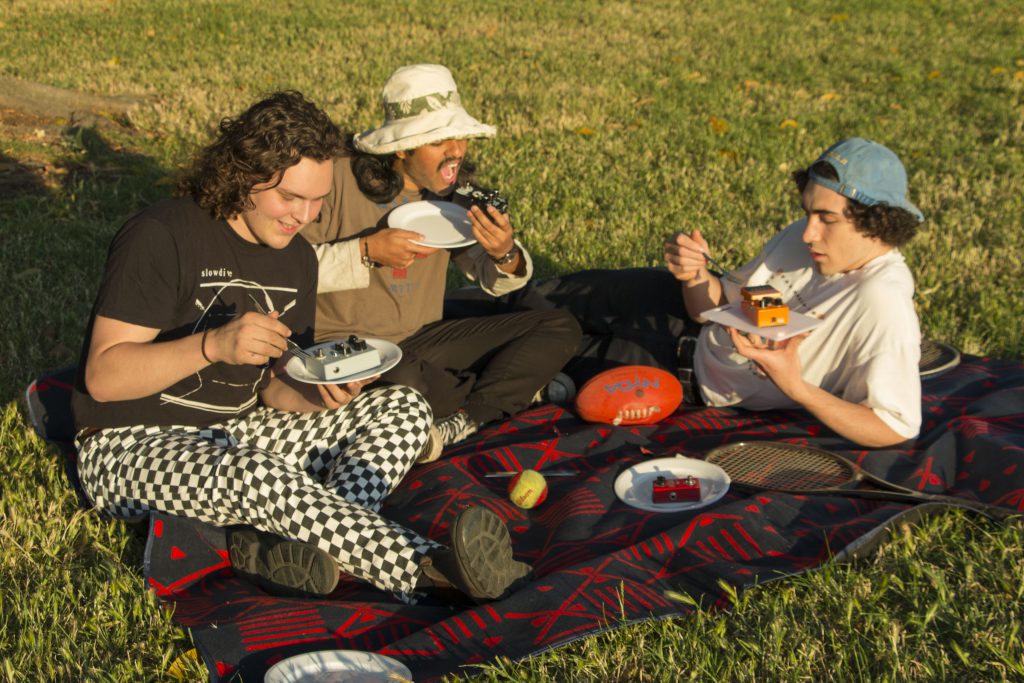 Fuzz Meadows

Where do we know you from?
You'll know us from being the most serious heavy, psych, doom, post-rock, shoegaze, jazz, fusion, drone, instrumental, jam, noise, industrial, vibe band, in the Melbourne heavy, psych, doom, post-rock, shoegaze, jazz, fusion, drone, instrumental, jam, noise, industrial, vibe scene.


What do you do with yourself?
Perpetually learning how to play sitar *cough*, impulse buy fuzz pedals *cough*, be woke *cough*, watch Joe Rogan podcasts *exhale*.


Weigh in on breakfast.
Ok, all jokes aside, Fuzz Meadows cannot come to an agreement on breakfast. Some of us are idiots who think that you don't need to have brekky to be sweet, and some of us are absolute champions who do AT LEAST NINE Weetbix a day. This may become an issue moving forward.


Would you rather forget who you were or who everyone else was?
Dude, this is deep… like no one knows who they are but like, no one knows who they were, and like if you knew who you were then you would know who you are, so if you know who you are you can know who you wanna be… wait… what?


Tell us something your dad says about sports.
Our dads say that sports are just an excuse for normies to cuddle each other without feeling confused about their feelings. Peace and love people. Cuddle everyone (when safe).


What's your perfect Sunday?
Acid. Fuzz. Call mum. Doom. Cartoons. Sacrifice small animal. Eat tofu. Have a nice early night in.



Fuzz Meadow's monsterous debut EP

Dogma//Clairvoyance

dropped last month - check it out here
Follow @fuzzmeadows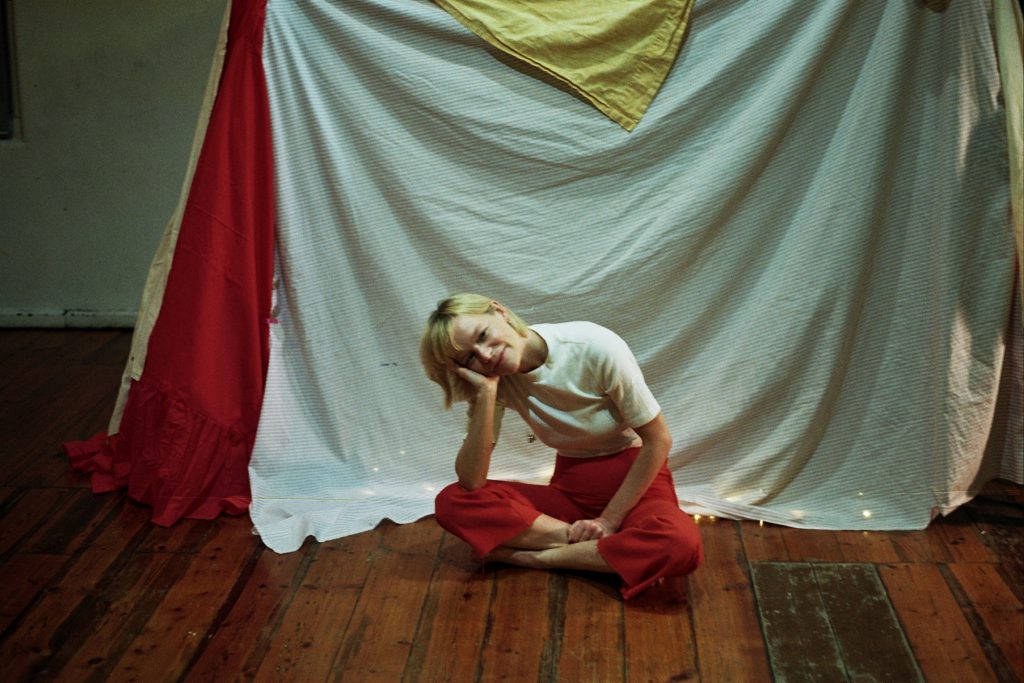 Amarina Waters

Where do we know you from?
Probably from the enormous line at Wildlife Bakery, or from Fleming Park where I'll be cutting laps and watching dogs afterwards.


What do you do with yourself?
Cut laps and watch dogs, ride along the Merri, talk with my headphones inside my mask to friends as I walk the Brunswick back streets (all within my designated hour of course).

Otherwise I sit in my loft and watch the seasons turn by way of the big magnolia in our backyard.


You can only have one meal for the rest of your life - what's on the menu?
It's gotta be Palestinian. We've been moving through the pages of a great cookbook called Falastin at our place. We made pita!


Thoughts on the internet?
There sure are! Heaps of them floating around out there. It's heartening to see spaces like Insta, which have generally been so shamelessly individualist, being used instead to amplify voices and share information for racial, social and environmental justice.


What's in your cassette player right now?
The Dirty Dancing soundtrack. It's been stuck in there since 1998.


What's your perfect Sunday?
I'm really looking forward to sitting at a park with a friend for two hours once we are allowed. Right now that seems like a perfect day to me. 🙂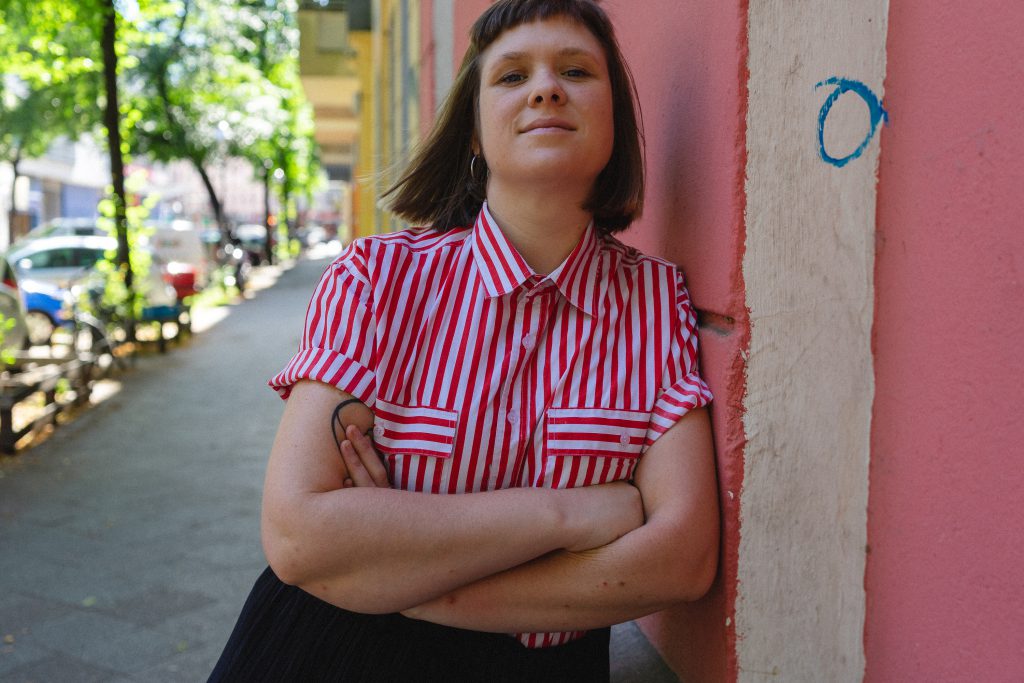 Eilis Frawley

Where do we know you from?
Unless you were dedicated to the classical music scene of Adelaide between 2005 - 2010, you probably don't! But do you know the Big Rocking Horse? I've spent a lot of time there, maybe we've made eye contact on the second floor.


What do you do with yourself?
I'm a drummer from Adelaide living in Berlin. I play in various projects, and teach. I also put on events under 'Bang On'.


You're handed the AUX cord at the beginning of a date - what do you play?
'Let's Dance' - I couldn't think of a more perfect way to start a date than with a good dance and sing along. Everyone knows it so there's no chance to alienate your date from the get go.


Have you ever seriously considered trying to find the end of a rainbow?
I spent a lot of time this summer at different lakes, and saw sooo many rainbows. But to find the end? It always seems so far away. How many times have we unknowingly been the beginning or end of a rainbow though? That's the real 🧠 💥.


What's your most useless skill?
Floating vertically.


What's your perfect Sunday?
Brunch at home with all the fancy things, a bike ride with friends discussing everything and nothing, a late afternoon nap, followed by an evening gig.



Still haven't quite found the one? Stay tuned for more Speed Dating every Saturday arvo.