Music / Features
TJ's Top 50 Tracks of 2020
#40 - #31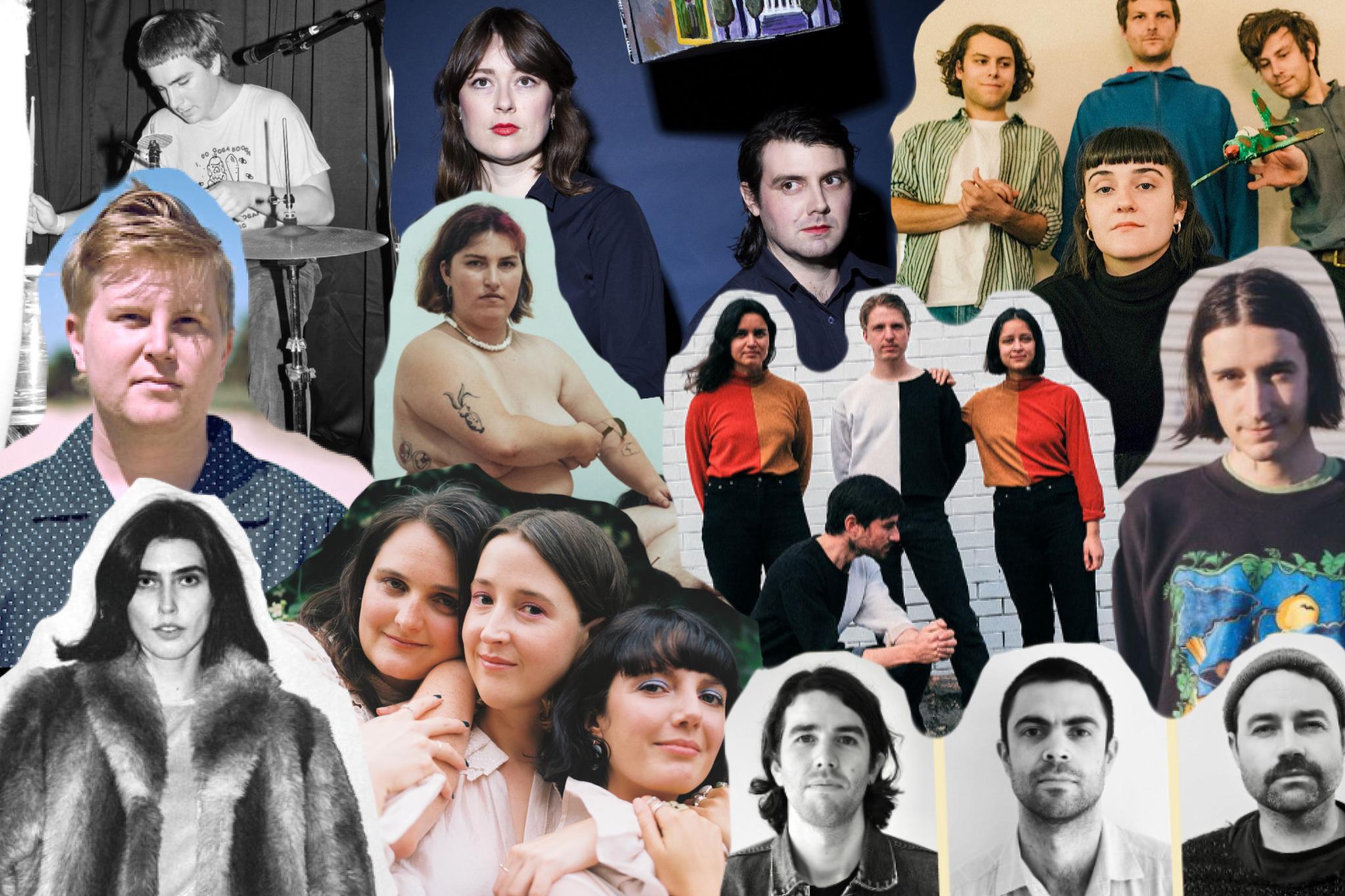 Time for round two of our 2020 favourite songs countdown thingy.
40. Emma Volard - 'Femininity'
In the wake of a number of events regarding predatory male behaviour within the local music scene and a spotlight again being directed at the widespread exploitation of women in music, Emma Volard released her breath-taking single 'Femininity'. Instrumentally, 'Femininity' is the most polished example of the jagged, momentous neo-soul that Emma and her band are making a name for themselves with, however it's the song's poignant, unapologetic message and an additional all star line-up of local female identifying artists that makes 'Femininity' stay with you long after it's four and a half minute run time has concluded.
In Emma's own words, "it has become clear to me that many men in the industry are using their power to take advantage of women in vulnerable positions. In no circumstance is this okay, systemic sexism and ignorance is no longer an excuse. We need to fight this together, we need men to be our allies not our gender's undoing. This is not the case with all men - I would never want to discredit the men who are challenging social norms, facilitating discourse and fighting for equality. We need to support women and non-gender conforming people, but most importantly we need to support each other."
Francis Tait
39. department. - 'New Crave'
department. have always been masters of straight-to-the-point garage-rock, and 'New Crave' is no different, balancing out its scrappier tendencies with a gleaming eye for pop sensibility. As the track's eerie intro seemed to suggest, there's a constant urgency that bubbles beneath 'New Crave' from start to finish - the band racing to make their point, as if the song might rocket out from beneath them at any given moment.
James Lynch
38. Sleeper and Snake - 'Shoot Through'
Laden with fluttering horns and the familiar harmonies of Amy Hill and Al Montfort, 'Shoot Through' best explores the slow prowess showcased across
Fresco Shed
, the pair's second album released under their Sleeper and Snake moniker. While they're usually prolific in both performance and musical output, it feels fitting that 2020 saw Al and Amy slow things down to revisit their kindred knack for patient folk music, 'Shoot Through' being an endearing example of that.
Daniel Devlin
37. Mystery Guest - 'The Redeemer'
It's pretty suitable that one of Melbourne's most enigmatic bands should be called Mystery Guest. Floating somewhere between dance-pop, electronica and post-punk, their debut album
Octagon City
is as illusive as it is forceful, and with its pulsing groove, beaming synths and intoxicating vocals, 'The Redeemer' was the perfect entry point into its transportive sonic world.
James Lynch
36. R.M.F.C. - 'Reader'
While R.M.F.C's earlier releases were marked by a kind of haphazard vigour, 'Reader' caught the project's mastermind Buz Clatowrthy sounding all the more self-assured as he revealed a first taste of where their frantic garage-punk sound might be heading next. However, with every abrupt tempo shift and chanted vocal hook, it also became clear that Buz had no intention of forgoing the fervent gleam in the eye that has made his music so instantly addictive.
James Lynch
35. Jarrow - 'Default Dance'
It seems pretty fitting that Dan Oke's third LP under his Jarrow moniker was self-titled. Across the album's nine tracks, we heard him continuing to toy with the boundaries of his garage-pop sound, in a way that was simultaneously refreshing and reliably definite, and on the closing track 'Default Dance', Dan managed to compress all the album's strengths into one captivating seven minute sprawl, overloaded with personality, wit and plenty of hooks.
James Lynch
34. Jack Davies and the Bush Chooks - 'Half Frozen Beer'
Jack Davies' gorgeous 2020 single 'Half Frozen Beer' is one of those songs that you remember where you were the first time you heard it. When 'Half Frozen Beer' came out in March, the world had just started taking a turn. I was sitting on my bed reading about all the uncertainty going around and with every one of Jack's words I drifted further and further away from what was going on. From the opening moments of clip-clop fingerpicking, through the first time your heart warms as Jack sings "and you my dear are an old tin roof that's been aged beautifully with rust", to its sitting-around-a-campfire-at-3am-with-all-your-mates ending, 'Half Frozen Beer' will greet you like an old friend and is well worth putting aside four and a half minutes of your day to get lost in.
Francis Tait
33. Partner Look – 'Geelong'
Our first taste of new sisters-couples-friends supergroup Partner Look, 'Geelong' is an infectious love letter to Victoria's second most populated city, or at least an adoring note on Geelong's impressive proximity to both Melbourne
and
the sea. The short song is tastefully packed with sparkling guitars and synths, jumpy drums and decidedly simple hooks, leaving us very excited to hear more from PL (and just as keen on a trip to G-town).
Seamus Fillmore
32. Dianas – 'Going Gone'
On their sophomore album
Baby Baby
, Dianas managed to masterfully blur the different aspects of their dream-pop sound together, zigzagging between ethereal, playful and unnervingly dark. Opening track 'Going Gone' was quick to immerse us with its signature swirl of guitar and bass over a hypnotic groove, and although the trio's crystalline vocals sat somewhat disarmingly on top, they couldn't quite smother the sinister ferocity bubbling underneath.
James Lynch
31. The Stroppies – 'Look Alive'
Taking a more pragmatic approach to home recording, The Stroppies returned in 2020 with
Look Alive!
, 20-minutes of sharp pop that re-embraced the band's DIY genesis. Haphazardly assembled and collaged back together beautifully, the album's title track was an easy highlight, that captured the melodic excellence found so often across The Stroppies' engaging and ever growing catalogue.
Daniel Devlin