Music / Premiere
Premiere:
Blonde Revolver - Red Ruby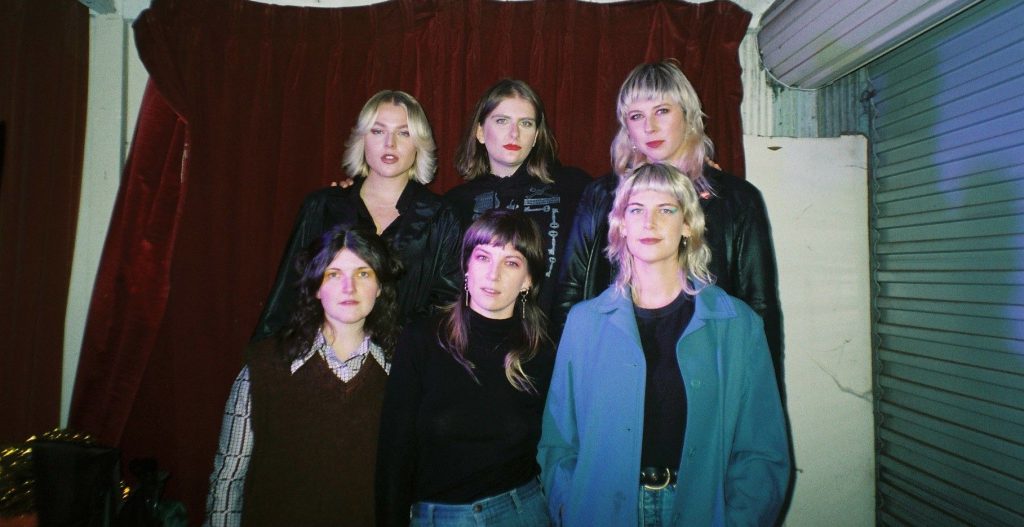 On their debut single 'Red Ruby,' Melbourne punk powerhouse Blonde Revolver bring a thrillingly tight arsenal of scattering guitars and jolting beats that are built around a nervy bassline, guaranteed to make you sweat. This is the band's first single from their upcoming self-titled EP, set to be released on Rack Off Records.
Made up of members from Future Suck, Carpet Burn, Body Maintenance and Gutter Girls, what started out as a Blondie cover band has since developed into a six-piece punk outfit. The punchy debut single is a post-punk exercise loaded with wiry guitar chords, buzzing synths and anthemic gang vocals that rapidly dart around the propulsive rhythms.

Expanding on the urgent energy of their live shows, this first release is immediately as arresting, maintaining the band's throttling wall-of-sound with a new-found clarity that holds their commanding presence front and centre.

Lyrically, 'Red Ruby' tells a story about a cursed femme fatale who is looking for their next victim. According to frontwoman Zoe Mulcahy, the song was written during Melbourne's lockdown last year. "We were finally able to get together just before Christmas last year to put it all together after trying to learn our different parts over dodgy phone recordings while we weren't allowed to practice," Mulcahy says. "It's a pretty dark song but a horny lockdown anthem".
'Red Ruby' is out today, ahead of the release of Blonde Revolver's debut EP on Friday August 27th through
Rack Off Records
.