Music / Premiere
Premiere:
Alyx Dennison - Keep A Day Free
Five years on from the release of her debut solo album, Sydney-based composer and sound artist Alyx Dennison has returned to the fold today with 'Keep A Day Free', a hypnotic art-pop slowburner that serves as a breathtaking new entry point into Alyx's surreal sonic world.
At near ten minutes long, 'Keep A Day Free' materialised infront of our eyes (or ears perhaps). After opening with a delicate piano rhythm while unrecognisable textures swirl behind, the track expands with Alyx's tender vocals, her soft delivery allowing us to lean in as the soundscape emerges around us. Slowly, an enthralling choir appears from the shadows of the track, simultaneously reinforcing each of Alyx's whispered affections while making them feel all the more intimate.

As this chorus of voices becomes more present in the track, 'Keep A Day Free' continues to warp and change shape, almost taking on a hymn-like atmosphere as the group chant in unison, before the entire song becomes overwhelmed by their evocative vocals. Still with four minutes remaining though, 'Keep A Day Free' expands onwards, stretching out as each melodic idea begins to tangle and refract what's come before, so much so that by its conclusion the track's emotion weight feel completely re-interpreted, yet still as unadorned and stunningly powerful.

Speaking about the track, Alyx shares "perhaps it is about a lack of generosity that comes when you feel truly safe with someone and let your guard down. For me, sex has been fraught with shame and at times terror – for the most part I have not enjoyed it. Now that I am with someone I feel deeply safe and comfortable with, I'm not nearly as generous with them as I have been with others. I like to imagine that when the chorus chants "lie back and let me love you", they are casting a spell of generosity, presence and will to make time for those we love."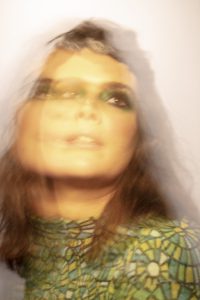 Keep A Day Free is out everywhere tomorrow.