Music / Features
Brown Supremacy -
A chat with Immy Owusu
Before his new single 'Brown Supremacy' drops this Friday via Hopestreet Recordings, we caught up for a chat with rising 'Afrodelik' rocker Immy Owusu to dig into the electric new track, and we're lucky enough to be sharing a first listen while we're at it.
Following hot on the heels of his latest single 'Mantra', 'Brown Supremacy' continues to showcase what Immy Owusu does best - exploring his unique sonic mishmash of retro grooves, searing psychedelic tendencies and vibrant references to his African heritage. However, while 'Mantra' expanded around a percussive funk-tinged backbone, 'Brown Supremacy' instead builds around a striking sample, the instantly evocative swagger of Zambian group Amanaz's cult classic 'Easey Street'. On his take, Immy has loaded that track with a sturdy pulse while his sandy vocals and explosive guitar work expand the song to kaleidoscopic levels; or as the track's presser eloquently puts it, "Immy and Amanaz exist decades and continents apart but a shared love of Hendrix-esque fuzz guitars and deep connection to West African tradition makes it a natural combination".

As Immy explains, lyrically 'Brown Supremacy' wrangles together his different experiences finding a sense of belonging, especially as a "multi-ethnic sort of person living in Australia." He shares, "I grew up in Doncaster and my best friend was from Iran, my other best friend was Muslim and another friend was from Malaysia. And then, I moved to Torquay when I was ten years old and it was very Anglo-Saxon. I guess the song is just kind of like trying to find my way as a person kind of growing up in a world like that. When I was living in East Melbourne, we kind of had this thing… how we're all kind of one race of human beings and things like that [which is where the title comes from]. That isn't so popular anymore," he adds.

While his lyrics encourage a sense of unity between cultures, sonically the track builds on a similar ideology as it cleverly expands on the tradition of Zamrock; a movement which found life in 1970's Zambia that saw local groups reframing psychedelic rock in their African context. As Immy explains "Rock 'n' roll music came out of the transatlantic slave trade to the Americas, and then became like blues and then white America sort of adopted it… But Zamrock is bands like the Beatles and The Rolling Stones and whatnot that came to Zambia, and then the government past this rule that 90% of radio had to be local music. So people started making their own rock music. It's like a black person's take on a white person's music based on a black person's music again, if that makes sense. A global circle of cultural appreciation".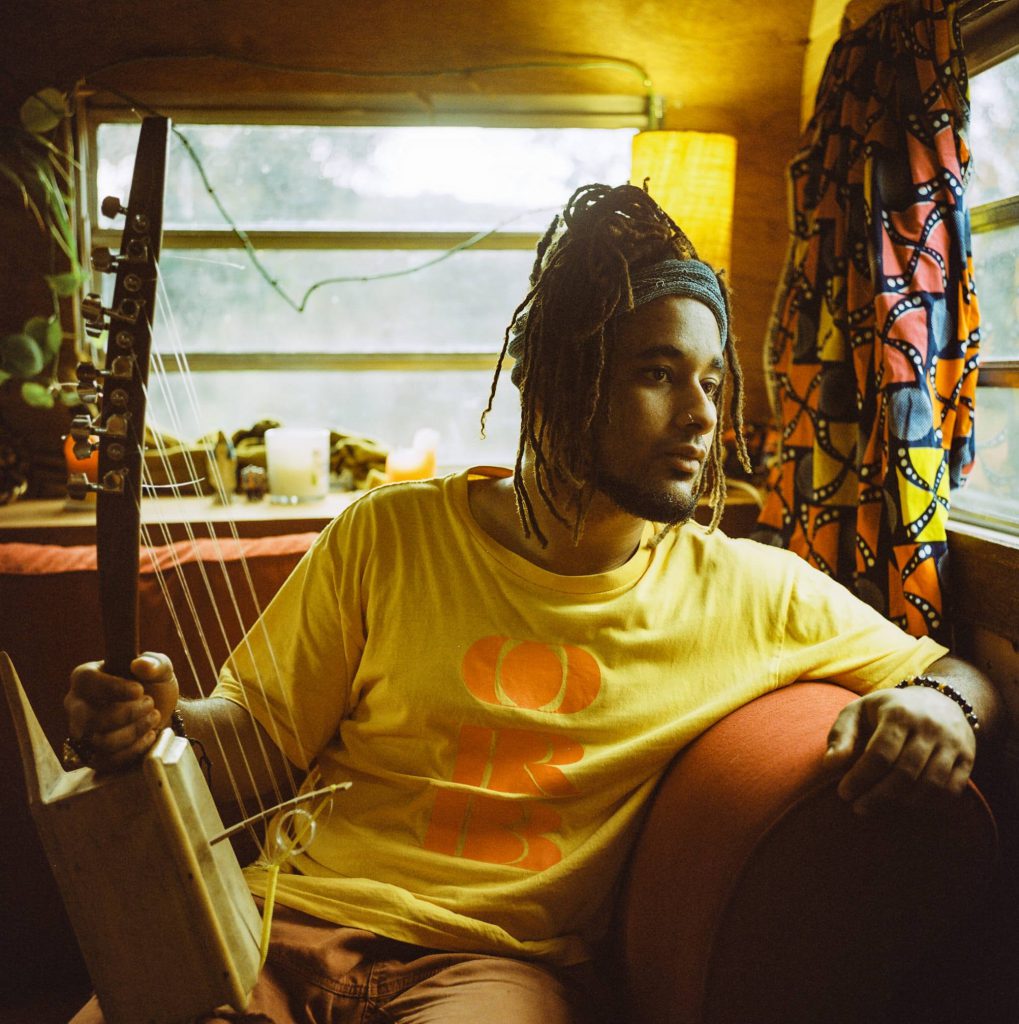 The twist here is that 50 years down the line, Immy is not only playing on Zamrock, but by directly sampling one of Zamrock's heavy-hitters, he's managed to bring the tradition full circle. "I've sort of adopted it again" he shares, "because I'm not Zambian but I really love Zamrock. I'm Australian, African/Australian, and just making it into something new."

To balance this out, Immy has taken it upon himself to create a new genre for himself - he laughs and tells me "I know people talk about that shit all the time, but I guess I've really struggled to fit into boxes and I'm kind of slowly building my own little comfy box to sit in". The result is 'Afrodelik', a fusion of psychedelic rock and funk with his African roots.

"It's taken me a long five years of developing myself to sort of get here. For a lot of years, I was playing in punk and rock venues, and a lot of regional venues, and bringing these African xylophones and other African instruments. And that was kind of cool because a lot of people hadn't really seen that before. But back in the day, I kind of really tried to cater my music to a lot of people in regional Victoria, but now I'm sort of just making music that I want to make."

On the other hand though, he describes his experiences of feeling "tokenistic", where bookers would tell him "we don't really like any of the heavy stuff - we just want the African stuff." But feeling like a "very dark ethnic person" at local venues has been offset by his experiences visiting Ghana, where he laughs and tells me how "a cousin legitimately thought I was white and we weren't related". His 'Afrodelik' genre seems like a way to balance both sides of his history, and listening to his latest two singles, it's obvious how assured this style makes Immy sound; or as he puts it, "I'm trying to do as much justice as I can to myself".


With his latest two singles, his first new music in a couple of years, it's clear to see Immy Owusu is on the rise. Plus, with champions of local soul/funk Hopestreet Recordings in his corner, it sounds like there's plenty more to come - something which Immy is somewhat tight-lipped about (he tells me "Potentially" in a coy voice when I ask if there's an album on the way). Until then though, we've got a radiant new cut of Afrodelik goodness to dig into and hopefully a whole new movement on the way next.