Music / Features
Can't Stop the Crop -
Tales from the EU with Vintage Crop
Melbourne's greatest rock band Vintage Crop are currently traversing through Europe to share the good word of their latest triumph Kibitzer. It's a belter and the world's gotta know about it.

Vocalist and guitarist Jack Cherry has been kind enough to send me some thoughts every couple of days, always at the worst time. He also sends a few pics and I've been trying to send some nice ones back (not included). Enjoy part one (?) below and rock on, Crop!
Left Geelong this morning at 5.30am, straight to the airport without a hitch. 10am flight was delayed for an hour and a half because a young lady near us wanted to get off the flight. Not a crop fan.

Thai Airlines catered us a chicken curry for our first meal, with a follow-up chicken curry for the second. Tyson however hadn't let the airline know in advance that he has a peanut allergy - so he wasn't game to risk it on either of the curries. Instead he was offered some Brie cheese and a couple of fresh fruit slices. Brain food. The salmon side on Jack's plate went untouched.

Currently at Bangkok Airport, awaiting our overnight connection to Vienna. The remnants of Jack's flu from last week have ensured that no one is any danger of sitting near us. Coughing like a pack a day smoker.

Tyler put away five beers on the flight and enjoyed a double feature of Horrible Bosses and The Lego Movie. Whilst Tyson, an intellectual, opted to get stuck into a book about the human genome make-up.

Four hours until the flight, fingers crossed there's a few games on the little TV to keep Luke entertained.


| | |
| --- | --- |
Night one at Grrrnd Zero in Lyon kicked off the tour; big DIY arts commune set-up, run by very dedicated people. Quiche for dinner, delicious. Night two was in Paris at a place called L'International, band room is downstairs. Sold out on the night, totally full room of 130 people. We had pizza for already the third time on the trip.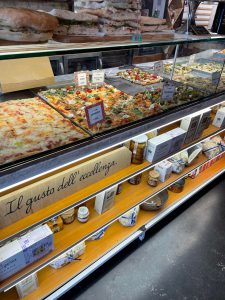 Night three was at Lune Froide in Nantes, a great little venue across from a river just out of the city centre. Very French. We were supplied with a burger and red wine each for our dinner, with the promoter continually apologising that we had to eat burgers in France instead of nice French food. No complaints from us. We played with a brilliant new band called Moleskine, very impressive. A few of the band members ended up at a party in an old World War 2 bunker after the show. Nantes is a beautiful city.


| | |
| --- | --- |
We are learning all of the swear words. Tyler still opts to talk only in English, a man of culture. Not sure if the French are taking the piss with their language, I swear I'm saying it exactly the same as them but they still "don't understand".

It's so hot on stage every night, we are sweating by the end of the first song. Jack and Tyson are trying to maintain a professional appearance by wearing pants every night, but not sure how long that will last. Surprised Tyler hasn't dropped a drumstick yet due to the sweat. We tried to wash our clothes, but ended up taking too long and we didn't have time to dry them so we each have a bag full of wet clothes. Hoping we can dry them soon, will keep you posted on that.


Paris setlist:

The Bloody War
The Duke
Hold The Line
Catfish
Headache
Just My Luck
Tension
Double Slants
Gerald 2
Jack's Casino
Gridlock
The North
Under Offer
Company Man
American Living