Music / Premieres
Premiere:
Matt Bourke and the Delusional Drunks - Pressure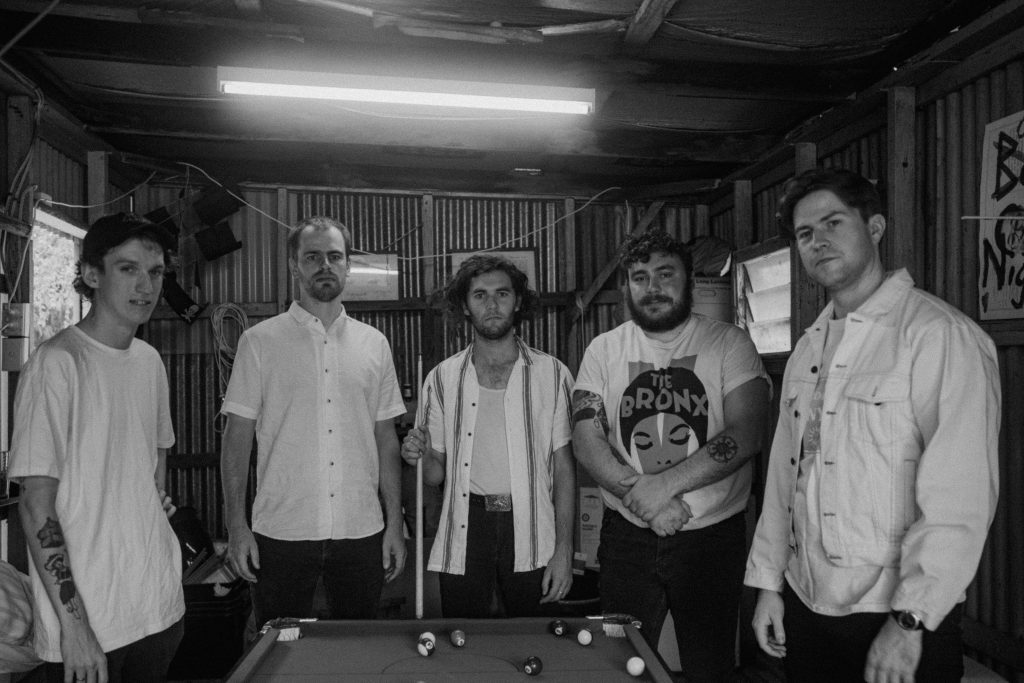 Back with the third and final taste of their forthcoming debut EP, today Matt Bourke and the Delusional Drunks have shared 'Pressure', another dose of their signature garage-blues mayhem that catches the group at their most explosive yet.
Since 2020, we've had the pleasure of sitting in the passenger seat as Matt Bourke and his band slowly reveal what's to come from their long-awaited debut release. First along was 'An Ode To My Future' back in early 2020, a blast of raucous rock 'n' roll that doubled as a potent introduction to the project, and 'Stuck Along' arrived next, turning the heat up with its charging garage-punk groove and commanding delivery.

The third cut, 'Pressure', cleverly marries both sides of Matt's idiosyncratic sound to mark the penultimate release ahead of the EP's drop date. Built around a razor-sharp guitar lead that unravels over a steady backbeat, 'Pressure' is instantly affronting; Matt's vocals are loaded with venomous cynicism as he spits each line out, keeping us perfectly enthralled and unsettled. No surprise given the song expands around the refrain "the pressure's still building", when the tension finally boils over Matt and the Delusional Drunks definitely let us know about it, sending things out on an explosive note with a flurry of fiery guitars, gravelly vocal yelps and a thunderous swagger.

Speaking about the track, Matt shares "'Pressure' was written amidst lockdowns at a time when I was struggling with the reality of living the same day over and over again. The future was looking bleak and it felt as though there was no end in sight. The pressures of trying to push forward as a musician, maintain relationships and work towards building a new career have all inspired the story behind 'Pressure'."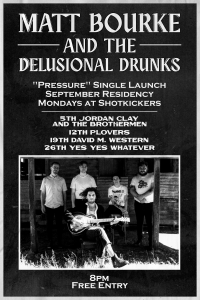 'Pressure' is out everywhere tomorrow ahead of the pending release of Matt and the band's debut EP. You can catch Matt Bourke and the Delusional Drunks launching the single every Monday in September at Shotkickers.