Speed Dating / Kole Karavias & Cameron Mcnish.
Kole Karavias & Cameron Mcnish

Auntie Leo & the Backstabbers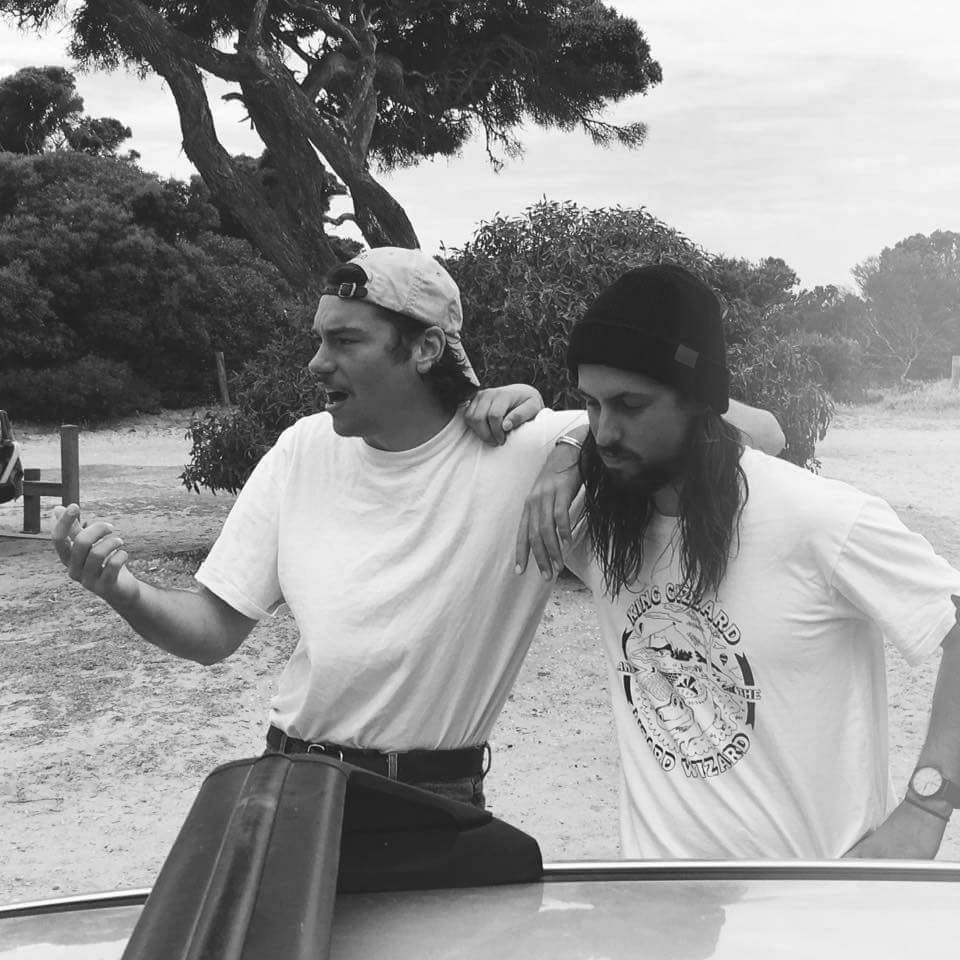 Where do we know you from?
We spend heaps of time at Westgate KFC so ya could have caught us there.

What do you do with yourself?
What are ya a cop or sumfin? Naa we do heaps of activities, I just finished watching all four season of the O.C and Cam has a puppy which is pretty cool I guess.
We also play in a shitty band for the free beers sometimes.

Five people you'd have to dinner?
We'd be serving chicken, cooked medium rare and invite Tracey Grimshaw, Pauline Hanson, Donald Trump and Guy Sebastian because he is rat for snaking Shannon Noll in 2003. Probably chuck 2007 mental break down Britney Spears an invite as well - not because I hate her but because I can really relate to her mental instability at that time, it resonates with me on a higher level.

Have you ever clapped at the end of a movie?
Yea a standing ovation while watching Pirates II : Stagnetti's Revenge. It's a kinda creative film I guess, an action adventure picture.

What's your perfect Sunday?
A fat bag of tins and a bunch of legends to drink them with, nothing better than spilling beers in the sun with your friends.