Lamb
'I Don't Know What Goes Through Their Minds'
We talk photography, the french Elvis and life on Brunswick St over a Lamb Lovers slice with Eddie Khazaal of Lamb on Brunswick St.
"One girl in 2004, she said to me, I'm going back home to Greece and I want a picture with you and I took a picture with her. I put it on the wall, she came back to check it and that's it", pointing to a woman in the middle of a group photo taken behind the counter. "Louise. That's the first picture ever. That's the first picture we've ever had here".

Just before business started to heat up on a Monday evening, we met with Eddie Khazaal to talk about what it takes running a late night kebabery and maintaining Brunswick Street's most iconic photo wall. It doesn't take long for him to direct us to another photo. "This one is my hero. That's where I draw my energy" Eddie says, as he points to a photo centered above the photo wall that he informs us is of French rock 'n' roll singer Johnny Hallyday. "Whenever I get upset, all my strength comes from him, my favourite singer. The only music I listen to. Since I'm twelve years old I've been following him, and last time I saw him was in New Caledonia. I follow him everywhere."

As we start talking about working 14 to 15 hour days (without days off) in the middle of Melbourne, Eddie once again brings us back to the photo of the man often described as the 'French Elvis'. "No days off. I'm lucky to have him otherwise we'd never get holidays. Only when he's got a concert, we'll (Eddie and his wife Ayla) take a couple weeks off." When asked how many times he has seen him, he responds with a stern smirk, "Not enough". Pictured next to a photo of Johnny Hallyday and Eddie at his most recent journey to the southern hemisphere is a picture of Eddie and Ayla when they opened the shop in 2004. But since opening the store, Eddie assures us not much has changed. "We can't change furniture, we can't change nothing. It's like Bar Open. It's like warmth".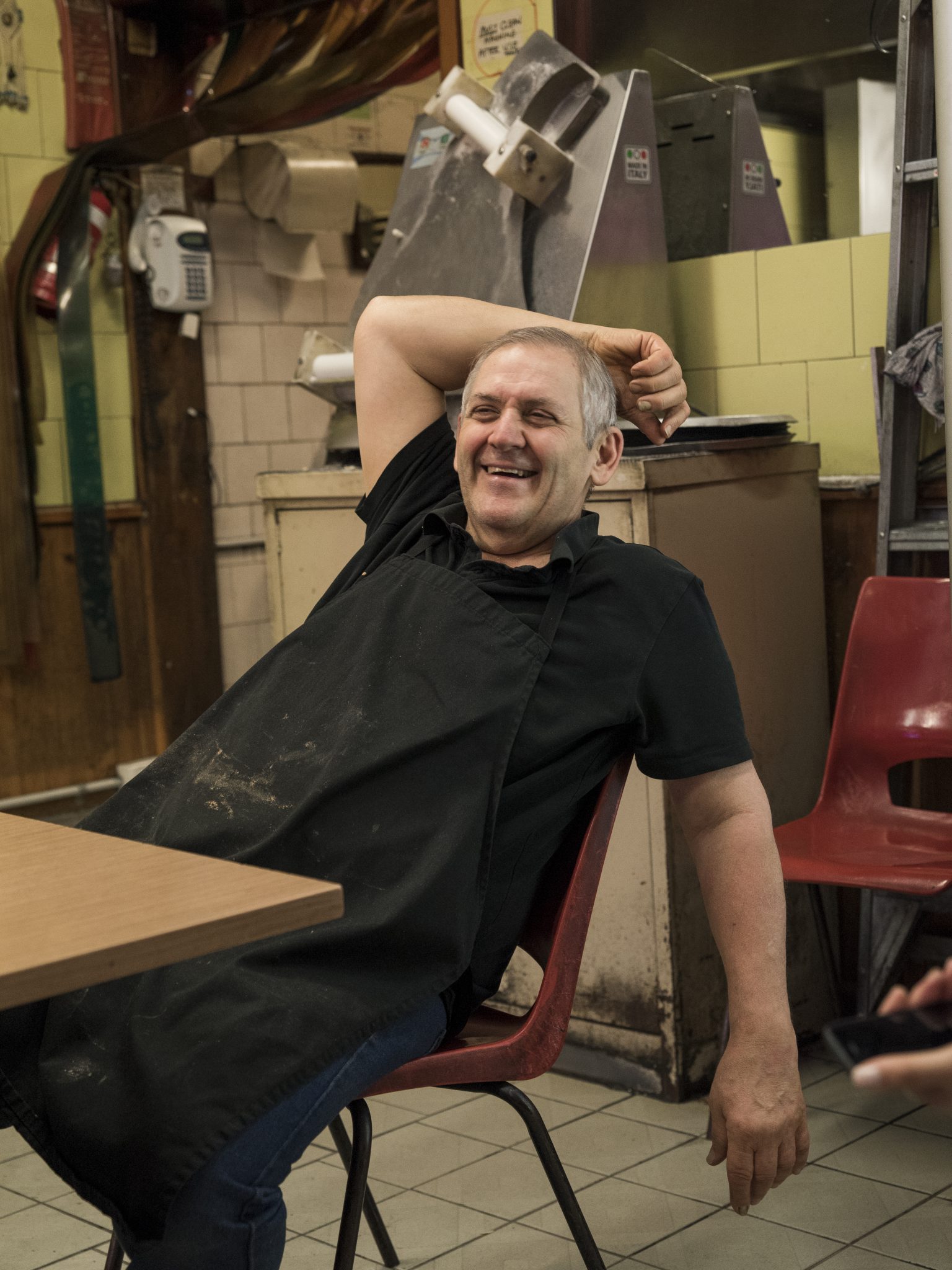 He also assures us they're pretty on top of maintaining their cool in the heat of the night. "There's nothing too bad. People jumping in the bins, they jump in there or get put in there by their friends. I don't know what goes through their minds". He shows us a photo on the wall of two men beaming through boxed crates over their heads. "Nothing upsets us, it's hard to get upset, very very hard. It comes with age, if you get upset you're gonna deal with that person for an hour."

The same patience comes in handy with customers drunkenly chopping and changing the menu. "Ah everyday, everyday. Nobody sticks to the menu mate! We got 50 items here but you've gotta change everything they order. When somebody asks straight from the menu - that's the weirdest order we get. 'Can I have a Hawaiian?' Yeah and..? 'A Hawaiian'. Can I have a Hawaiian but - can I have this, take off that. I used to do it before, dim sims on pizza, when I had a lot of patience. After one year my patience, uh, unfortunately…" Eddie sighs and trails off.We quickly save the moment by asking if there are any items he would take off the menu if he had the choice, he quickly replies with "The marinara supreme, the seafood one. I would take it off the menu but my wife loves it!" As for his favourite item, he declares "The pepperoni… with pineapple… with olives… I don't stick to the menu either".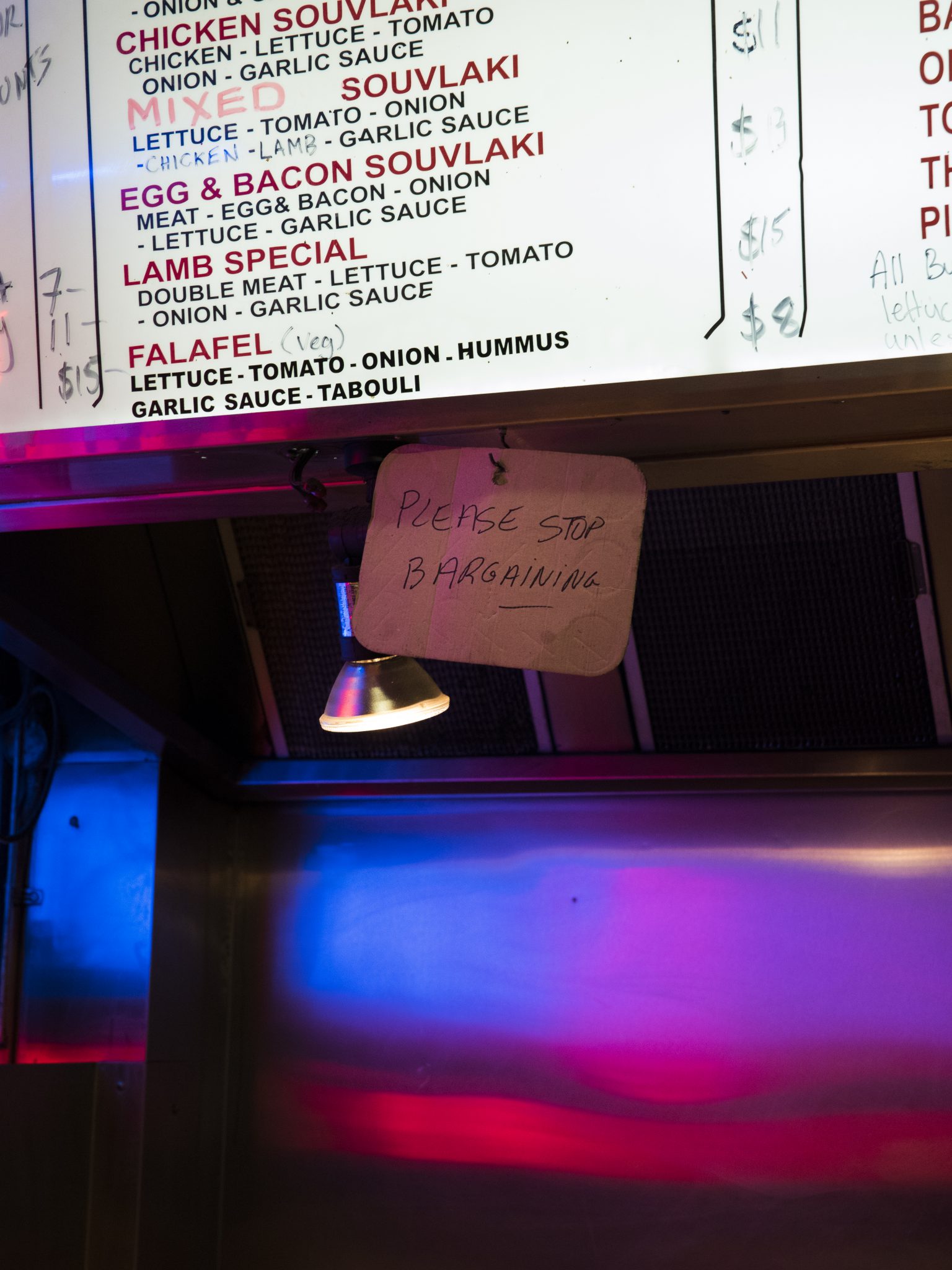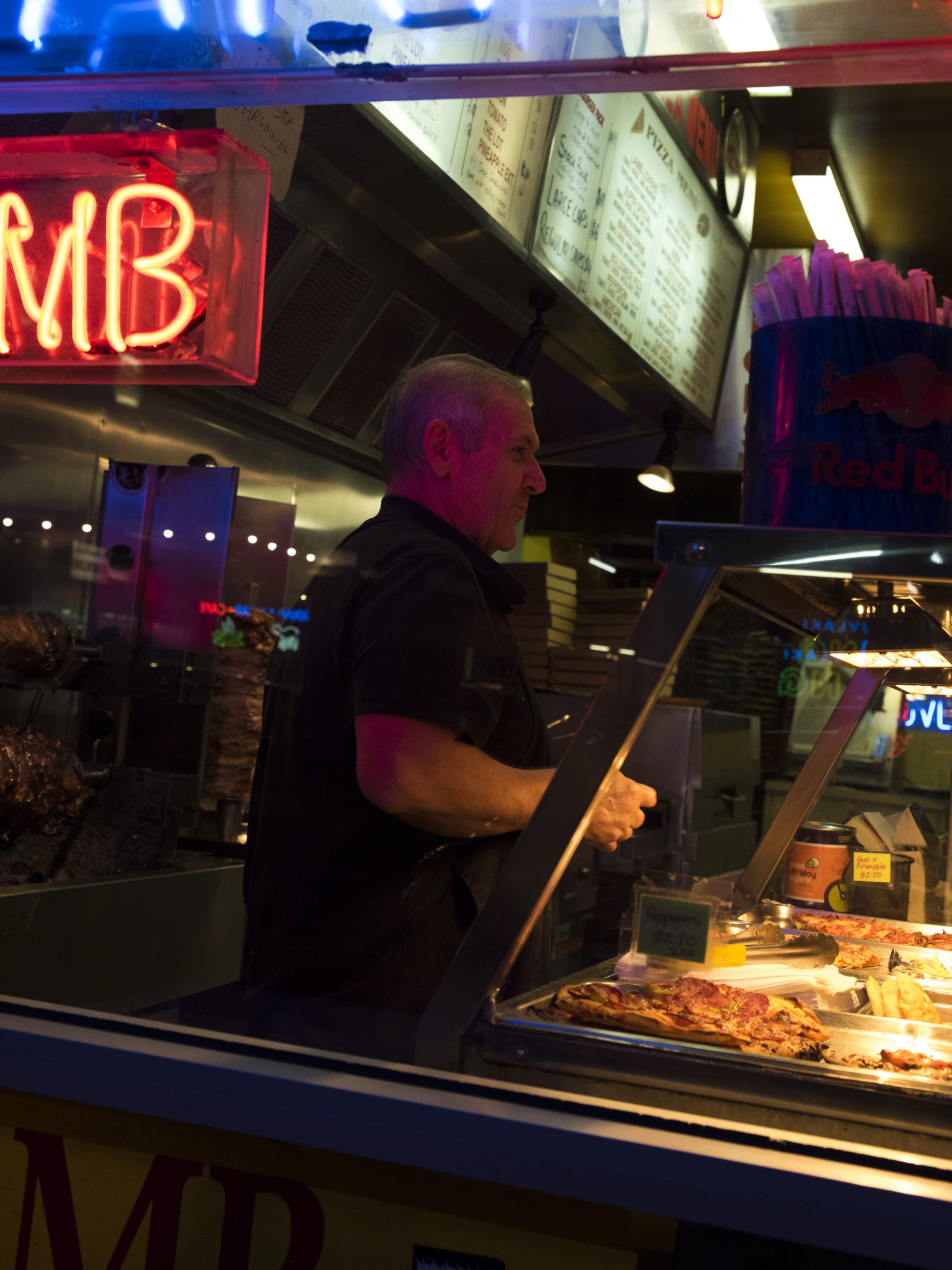 Grab a slice at Lamb on Brunswick St
Open always