Music / Premieres
Trouble Juice Exclusive:
Stephen Bailey - Silo
On Friday June 30, Stephen Bailey is releasing his debut album Silo and our friends at Dusky Tracks have been kind enough to give Trouble Juice a sneak preview before it officially drops.
For the unacquainted, Stephen Bailey is the frontman of Perth band Mt. Mountain, who specialise in hard-hitting psych rock that drifts between atmospherical drone-outs and epic explosions of noise. However, Stephen's first solo endeavour takes an extremely different route, offering up a collection of warped psych pop, with touches of folk and classic 60s rock strewn in between. And while the album may sound a little ramshackle and scattered (it was written as it was recorded after all), the end result is a cohesive and impressive insight into the mind of a creative, versatile musician.

Silo opens with the woozy krautrock of "Demure", filled with warm organ sounds and complete with Stephen's vocals gently gliding over the top of everything else. Stephen comes out of the gate strong, and "Demure" really sets the tone for the rest of the album. For the most part, guitars make way for keys across the board, with the unearthly church organ of "Polyester Visions" or the glorious piano of charming ballad "Let's Try Love", which sees Stephen almost channelling Brian Wilson.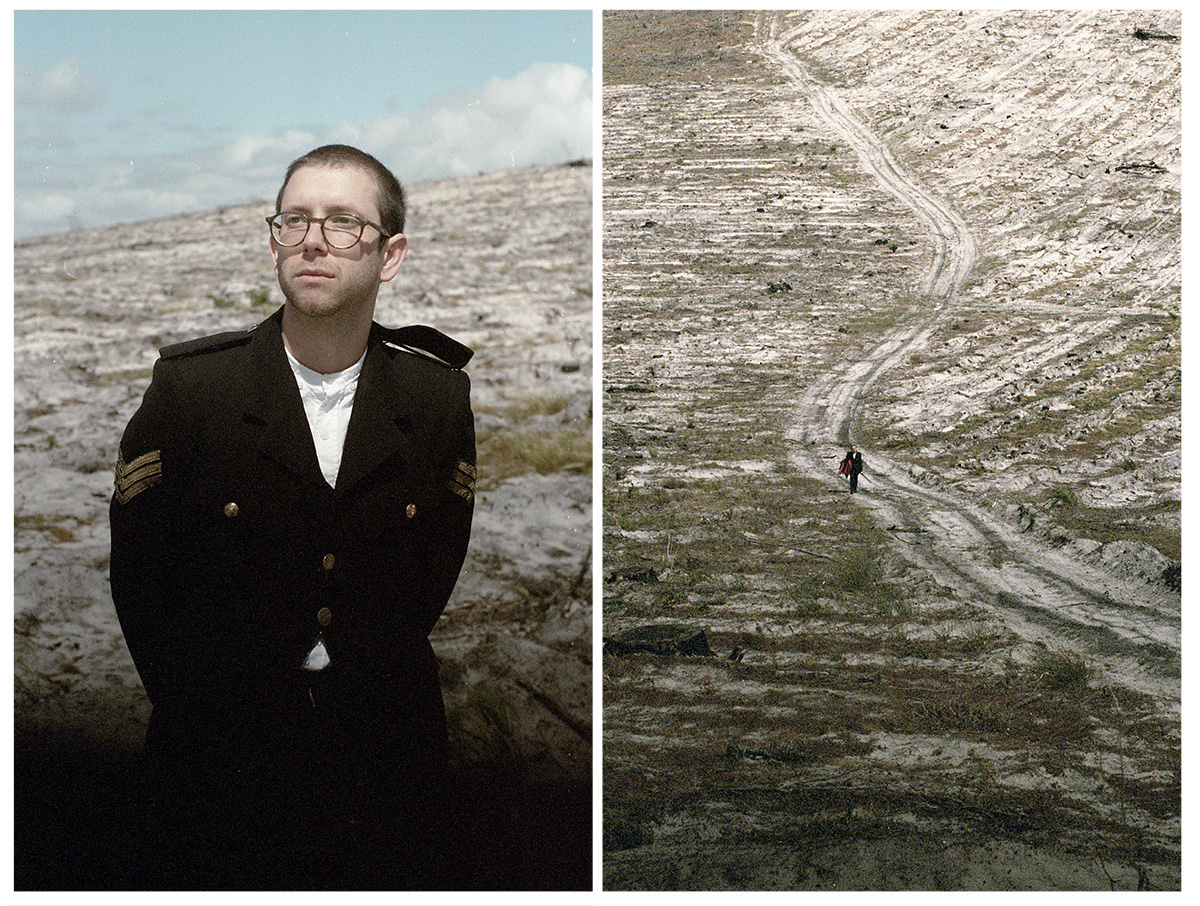 Strengthening this comparison is Stephen's impressive falsetto, which thrives throughout the album and heightens the dreamy grooviness of Silo. This is especially felt in album highlight "Sub Zero", which emphasises another songwriting strength - Stephen's remarkable ability to make things feel both sparse and engulfing at the same time.

Although Silo is a departure from the heaviness of Mt. Mountain, the album is not free from darkness. Plaintive flutes loom over a number of tracks and Stephen's falsetto drifts from glamorous to eerie and emotional, particularly felt in the strained longing of "Josephine". The album comes to a close with "Mr Fair" and "The Folons", a duo that somehow feel both haunting and comfortingly tender. Across both songs, the shades of light and dark that have been expertly balanced throughout Silo are highlighted, and as the album fades out with a lone piano, we're offered an exit point from the immersive sonic world that Stephen Bailey has so masterfully created.
Have an exclusive listen to the album above and drift into the world of Silo, and don't forget to grab yourself a copy of the album digitally or on cassette from
duskytracks.bandcamp.com
when it releases tomorrow.