Speed Dating
Speed dating this week with editor, photographer, writer and the man behind Freddo Books Max Olijnyk, illustrator and Helio Press founder Ashley Ronning, and tour manager and man about town Jason Morrison.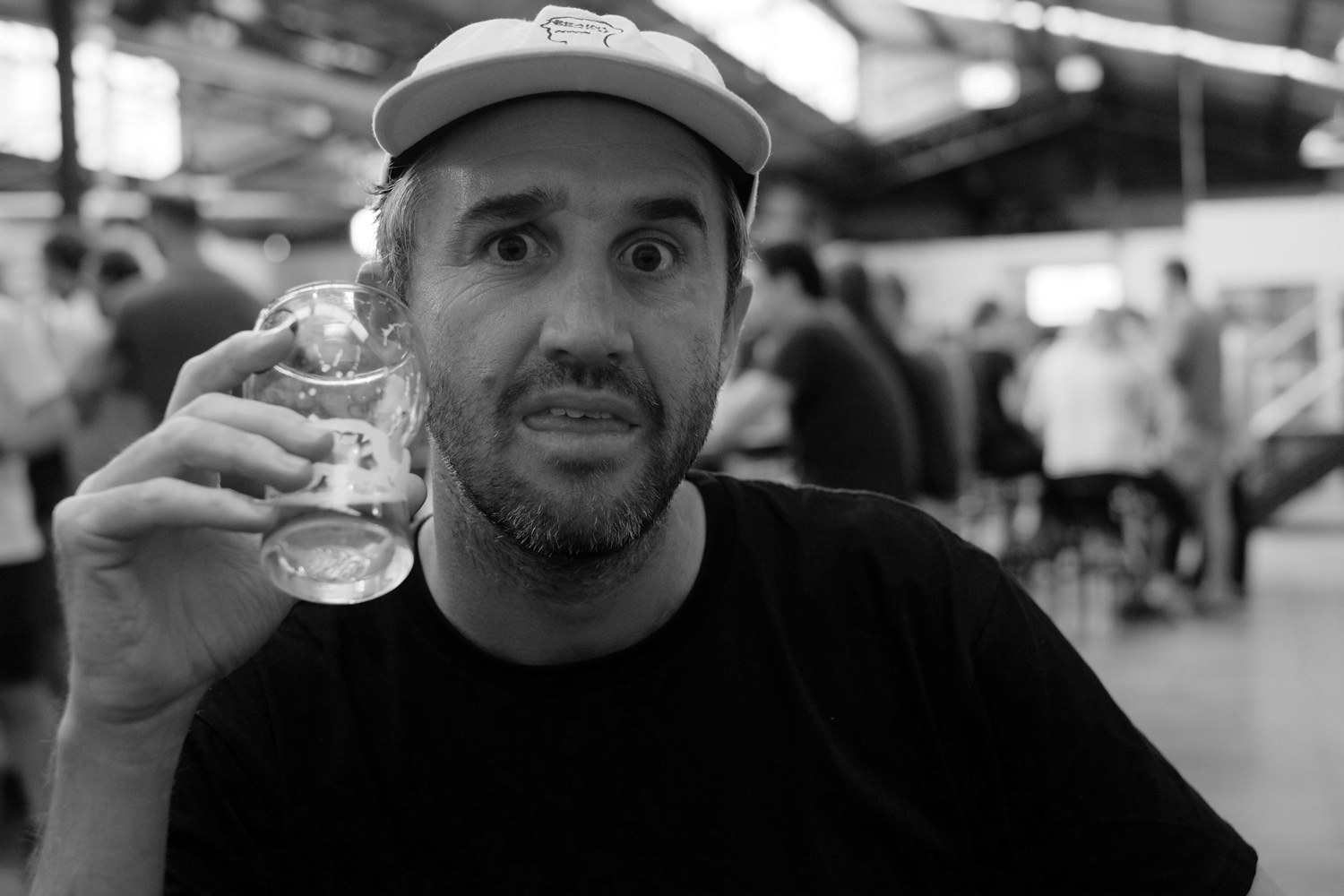 Max Olijnyk
Where do we know you from?
I'm not sure. Maybe you've read something I've written? I used to work at The Good Copy in Collingwood, before I moved to New Zealand last year. 
What do you do with yourself?
I'm a writer and photographer, but I look after my son Fred most of the time. I write short stories for myself and feature pieces for print and online publications. For the next week, I have a role as an extra in a big budget movie. 
Pineapple on a pizza?
Ah sure, I don't mind it. But if I get to choose my topping, I'm going for salami, cheese and tomato sauce.
Reading on the toilet, yes or no?
More of an Instagram on the toilet guy. And to be honest, my 'motions' don't really take that long, so I wouldn't have time to read that much anyway.
Share a beauty secret with us.
Don't get your hair cut. I just did, and it was a big mistake.
What's the last lie you told?
I try to tell the truth most of the time, but obviously that's a lie. 
If you could replace something in Melbourne with something from Featherston,
what would it be?
I don't know, the mountains and the sky and the mist, perhaps? It's really beautiful here. I miss a lot of things about Melbourne, though. I miss all my friends and all the great places to skate. But there's something quite productive about not having that stuff on tap. It makes you want it more, but it makes you think about stuff more, and, hopefully produce more interesting things.
If you could only ever eat one flavour of freddo frog what would it be?
I like the white ones. Can you give my
site
a link? Cheers!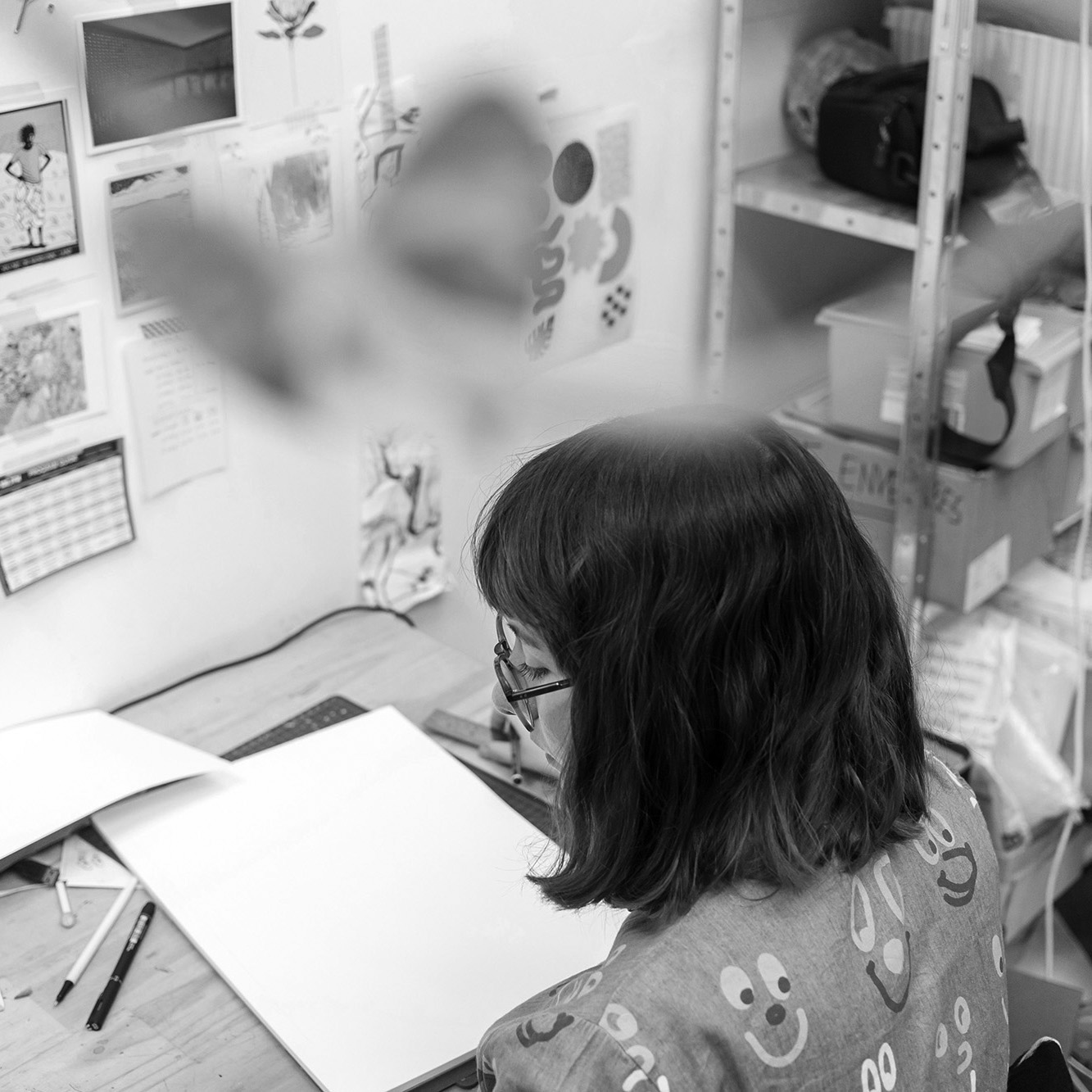 Ashley Ronning



Where have we seen you around?
Amongst a pile of zines, or at the Tote.


What do you do with yourself?
I'm an illustrator and artist, regularly dealing with subjects such as plants, food and space. Right now I'm doing a lot of drawings for small businesses which has been really fun.


Twenty years from now - Mars or Earth?
Mars if I can get back to Earth with no trouble. I'm not ready to commit to the red planet yet.


Top three things you'd take to Mars?
My cat Fritz, my pencils, my zine collection.


Describe your last twenty four hours.
Practiced some songs on my bass, had a great nap, made ravioli for dinner, watched Arrested Development and Okja with housemates while working on my current weaving, went to sleep, woke up, came to the studio, went to my mate Rosie's studio to work on a collab, came back to the studio! Its been a very good 24 hours.


One album you'd take to a deserted island?
RVG - A Quality Of Mercy.


Who's your favourite book character crush?
Probably Moira in The Handmaid's Tale. Such a badass.


What's your perfect Sunday/e?​
Sitting on the couch in front of my house with my cat, eating a salted caramel and banana sundae with lots of sprinkles.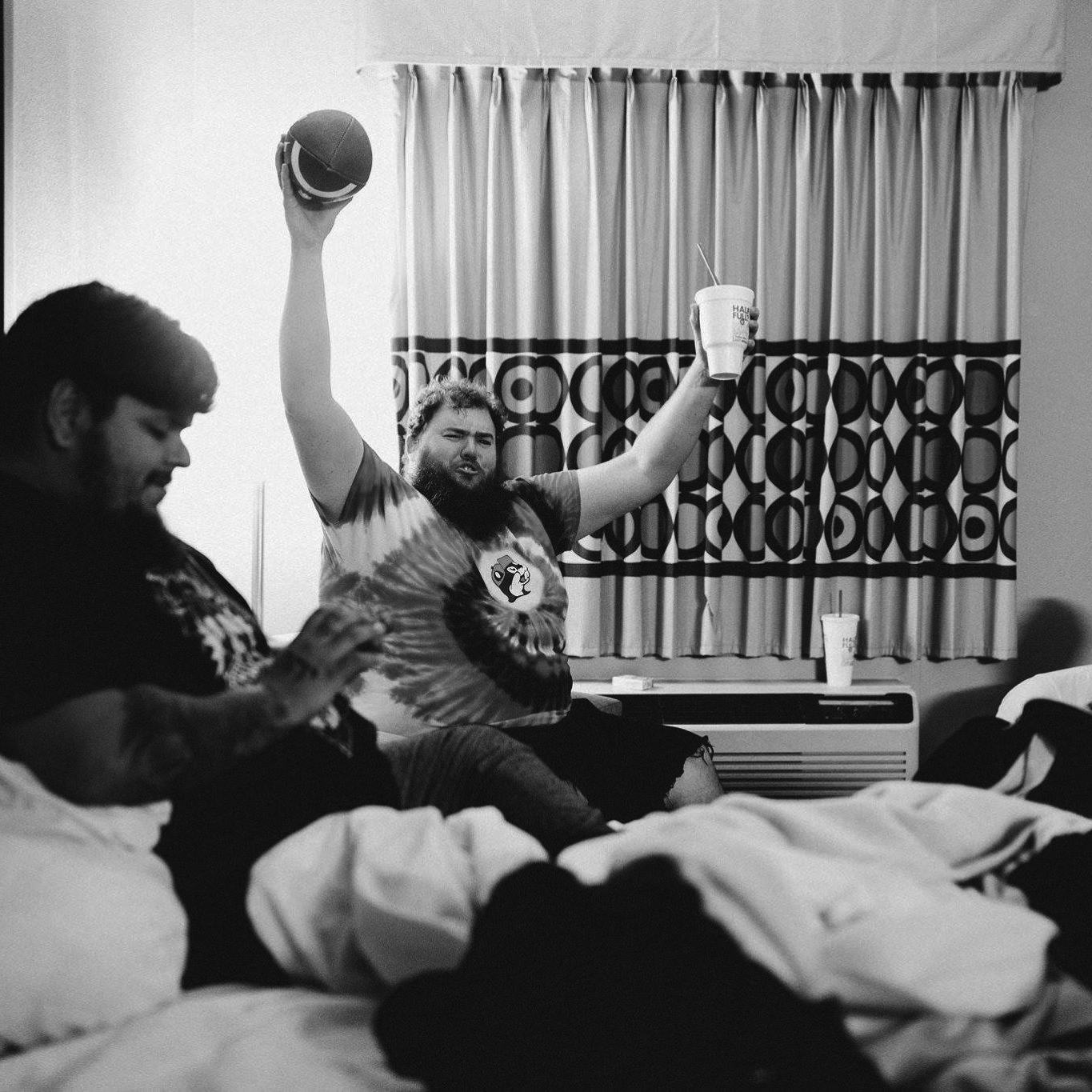 Jason Morrison
Where have we seen you around?
We first met while I was working for The Push, coordinating the Push Start Battle of the Bands. I finished up a couple of years ago, and now am a full time tour manager. We most often bump into each other at a gig somewhere across the city. Or at a kebab shop.
What projects do you have on the go at the moment?
I've been on 'holidays' for the last month, so things have been nicely lowkey. I have a few tours - both international and Aus bands - that I'm in the process of advancing at the moment. Spreadsheet City. The one I'm most exited about is for a two-piece band from Atlanta, GA called '68. They are an amazing mix of punk rock energy and ethos, with its roots firmly in the excitement and passion of early blues rock and roll. I would liken them to The White Stripes - if Jack White grew up playing in a hardcore band, and Meg played drum fills. On a non-musical side, I'm working with a comedian on his touring and production, and with the pilot that he is developing.
What makes you nervous?
Flying on a long flight, and having someone sit next to me the whole time. I'm a big guy and having a stranger pushed up against you for 4 hours plus makes me get sweaty, with makes me more nervous, and so the cycle goes. That and doing stand up comedy to a room full of people whilst sober.
KimYe: Yes or No?
I'm a fan or Korean food, but not a big fan of this condiment.
Favourite meme?
Paul from
Musicman
What's your perfect Sunday?
No Hangover; Cooked breakfast - Eggs, Chilli Sauce, Bagel, Cream cheese; Delicious Iced Latte from the cafe down the road; Spending time with my nephews; Having a beer (rpt); Watching Carlton Blues at the MCG; More beer; Them winning; Vaguely remembering making it home that night; Knowing that Monday doesn't mean getting up and going to an office.